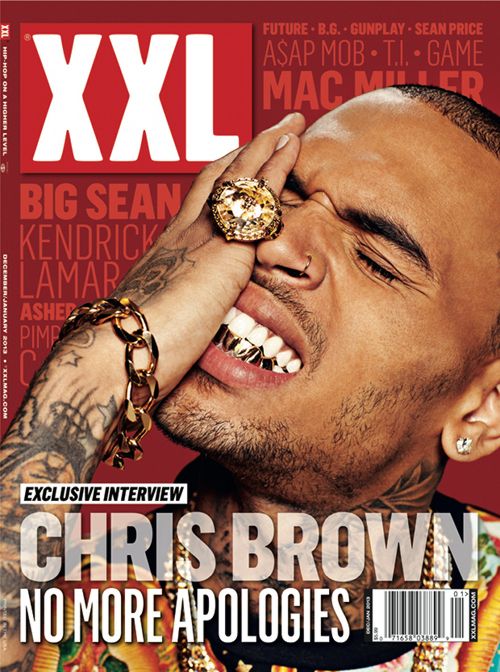 Chris Brown and Big Sean grace separate covers of "XXL" Magazine as both artists reflect on their success in the music business.  Find out what they shared inside and listen to Wiz Khalifa's"Rise Above" featuring Pharrell, Tuki Carter and Amber Rose.  
 In the December/January issue of "XXL" (on shelves December 4th) Chris Brown wrote his own cover story where he talks about his past mistakes, how he's grown emotionally and some of his public outburst.  Here are the highlights:

On his critics
"In the beginning, I used to be hot. I'm normal. I'm human, so if anybody says something that's a lie, I'm numb to it. I've smartened up."
On his fight with Drake
"A lot of people wanna know about the whole situation with me, Drake and Meek Mill. At the end of the day, I'm me, they're them. They rap, I sing. Totally different caliber. I rap, I play around on mixtapes. But our words don't collide as much as you'd think."
On his emotional growth
"I haven't been as mature and thought out in the past, so, me growing now, it's showing my progression. I used to use my Twitter account to vent, but now I mostly use it for marketing and promotions. Even if the media asks me something, if it's cool then it's, 'What's up?' But if it's anything that's too negative, I don't care to respond."
On his feelings about love
"One thing people often want me to talk about is my public love life. When it comes to my love life, the perception seems as though I am a player. But that's not true. Love is something I am still learning. It's just an obstacle that I haven't yet mastered. I think that's my biggest hurdle in life."
On his artwork
"I use music or painting as my outlet to get through the confusion. I try to promote positivity and love."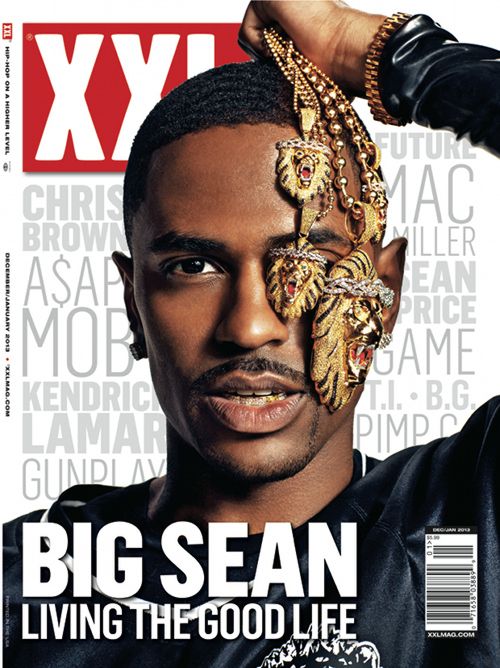 On the dual cover of XXL, G.O.O.D. Music star Big Sean gears up for the release of his second album, Hall of Fame: Memoirs of a Detroit Player, due out in early 2013. He tells the mag about his upbringing and how it influenced him as an artist. Here are the highlights.
On his responsibility
"It's deeper than just comin' up or making money. We got the potential and opportunities to change the world—and still have fun with it. It's a responsibility that I feel like I'm willing to take."

How Detroit influenced his artistry

"I took all my experiences from Detroit and incorporated them into who I am today. From partying to inspiration to sharing times about being broke to love to the dope boys, paper chasers. I would see all the players rocking furs and gators. I've seen people get killed. I've seen people spend crazy money. I've seen poor people. I give every aspect of the city in my music. They need somebody to tell that story." 
And in music news....
With Wiz Khalifa's 'O.N.I.F.C.' set for release on next Tuesday, December 4th, and his wedding a few weeks away, he's dropped a new track called "Rise Above."  The song features Pharrell, Tuki Carter and Wiz's fiancee Amber Rose.  Amber does a little rap at the end of the song and surprise, surprise....it isn't that bad. 
The Randomness:
1.  Halle Berry and Gabe Aubry"might" have come to an agreement.  Story.