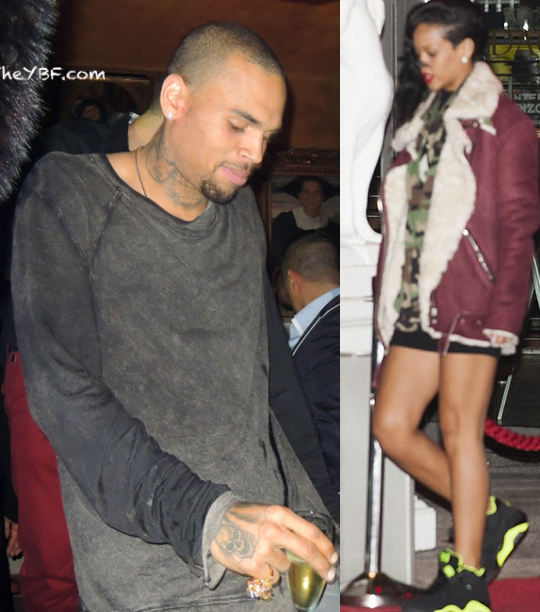 Rihanna was spotted tossing a few drinks back in Berlin with her ex Chris Brown at his afterparty in Berlin yesterday.  See photos of the pair doing everything in their power to NOT be photographed leaving together inside.....
Pop star Rihanna was spotted downing some good German beer at Club Adagio in Berlin after Chris Brown's "Carpe Diem" concert at the O2 arena last night.  The twosome spent Thanksgiving night together...but didn't want anyone to know.  As if cameras wouldn't spot two pop stars in the same club.
RiRi didn't just stick to the beer as she also had a few shots, which probably allowed her to relax after that semi-disaster of a trip of the "777" tour.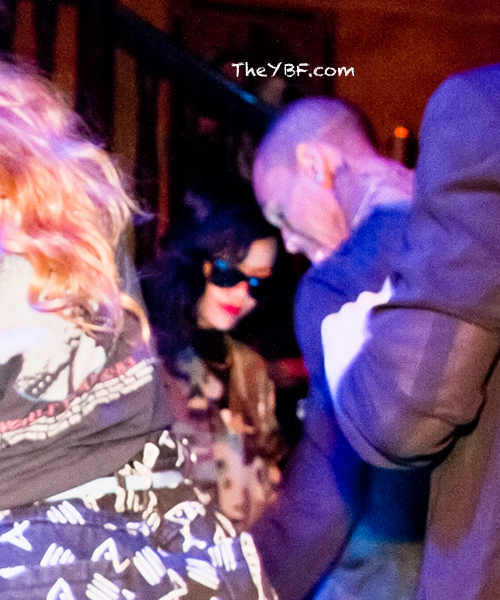 Though the pair was snapped together in the club, they tried to keep all interactions private.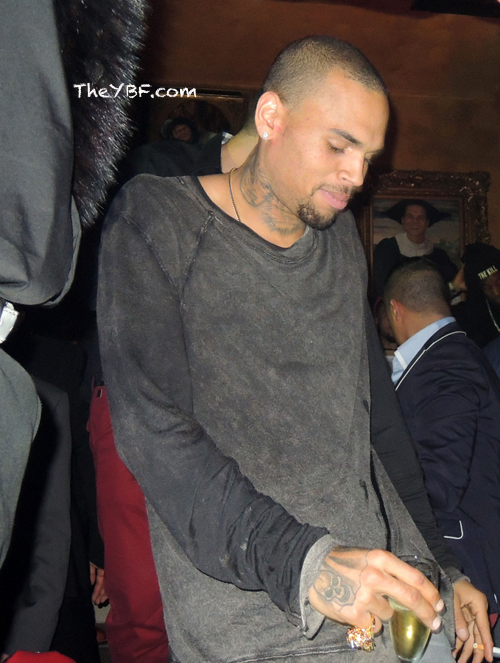 Chris was seen sipping on champagne during the party before he hopped on the mic to get the crowd hype. Though his concert in Berlin went well, Chris was reportedly forced to pull out of a concert in Guyana recently after protests from women's groups over his assault on Rihanna from a few years ago.   But his reps maintain the protests were NOT the reason he cancelled.  Hmm....
And AFTER the afterparty......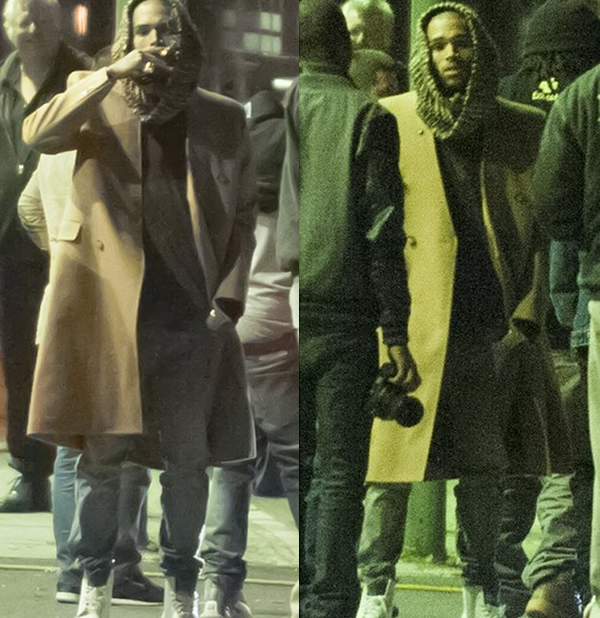 Breezy was seen smoking outside of his tour bus while bundled up in a scarf and trench coat.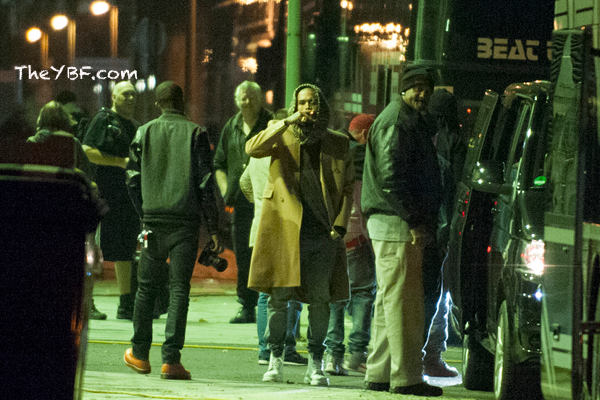 Then.......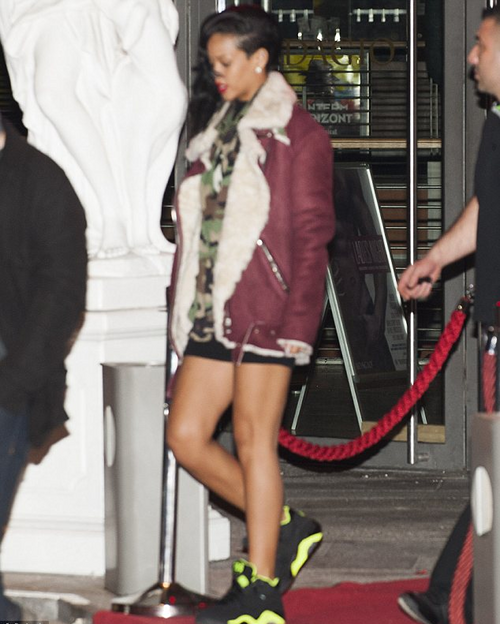 Rihanna seen heading to the same awaiting vehicle that Chris was in.  We can only guess what that next stop was...
Watch Chris perform at the afterparty here:
Photos via Sergen Isici/Virtualnights.com/WENN.com/seka /Splash News