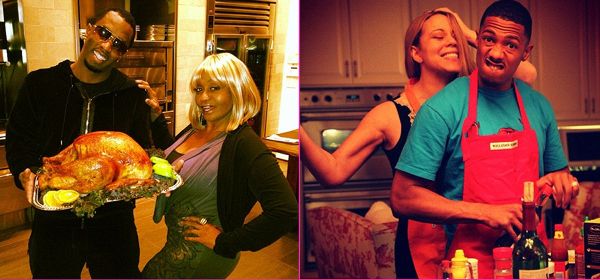 Celebs celebrate Thanksgiving at home (and elsewhere) just like us.  Check out the snaps of your faves--Diddy, Oprah, The Cannons, Amber & Wiz, Swizz & Alicia, Dwyane & Gabby Union's joint family dinner and more--in the kitchen, cuddled up with their boos & fam, and chowing down for Turkey day fun...
The newly single Kimora Lee Simmons celebrated Thanksgiving at home with her girls--Aoki & Ming Lee--and her son Kenzo.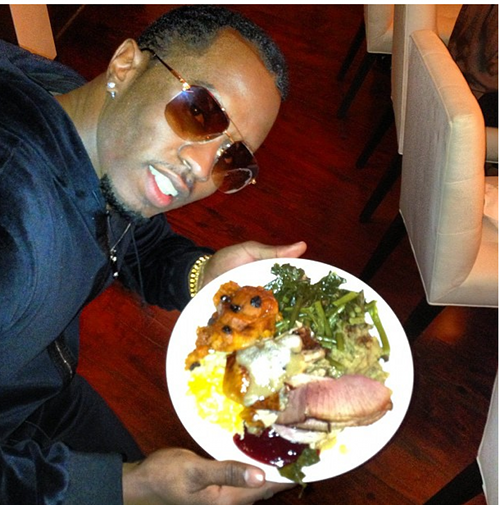 Diddy turned his kitchen into a gourmet restaurant yesterday for Thanksgiving.  His people chef'd it up for his friends and fam.  And it looks like they ate damn good.
Mama Janice Combs was in the mix.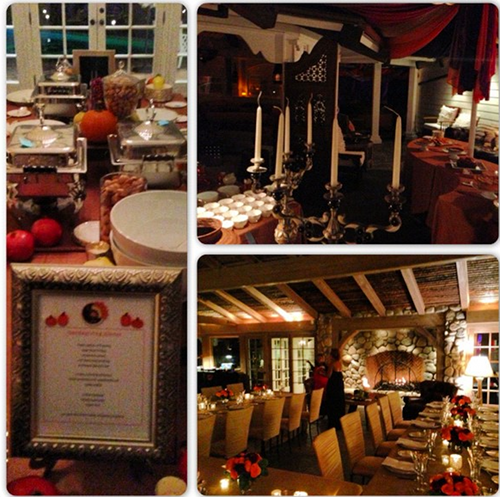 And he had a beautiful dining room set up.
And even Teyana Taylor--in leather shorts--came through for the goodies.
Nick & Mariah showed off their cutesy kitchen skills in their matching Williams-Sonoma aprons.  Looks like they were cooking up a feast for the fam.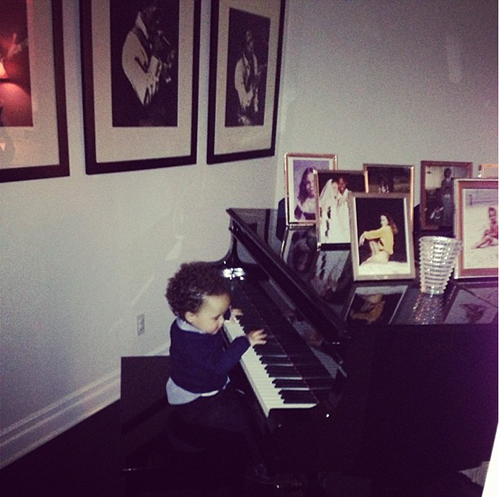 And little Moroccan provided piano tunes for the fam.  How cute!
Speaking of cute babies...
Tamera Mowry Hardrict showed off her new bundle of joy.  She posted that she was thankful for her little butterball turkey--baby Aden!  How cute is that little Turkey costume?
And Uncle Taj was there to cuddle up with his newest nephew.
Ciara spent Thanksgiving night bowling and having fun with her mom and her best friend.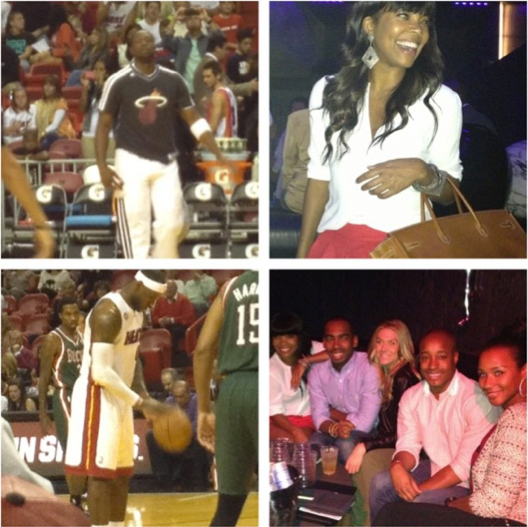 Gabrielle Union and her man Dwyane Wade hosted a big Thanksgiving dinner at SouthStreet restaurant in Miami after the Heat's big game.  She posted pics of her, Adrienne Bosh & Savannah Brinson kicking it with friends, and their restaurant menu: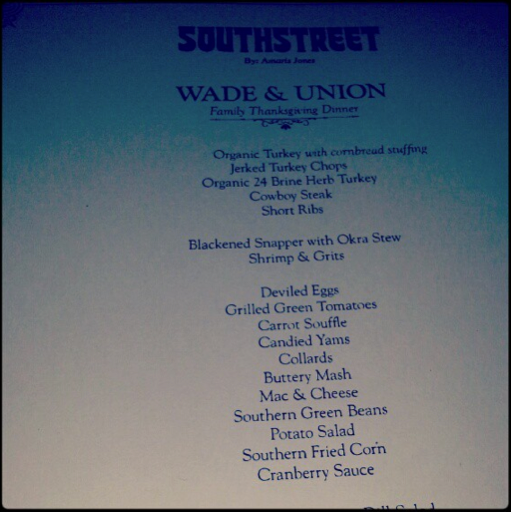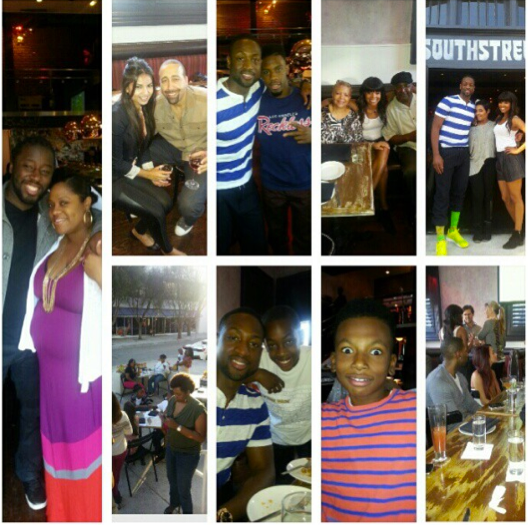 Nice.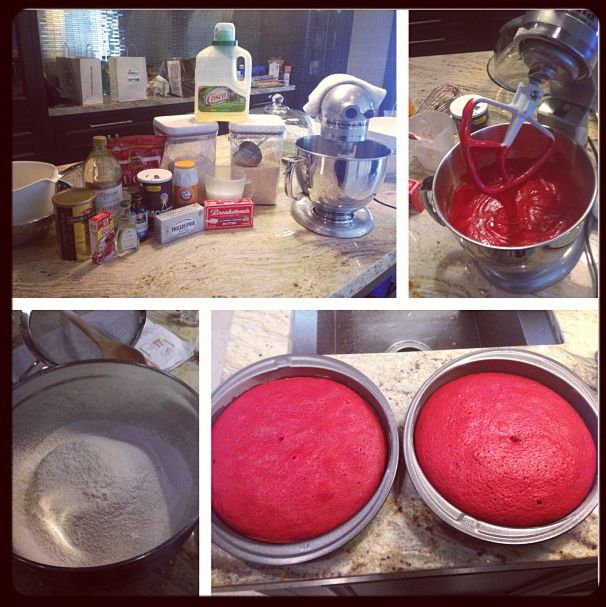 And speaking of Savannah, she posted her Red Velvet cake baking skills.  Yum!
"Love & Hip Hop" star Yandy showed off her baby boy, her fam, and her man Mandeecees as they spent the Holiday together.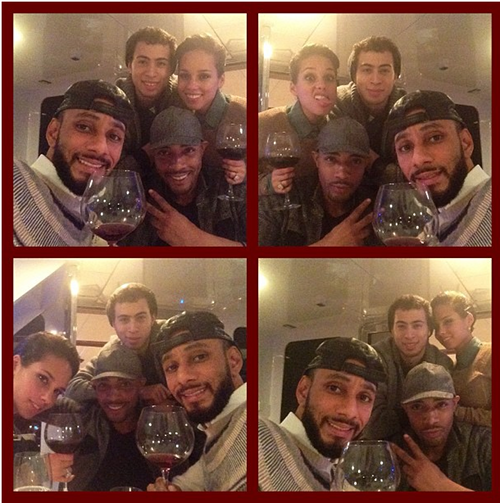 Alicia Keys and Swizz Beatz handled the most important part of Thanksgiving--the drinks.
Sean Kingston hosted a big Thanksgiving feast with friends like Soulja Boy and his fam.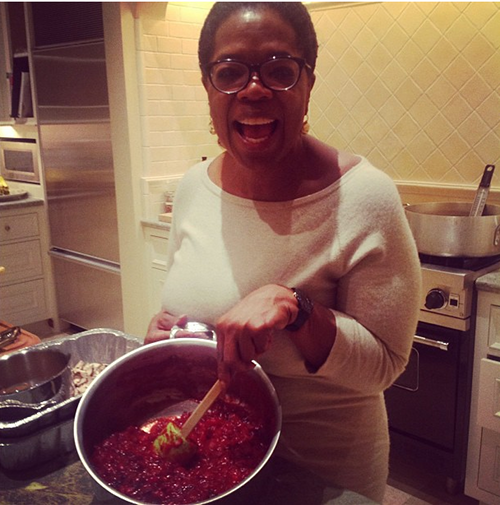 And yes, Oprah cooks!  She showed off her cranberry sauce dish and hwo she set her table.  She hosted young girls from the programs she runs and friends and fam: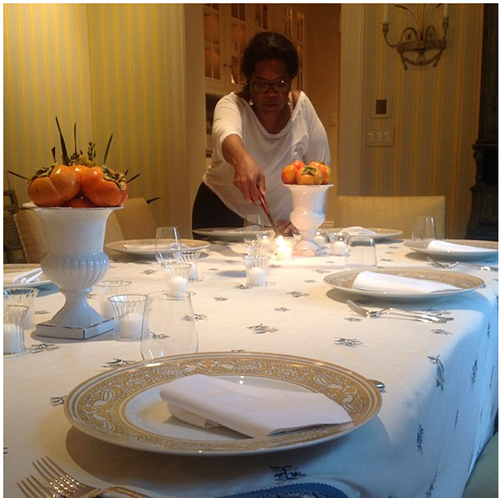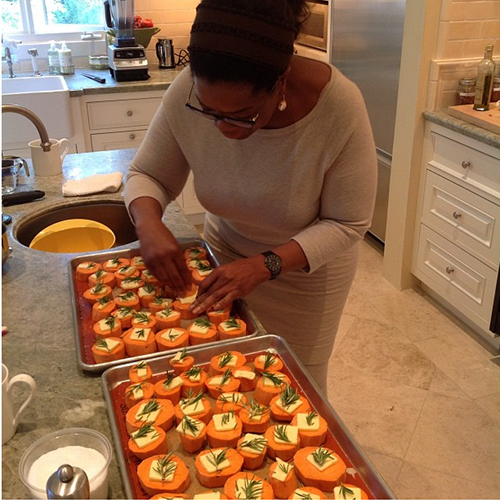 Nice.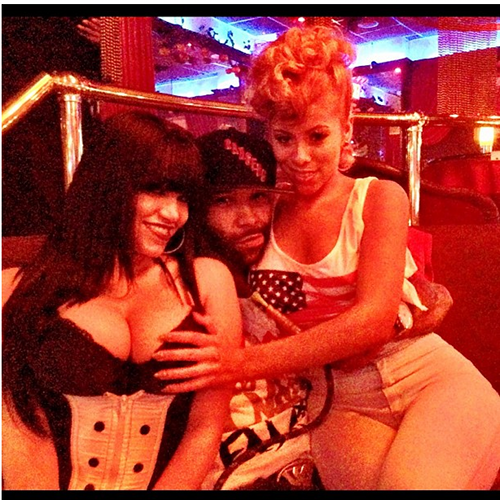 The newest "Love & Hip Hop" stars Joe Budden and his girlfriend Kaylin hit up a "restaurant"...which we're going to go ahead and believe is also a strp club--as they posted and felt up their fave "waitress".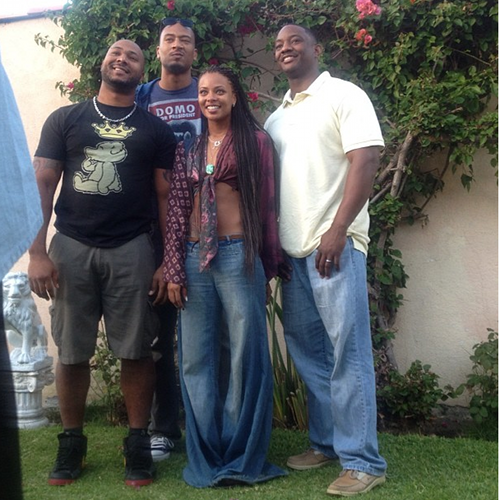 Eva Marcille rocked her cute long braids and wide leg jeans for a family shot at Thanksgiving.  She's the only girl amongst boys.  She has cute brothers too....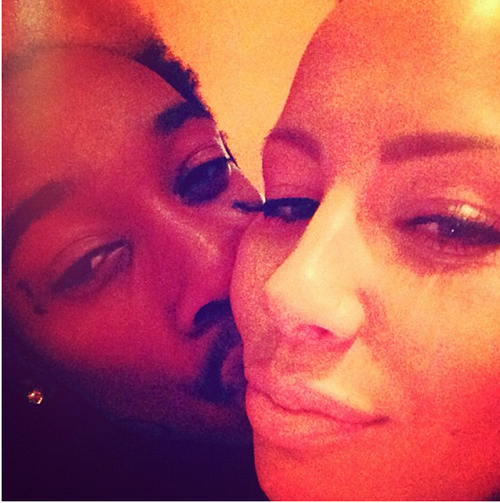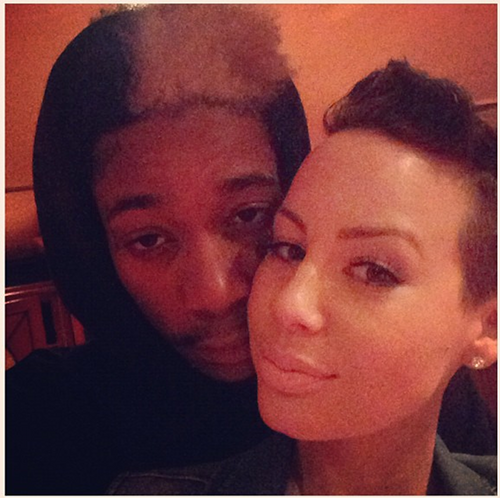 And Amber Rose & Wiz Khalifa posted pics from their first Thanksgiving as parents-to-be.  Well aren't they just precious...
How'd you spend YOUR Thanksgiving?
Pics: Twitter/Instagram
The Randomness:
1.  Terrence Howard & his ex-wife have finally settled their divorce battle.  STORY