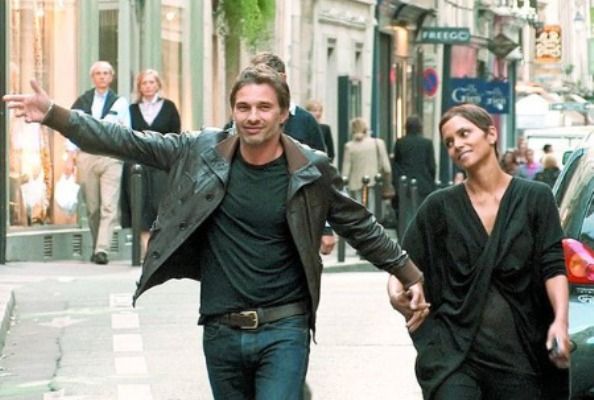 Thanksgiving drama! So Halle Berry tried to have one big happy Thanksgiving with her current fiance, Olivier Martinez, and her baby's daddy Gabriel Aubry.  Likely for her daughter Nahla.  But ish went left when Gabe allegedly punched Olivier in the face....and an arrest and a hospital stint ensued!  Deets inside...
Thursday morning, Gabriel Aubrey was at his baby's mom Halle Berry's home in L.A.  He was there to drop off Nahla (who may or may not have seen all this go down), but he and Halle's fiance, Olivier Martinez, got into a huge fight!
According to reports, Olivier began to make comments to Gabe about the custody battle and how "they must move on."  Gabe then allegedly pushed and punched Olivier. 
37-year-old Gabe was arrested and is being investigated for battery, which is a misdemeanor.  He was held on $20,000 bond at the L.A. County jail, but has already been released. Both were also hospitalized with injuries at Cedars-Sinai medical center.
Halle's people have yet to offer up a comment, but it's well known she and Gabe have been locked in a bitter custody battle for over a year now over 4-year-old Nahla.  Most recently, Halle & Olivier were DENIED their request to move Nahla to France where they plan to live.
Olivier was spotted out later yesterday leaving the hospital (check the video below) with a huge bruise covering his face. 
Since the confrontation, a judge has issued an emergency protective order against Gabe to protect Halle, Nahla and Olivier. Gabe was ordered to stay at least 100 yards away from them until Dec. 3.  And he's set to go in front of a judge on December 13th.
Let me find out Halle Berry has Thanksgiving just like everybody else...with fights breaking out before you even hit the dinner table...