Earlier tonight, Gabrielle Union hosted "THE BET HONORS" at the Warner Theatre in Washington, D.C.  During her "monologue" Gabby had them rolling in the aisles as she (slight spolier alert) cracked on her beau Dwyane Wade about giving HER a ring!  Find out what she said inside....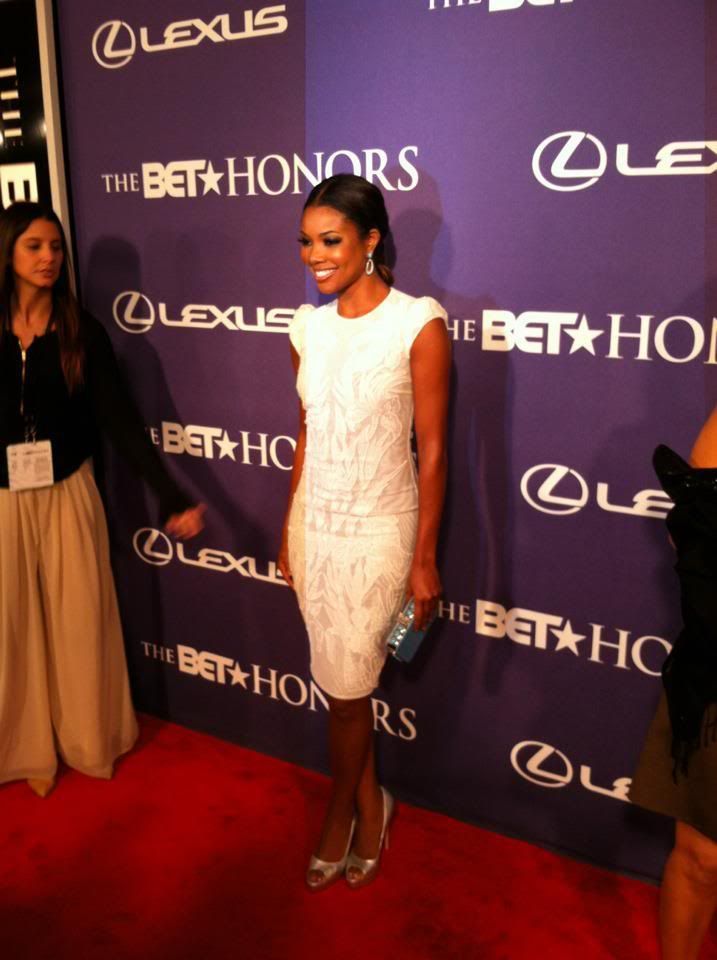 Tonight in Washington D.C. at the Warner Theatre, Gabrielle Union hosted the taping of "THE BET HONORS" which airs Monday, Feb. 13 on BET at 9pm.
This year, the FLOTUS was among the attendees as the fifth annual show celebrated the accomplishments of poet/author Maya Angelou , musician Stevie Wonder , songstress Mariah Carey, filmmaker Spike Lee , the Tuskegee Airmen , and inspirational coach and mentor Beverly Kearney (education).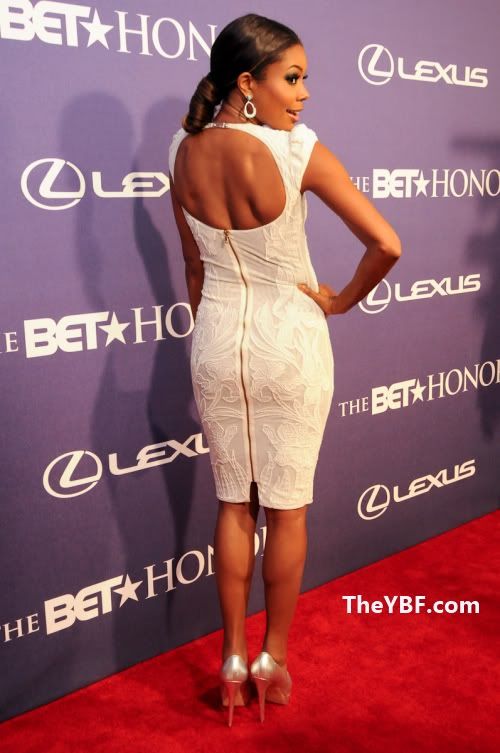 But the evening's highlight was hostess Gabby Union who looked into the audience at her boyfriend Dwyane Wade and said, "Why are you crying on the floor after your loss to Dallas Mavericks? You have a ring! I should be the one crying....Where's my ring?" (looks at wedding finger)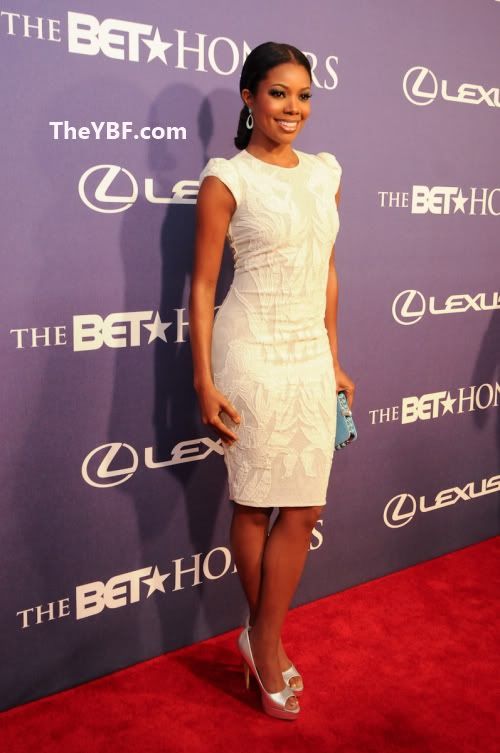 Hmmm......maybe Gabby should create a one-woman show and hit the road. She has the comedic chops for it!
Photos via Aaron J. / RedCarpetImages.net / Paras Griffin