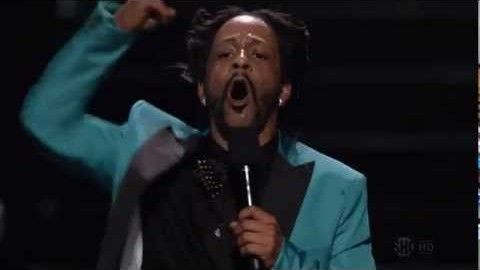 Funnyman Katt Williams suffered an unfunny meltdown during an Oakland, CA concert, which his close friends attributed to cocaine. Watch the uncomfortable moment inside....
In addition to numerous lawsuits, arrests and allegations of physical abuse, Katt Williams just can't seem to stay out of trouble or out of the headlines.  On Friday, during a concert in Oakland at the Oracle Arena, Katt Williams took the stage and had a very public meltdown.
During his set, fans say the comedian began removing his shirt and sweating profusely while spewing out a rambling set of monologues.  All within the span of ten minutes, he began verbally attacking a heckler and threatened to fight the individual backstage before telling him to bring his "b*tch" with him.  
He was later escorted off of the stage by his security, leaving man fans upset and demanding a refund.
It was a very sad and uncomfortable meltdown to watch; however, one of the show's comedians did hit the microphone to joke, "This is what happens when you get your dope in Oakland, CA!" Womp.
Watch the meltdown here: