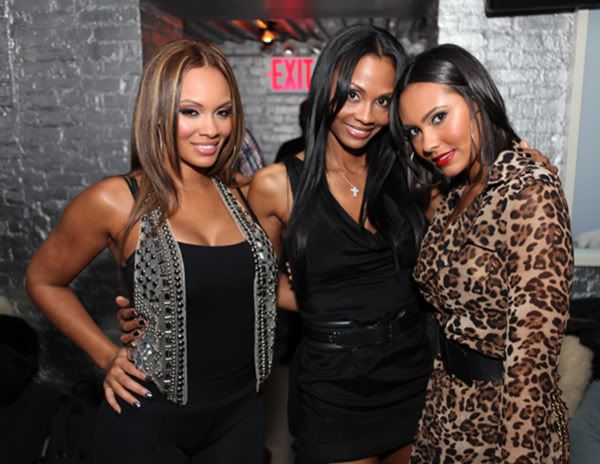 "Basketball Wife" Evelyn Lozada and her daughter Shaniece partied it up with an actual basketball wife last night--Stephon Marbury's wife, Tasha Marbury.  Pics of the pretty ladies celebrating a birthday, plus the first on-set pic of the new cast of "Single Ladies" inside....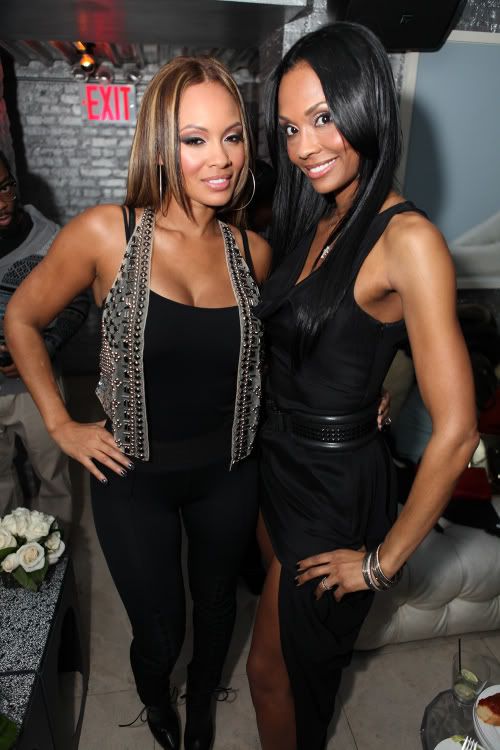 Evelyn Lozada hit up the Polar Lounge inside the Marcel Hotel at The Gramercy in NYC last night.  She partied it up with birthday girl Tasha Marbury, who turned 36.
NBAer Tracy McGrady's wife Clarenda (in blue), hit up the party as well: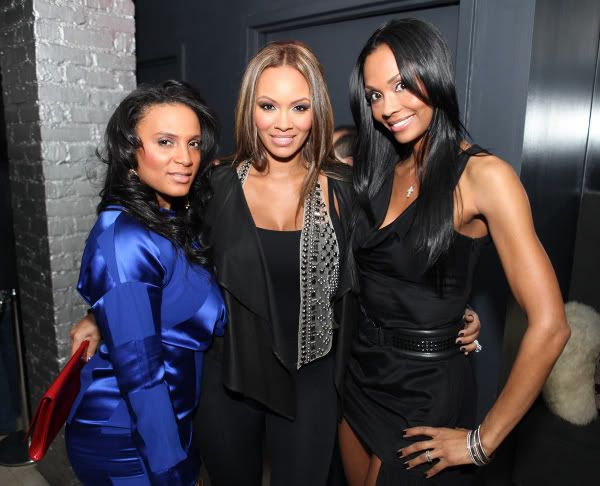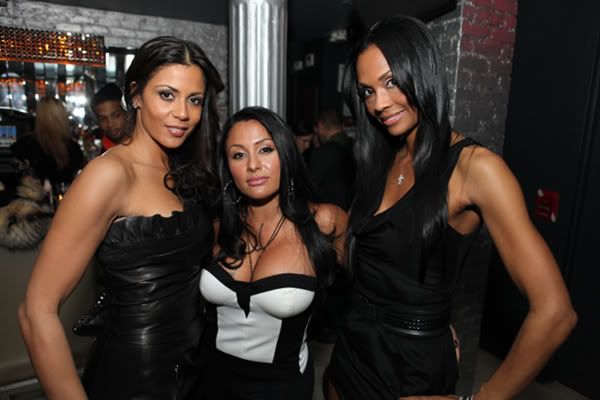 Designer Tia Eisley (left) and Fat Joe's wife Lorena Cartenega (middle) were there too.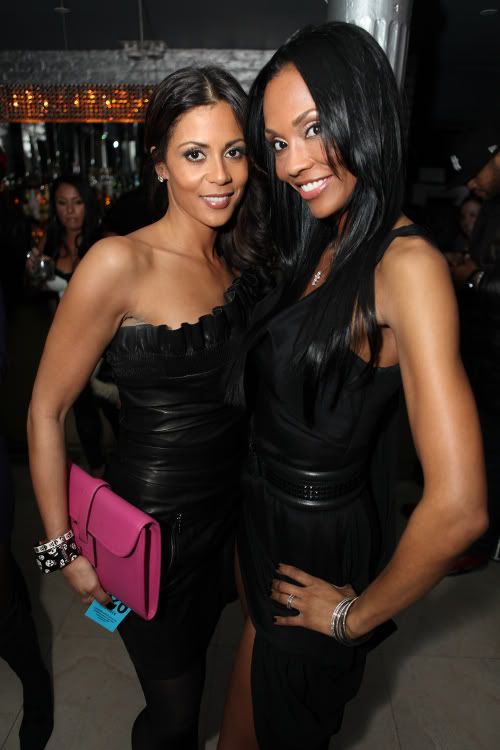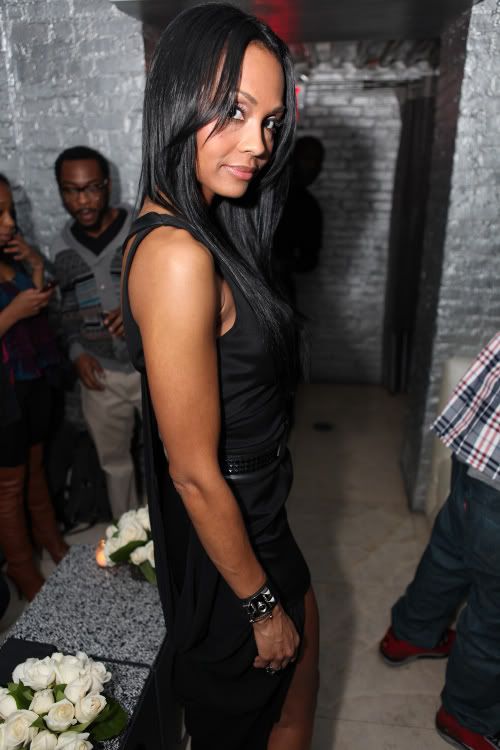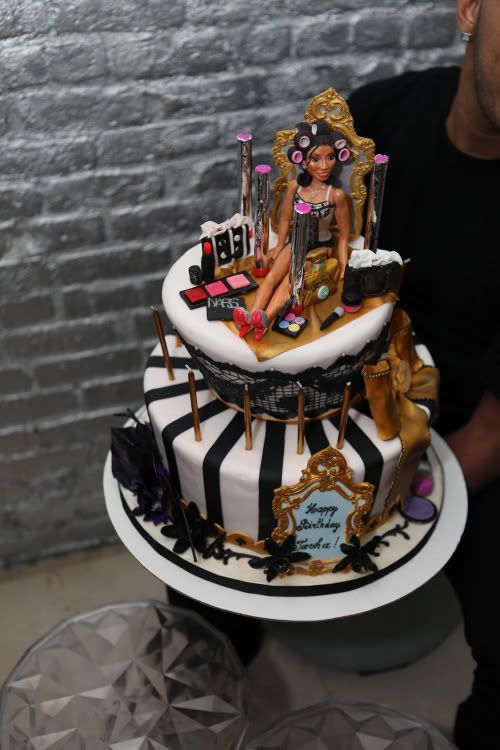 Cute cake.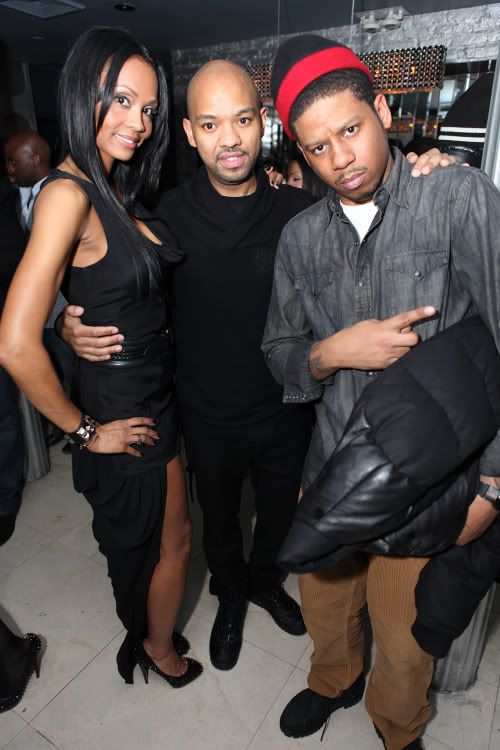 And Tasha celebrated with her publicist Adonis Spencer and rapper VADO.
And down in Atlanta: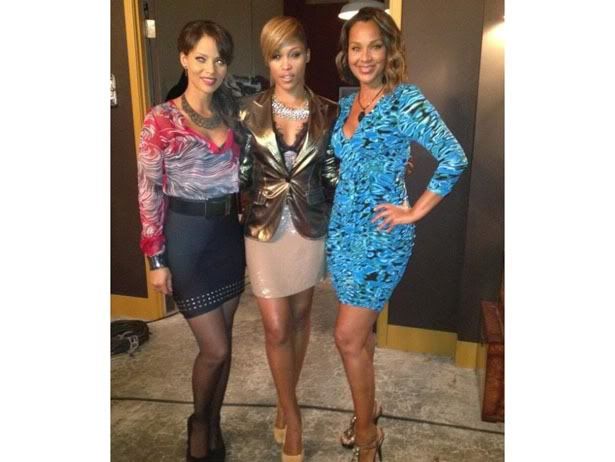 Stacey Dash's replacement, Denise Vasi, was spotted on the set of VH1's "Single Ladies" with returning guest star Eve (who tweeted the pic) and co-star LisaRaye McCoy.  This past week was the first week of filming, and season 2 of the hit show is set to return this summer.  You ready?