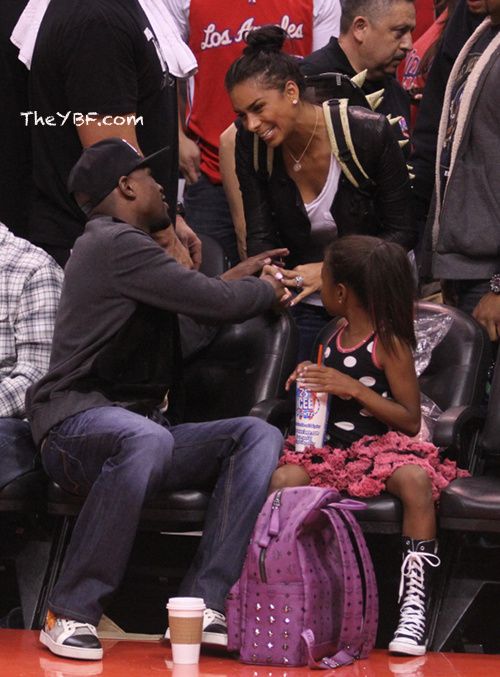 Last night, boxer Floyd Mayweather was seen being greeted by "BBW LA" star Laura Govan at the LA Clippers vs. the Miami Heat game.  See the photos inside and find out what Laura says she learned from the drama with Jackie Christie and her daughters.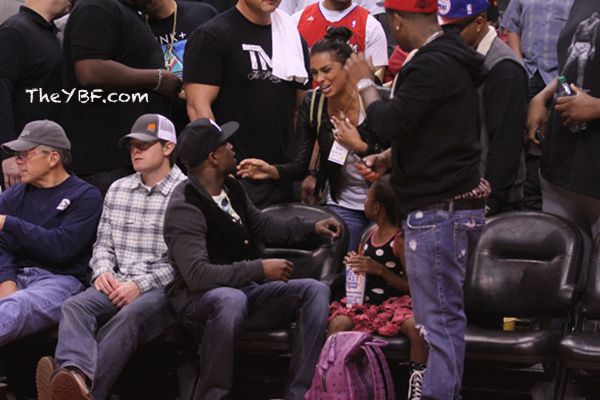 Last night, boxer Floyd Mayweather was spotted sitting courtside at the Los Angeles Clippers vs. the Miami Heat game at the Staples Center in downtown Los Angeles, CA.  He brought his cute daughter along for some b-ball fun.  No 50 Cent in sight.
The pair were later greeted by reality star Laura Govan who came over to say hello.  Her sister Gloria's husband Matt Barnes plays for the Clippers so she was likely there to cheer him on.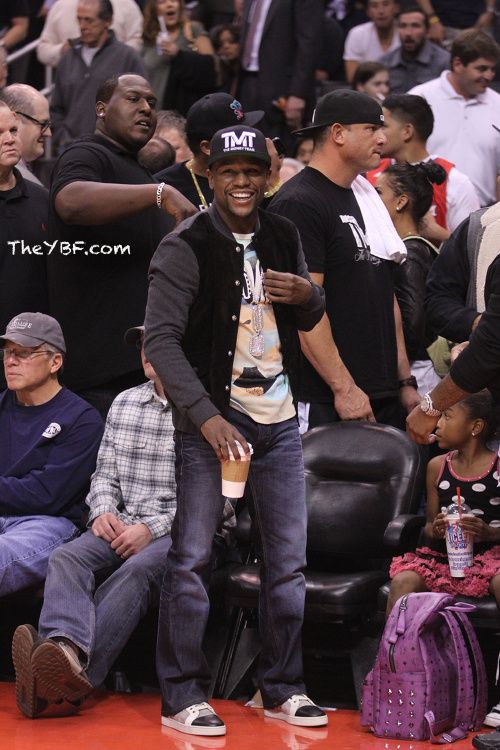 Little Ayana sipped her ICEE as the Clippers defeated the Heat 107-100.  Cute.
And in other Laura Govan news....
Many folks have been baffled by Laura Govan's "two-faced" relationship with Jackie Christie this season on "BBW LA" so the reality star sat down with Hip Hollywood to discuss her "strategy" and what she surprisingly learned from talking to Jackie's daughter Chantel.
She revealed that she isn't two-faced but is simply mirroring Jackie's behavior towards the ladies last season and that she wants Jackie to feel the same hurt and pain she inflicted on others.  But after talking to Chantel, she revealed that it "took away" her evil side and she got a big "lesson" on what is really important in life.  Watch it above.
Photos via  London Entertainment / Splash News