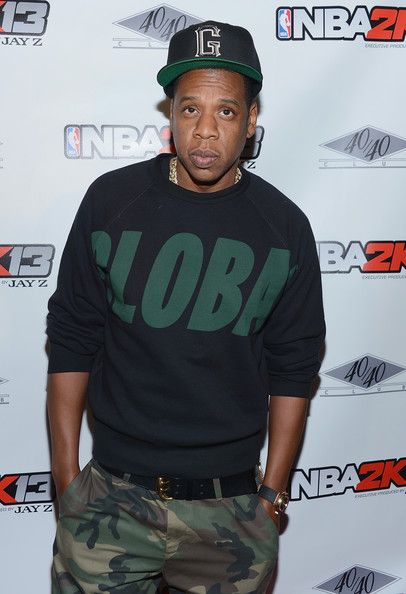 Iconic actor Robert De Niro is said to have given Jay-Z a good reading at Leonardo DiCaprio's birthday party, calling him "rude & disrespectful".  Find out what upset Hov's Tribeca neighbor inside and get the deets on Hurricane Sandy fundraisers that Kanye West and Nicki Minaj will be involved in....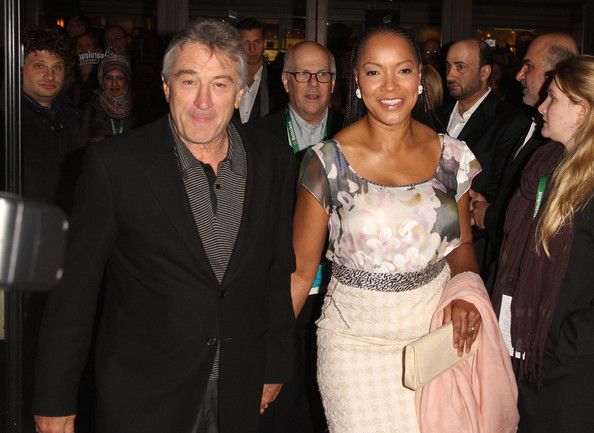 When Robert De Niro calls.....you answer. And if you aren't around...you'd better call him back. At least that was the message given to Hip Hop mogul Jay-Z who had the audacity to ignore one of the most respected men in New York.
Shown above with his wife Grace Hightower, Robert confronted Jay-Z the other night at Leonardo DiCaprio's A-list birthday bash at The Darby in Manhattan.  It seems that Jay had agreed to record a song for the Tribeca Film Festival (the upscale movie showcase that De Niro founded in remembrance of 9/11) and Robert was interested in talking about it.  
But the problem is....he could never get the rapper on the phone. In fact, he called him six times and Jay still didn't call him back.  Needless to say....Mr. De Niro is not used to being ignored and he was not pleased.
So when Jay got to the party, Robert confronted him.  While some sources say the conversation was heated (on Robert's part) other's say it was a private conversation that was overheard by others.  A source told Page Six, 
"Bob wasn't in any mood to make polite conversation.  He told Jay that if somebody calls you six times, you call them back. It doesn't matter who you are, that is just rude. De Niro kept telling him that he thinks he's the man, but that he was disrespectful.' "
Jay tried to joke it off, Robert was still pissy. At one point, Beyonce walked across the room and tried to intervene and still....that ish didn't work.
Uh oh...
And in Hurricane Sandy Relief news.......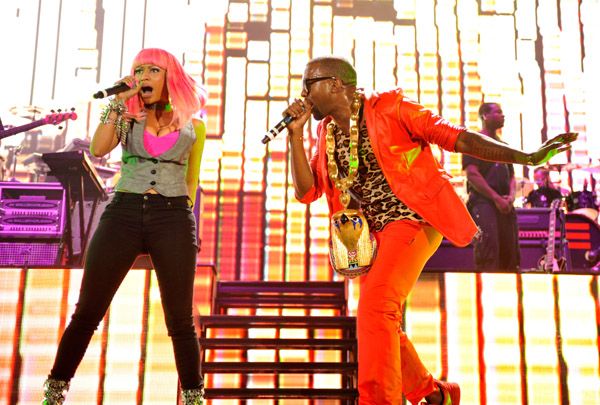 Rapper Kanye West and Alicia Keys will join Paul McCartney, Bruce Springsteen & the E Street Band, Billy Joel, The Who and Jon Bon Jovi at the Madison Square Garden for a concert ro benefit Hurricane Sandy survivors.
The show is dubbed the "12-12-12" show and will be held on Dec. 12.
And in other relief efforts, rapper Nicki Minaj has joined a super long list of celebrities who will contribute messages of support to raise funds to rebuild Seaside Heights (where "The Jersey Shore" is filmed) for a special called "Restore The Shore." It airs tonight at 11:00 p.m. ET.  
Other celebs slated to appear are  One Direction, Alicia Keys, Mac Miller, Taylor Swift, Nicki Minaj, Britney Spears, Pharrell, P!nk, Demi Lovato, Kim Kardashian, Ne-Yo, Kelly Clarkson, Bruno Mars, No Doubt, fun., Carly Rae Jepsen, Swizz Beats, the Jonas Brothers, Ludacris, All Time Low, Sean Kingston, Christina Aguilera, CeeLo Green, Adam Levine, Blake Shelton and Carson Daly of "The Voice," Ashley Greene, Dakota Fanning, Nikki Reed, Peter Facinelli and Elizabeth Reaser of "The Twilight Saga: Breaking Dawn, Part 2," Jay Leno, the cast of "The View," Simon Cowell, L.A. Reid, Wendy Williams and many more.