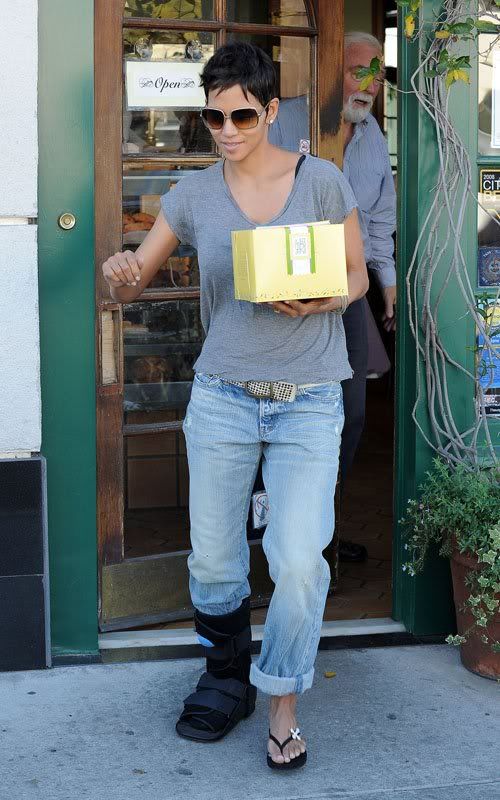 Halle Berry is celebrating the 46th birthday of her beau Olivier Martinez this weekend and was spotted out running errands and buying a birthday cake yesterday.  See the pics inside and find out what a particular jewelry company is now saying about her "engagement" ring....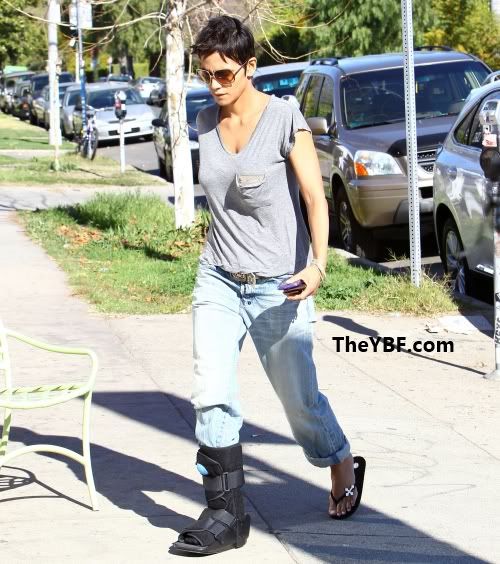 Halle Berry was spotted hitting up a bakery in West Hollywood yesterday with a birthday cake for her boo Olivier Martinez's 46th birthday.  Cast and all.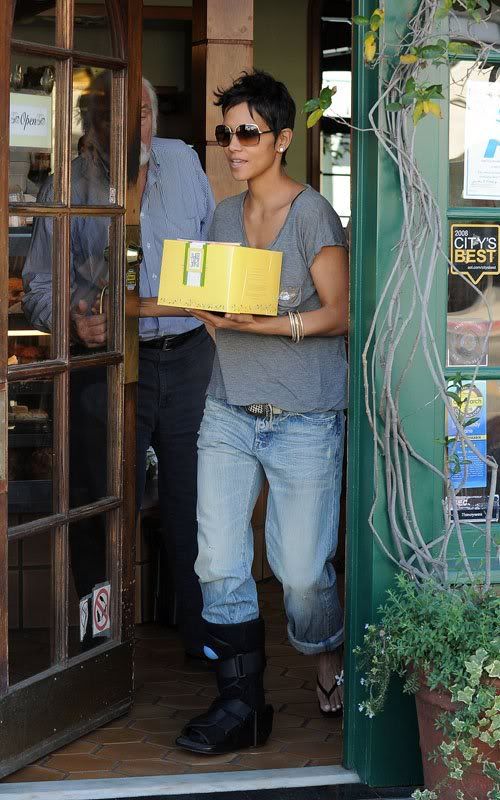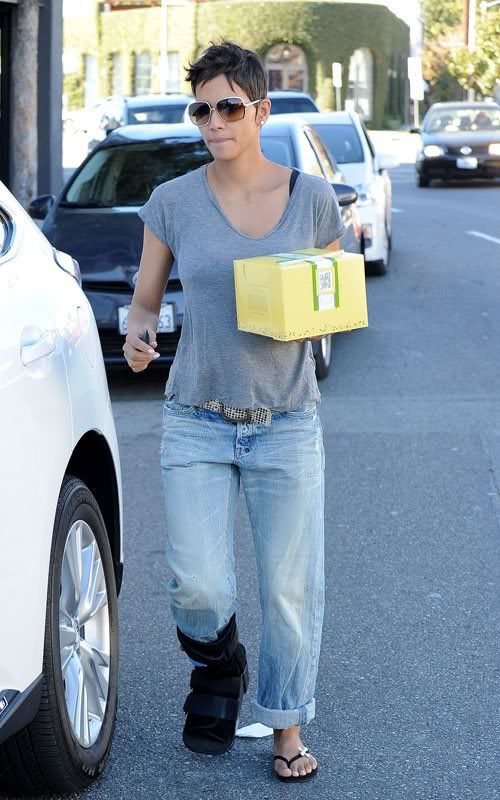 She was wearing the emerald and diamond ring that folks initially thought was an engagement ring. But it turns out that it Olivier simply gave it to Halle as a gift (according to friends).
Although sources close to the couple say they have not ruled out wedding plans, the jewelry company that helped start the rumor has backed off the story as a rep from the Gurhan company said, "Although Halle is a great fan of Gurhan we cannot confirm that she is wearing a Gurhan design." 
Later, she was seen shopping at Fred Segal in Santa Monica, CA.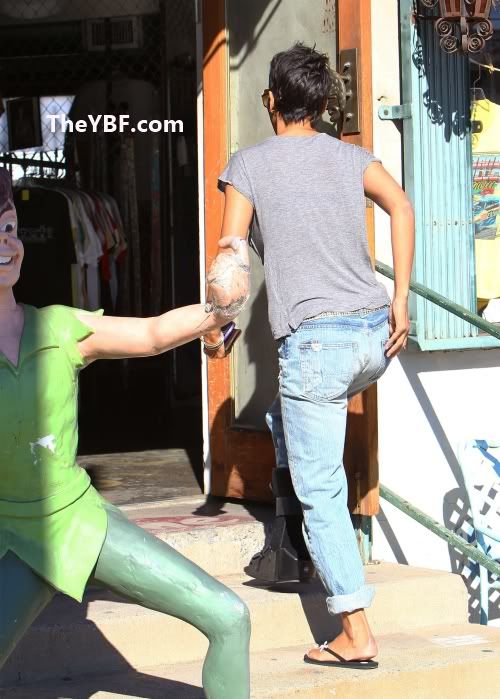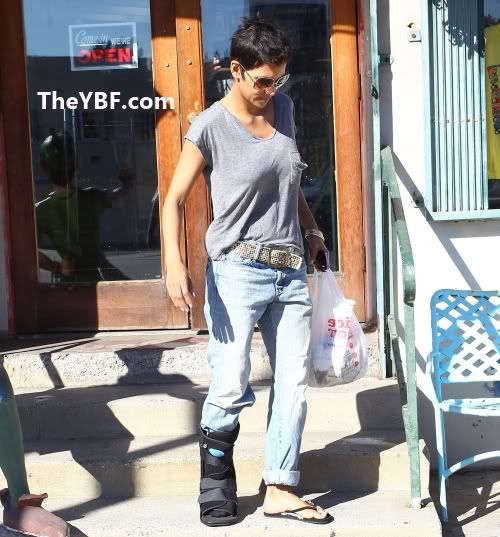 And then Halle headed over to World of Vintage Tee Shirts where she came out with a bag full of shirts (LAWD knows  Oliver can wear the hell out of a t-shirt).
Photos via FAME/Flynet/GinsburgSpaly