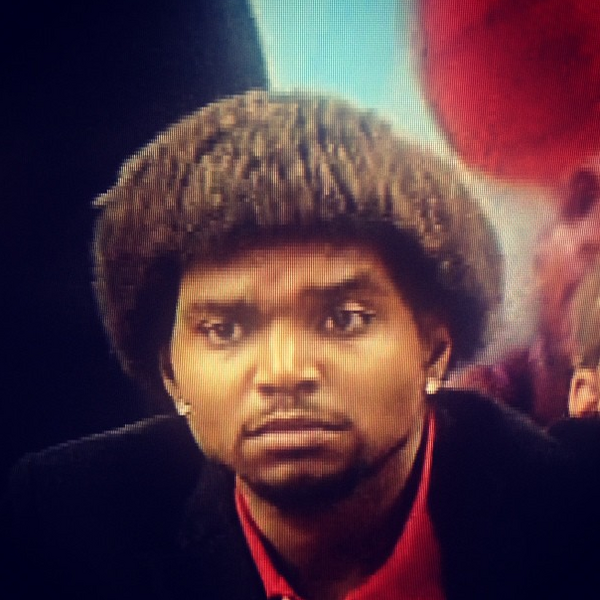 Former Laker and current Philadelphia 76er Andrew Bynum had all of Twitter & Instagram in a tizzy last night...and he didn't even touch the court.  Check out his latest look inside...
Andrew Bynum has been growing his hair out for a long minute.  And at some point, most men just cut it after the fro becomes a bit much to handle.  Not Andrew.  The 25-year-old gave his grow-out a blowout and looked like Toad from Super Mario Brothers while sitting courtside at last night's game due to injury:
Yeah...we don't know WTF is going on here.  But earlier this week he was already channeling Frederick Douglass.  And now he wants to blow it out and protest Moroccan Oil or any type of serum to give it some sheen?
Oh Andrew....
The Randomness:
1.  Katt Williams arrested again...over fight club allegations.  STORY