"In The House" actress Maia Campbell opens up to Iyanla Vanzant about her very public struggles with drug addiction and her strained relationship with her family on "Fix My Life."  Watch a preview of the interview inside and find out why Tia Mowry said having a C-Section made her feel like less of a woman.
Former child star Maia Campbell ("In The House"), whose downward spiral into street life was unfortunately documented on several viral videos, will appears on 'Iyanla: Fix My Life': The Ex-Child Star Gets Real on November 17 10 p.m./9C.
On the episode, Maia will address her fragile relationship with her mother (author BeBe Moore Campbell), her drug use and other vices show allowed to destroy her dreams and her life.  
Maia had a lot of fans during her stint in the 90s so it was sad to watch her crumble.  Hopefully, Iyanla will be able to help her pick up the pieces.
Watch the preview here:
In other former child star news....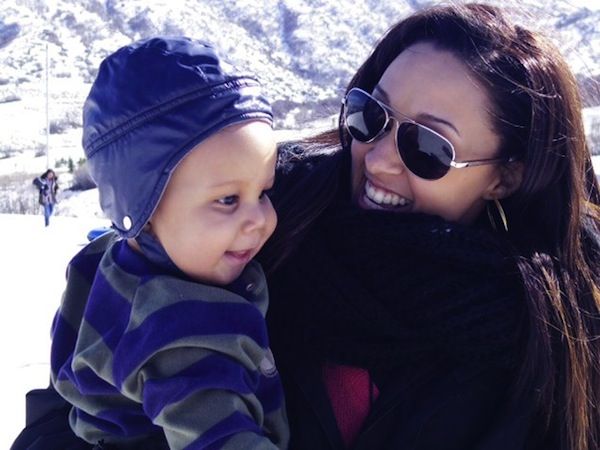 During her first exclusive blog for the iVillage series CelebVillage, actress Tia Mowry Hardrict reveals that having a C-section with 16-month-old son Cree (with actor husband Cory Hardrict) made her feel unwomanly.  She explains,
"While pregnant with Cree, it was told to me many times that when a woman has a child, their life will have a new meaning. So, I am a mom now, I have given birth, I am woman -- hear me ROAR, right?"
When Tia's "roar" didn't come, she blamed it on having a C-section.
"You see, I always thought like many other women that if you gave birth the natural way, that's what made you a woman. Giving birth the natural way was a passage every woman should take in order to experience what being a woman was all about. I mean, I meet women all the time who are making it happen with no epidural and no drugs, just by breathing and pushing -- all natural."
It wasn't until after her Ob-Gyn gave her a "good talking to" that Tia changed her perspective.  "She also made me realize that no matter how your child comes into this world, it does not justify nor is it the precursor to what an amazing mother you will be to your child, or the woman that you are."
Read Tia's entire blog post here.