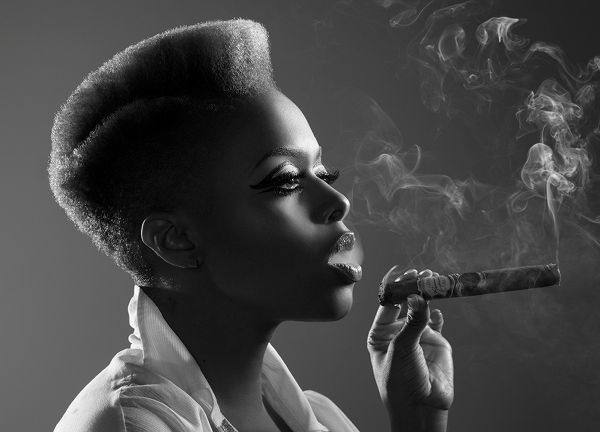 Jazzy singer Chrisette Michele's"Charades" video has been released.  Watch it inside with Kelly Rowland's "Ice" teaser and the BTS trailer for Big Boi's "Mama Told Me" featuring Kelly.   
Chrisette Michele has released a new music video for "Charades" off her Audrey Hepburn Mixtape(Dec. 8th). Though 2 Chainz doesn't appear in the video, he's hardly missed as Chrisette takes over in the black-and-white Derek Blank-directed clip.
She's rocking a blonde afro and gets intimate with her gorgeous co-star. Watch it above.
In other music videos.....
Kelly Rowland has released an extended teaser for her "Ice" video. Directed by Matthew Bolston and shot in an old ice factory, the teaser shows Kelly dancing very seductively with a male dancer and leaving very little to the imagination.
Her former Destiny's Child bandmate, Michelle Williams, said the sexy dance moves made her blush and cover her eyes. And when asked about the track, Kelly said the song was about love making that is so hot it's cold...and so cold that it's hot. Alrighty then.
In other Kelly Rowland music clips...
Kelly stars alongside Sir Lucious Left Foot aka Big Boi in his latest video "Mama Told Me." In the BTS video, both artists talk about with director Syndrome and the inspiration behind the song.  Watch it above.