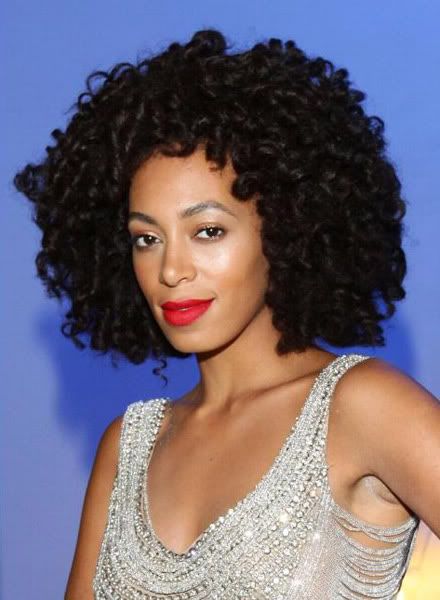 Solange Knowles walked for a special Alberta Ferretti presentation today in Milan for the kickoff of Fashion Week.  Check out the glam style of the new Next model inside...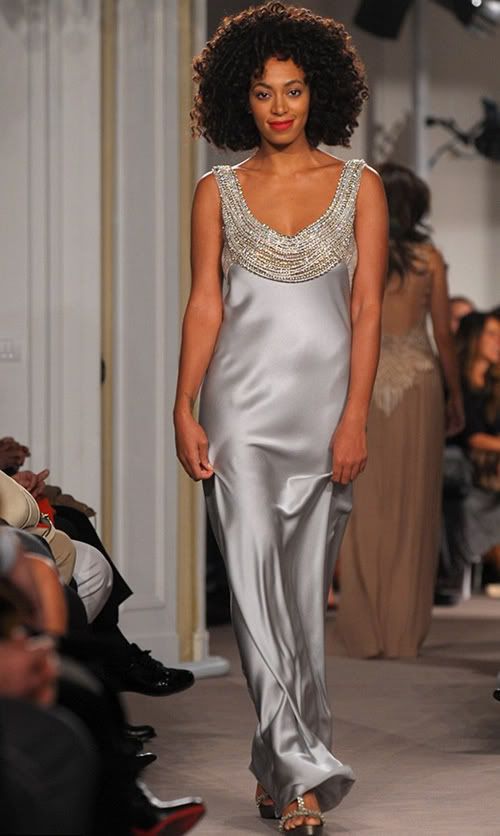 During a special presentation today for designer Alberta Ferretti's Milan Fashion Week Autumn/Winter 2012 show, Solange Knowles modeled a fab silver design along with her famous curls and a bold red lip.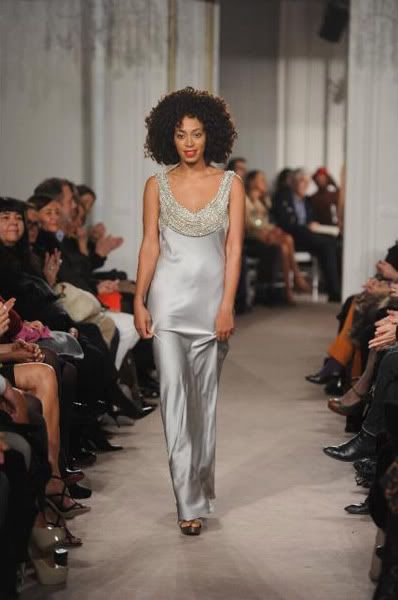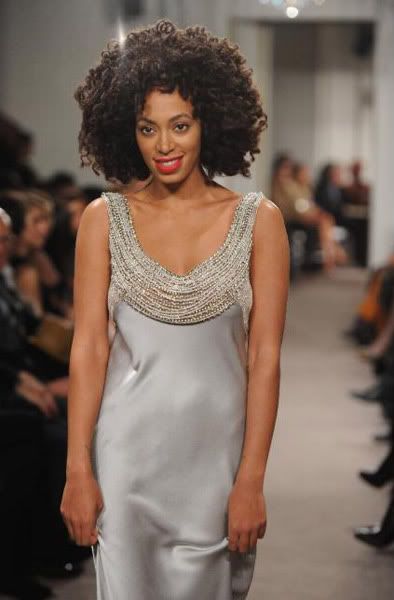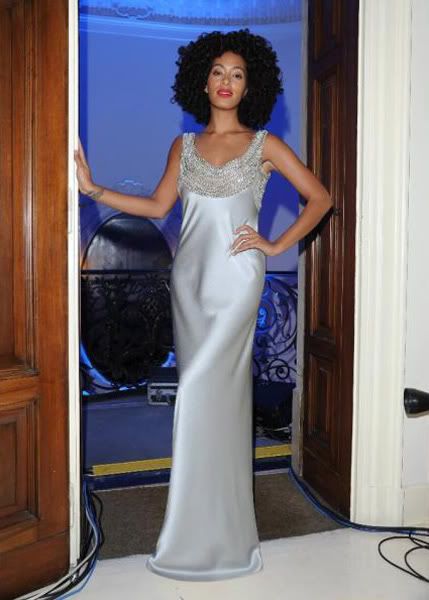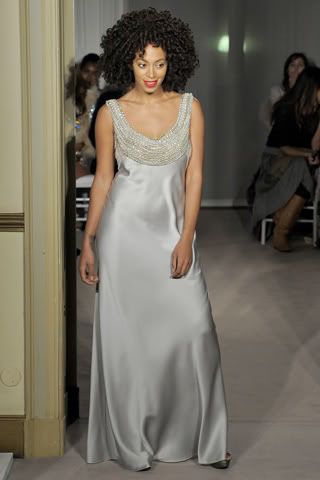 Two other YBF models were also in the presentation: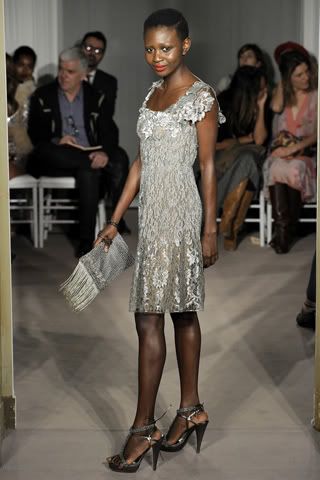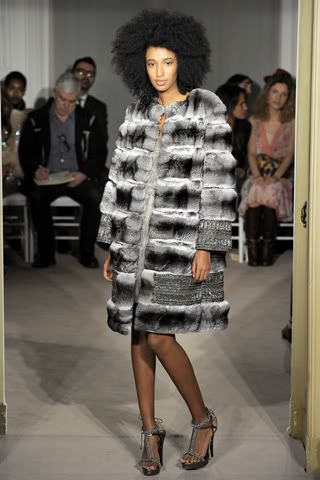 Oroma Elewa (left) and Julia Sarr-Jamois.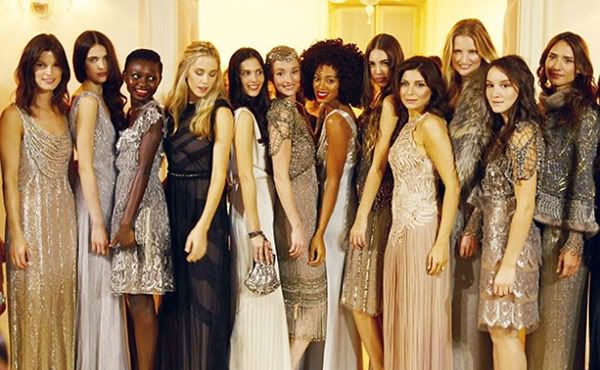 Fab.
Solange also recently did an interview with Vogue Italia where she dished on her style, beauty routine, and how she defines success: 
Favourite places to shop?
"I do most of my shopping online with Net A Porter, Shopbop, Theoutnet. When I need the in store experience, Opening Ceremony in New York is always fun."
Fashion Icons?
"Diana Ross, Erykah Badu, the Fela Kuti Queens, my uber glam mother, Chaka Khan, Bjork and the girls on the street in my hood."
Make up Routine
"YSL concealer, Rimmel mascara, Rimmel pencil eyeliner, bright lips... Keep it moving"
Beauty Routine
"I am very low maintenance. I think I am lucky when I get to wash my face at night. I occasionally get facials by a miracle worker in Los Angeles named Mirta. However, apparently getting facials is not the way to erase months of carelessness and angry pores. Sleep is vital, happiness is key so I feel the most beautiful with those two elements combined."
Where does that happiness stem from exactly?  More excerpts:
Relationship status
"Happily Committed. It is not complicated, thank God!"
Personal motto
"I tend to adopt Tamar Braxton's Motto over my OWN.COM."
What does success means to you?
"Defining success on my own terms. First, being a loving and committed mother. I have failed in all things if I have not achieved that. Being an artist that creates to express the needs of my own, and in the process hopefully inspiring others. Having the financial stability to support the lifestyle that makes me feel fulfilled. I know that happiness is a temporary state of mind, success means for me constantly growing, evolving to find that place."
What is your opinion about the black representation in the fashion industry?
"I think it is evolving, and that is a beautiful thing! Now when I flip trough magazines I can see just as many beautiful black models in major campaigns as any other race. Unique, striking,beautiful women. I felt so extremely blessed to be Rimmel's first black spokesperson, and to be embraced fully for being exactly who I am. And standing next to Kate Moss, with my Afro bigger than days light. I don't by any means consider myself the most qualified for model material. I think that people tend to respond to what is real. Black women carry that flame with so much ease and confidence. It is being captured and celebrated on all fronts in fashion now. I have friends who are doing greats things, that movement is very real and well deserved!"

5 things you can't live without?
Water, food, plants, sun and sex.
Check out her full interview over at Vogue Italia.
Pics via SPLASH