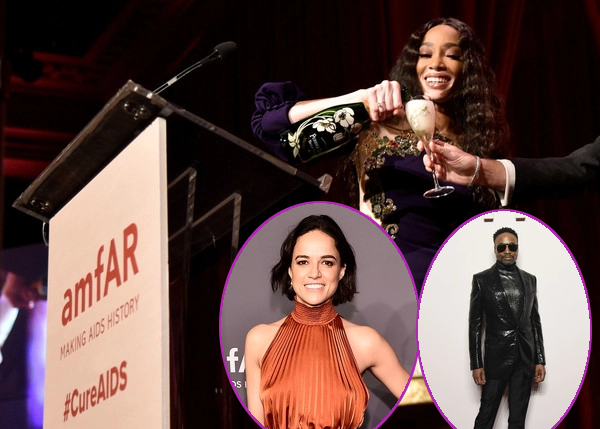 Actress Michelle Rodriguez claims Liam Neeson isn't racist because he kissed a black actress in a movie. Say what now? Get into her ridiculous defense, plus shots from the amfAR gala and Tom Ford show inside...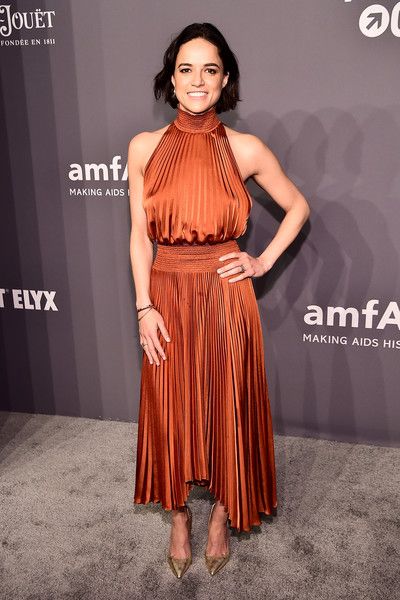 Latina actress Michelle Rodriguez came to the defense of her Widows co-star Liam Neeson amid controversy over his racist comments about wanting to kill a random black man after a close friend told him she was raped by a black man. And her defense is the most ridiculous ish we've heard all year.
The Widows star fixed her mouth to spew historically inaccurate foolishness about what is and isn't racism at the amfAR New York Gala 2019 held at Cipriani Wall Street.
"It's all fuckin' bullshit. Liam Neeson is not a racist," the Latina actress told Vanity Fair on the carpet at the event.
She claims he CAN'T be racist because he kissed Oscar winning actress Viola Davis in a scene for Widows.
"Dude, have you watched Widows? His tongue was so far down Viola Davis's throat," she explained. "You can't call him a racist ever. Racists don't make out with the race that they hate, especially in the way he does with his tongue—so deep down her throat. I don't care how good of an actor you are. It's all bullshit. Ignore it. He's not a racist. He's a loving man. It's all lies."
Ma'am. If you never educated yourself about how black people have historically been hypersexualized, raped, or even entered into a consensual sexual relationship with, by racist white men and women (especially slave masters), keep your mouth shut on the subject.
TV titan Shonda Rhimes and former VP candidate Rosa Clemente had to school Michelle on her ignorance:
Gathered her life.
On the carpet at the amfAR gala...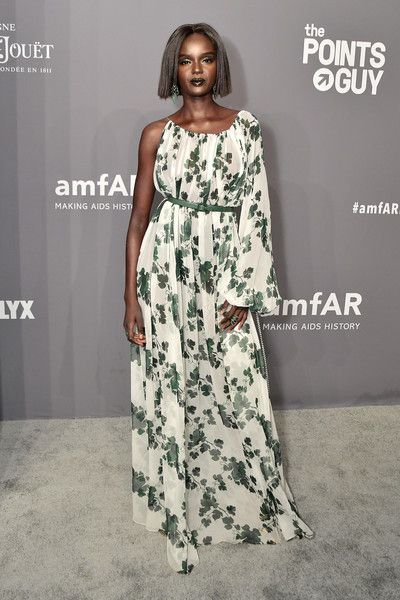 And the best dressed award goes to... model Duckie Thot!  We're loving everything about this lewk.
She's so flawless.
Speaking of models...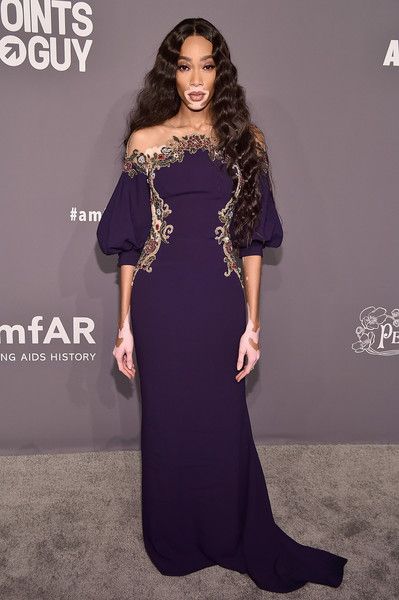 Victoria's Secret model Winnie Harlow stunned on the carpet before hitting the stage. When she got to the podium, she popped a bottle of Perrier-Jouët to kick off the AIDS fundraiser event.
Pour it up, pour it up.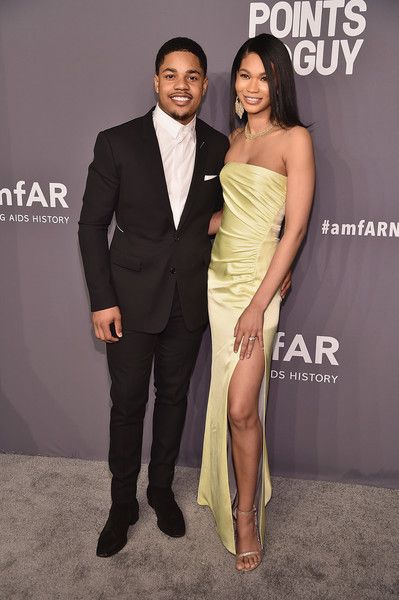 New parents/newlywedsSterling Shepard and Chanel Iman kept it cute on the carpet. The model slipped into a strapples Rasario gown for their night out on the town together.
#BlackLove.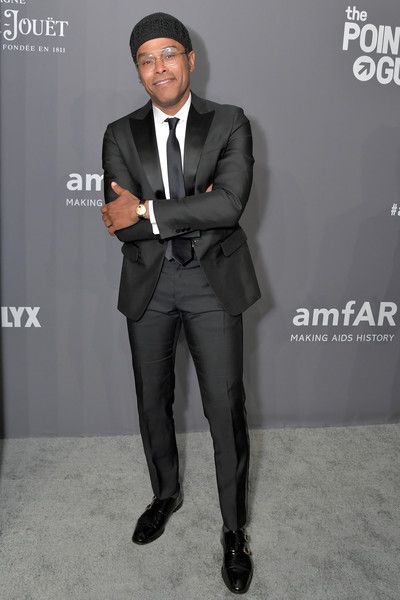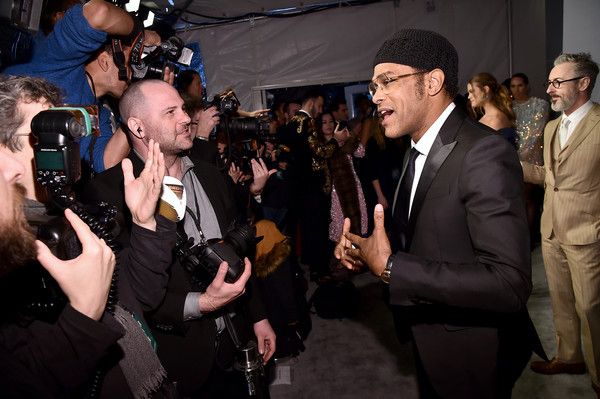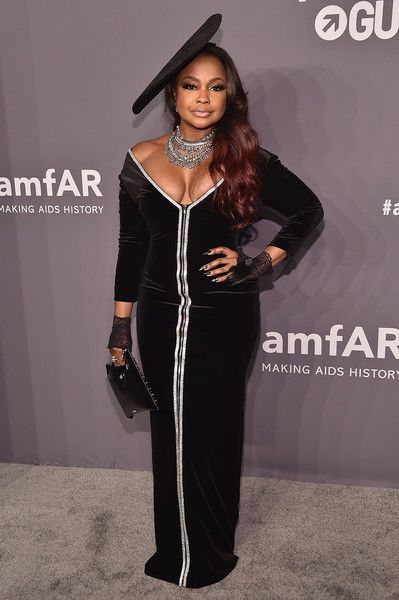 Singer Maxwell, Shaq & Shaunie's son Myles O'Neal, and former "RHOA" star Phaedra Parks were also in the mix.
At New York Fashion Week....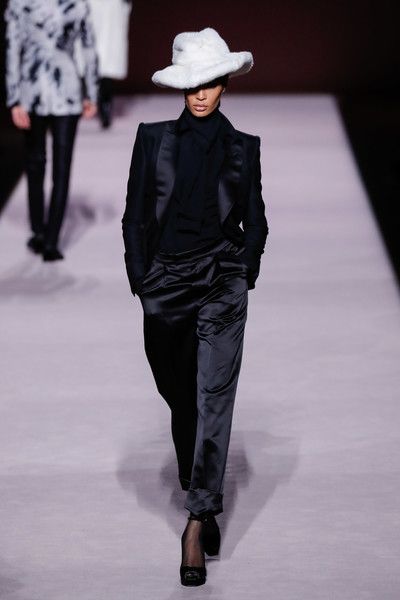 Supermodel Joan Smalls ripped the runway at the Tom Ford Autumn/Winter 2019 fashion show during New York Fashion Week, which just kicked off.
Here's some behind-the-scenes action:
Celebs in attendance...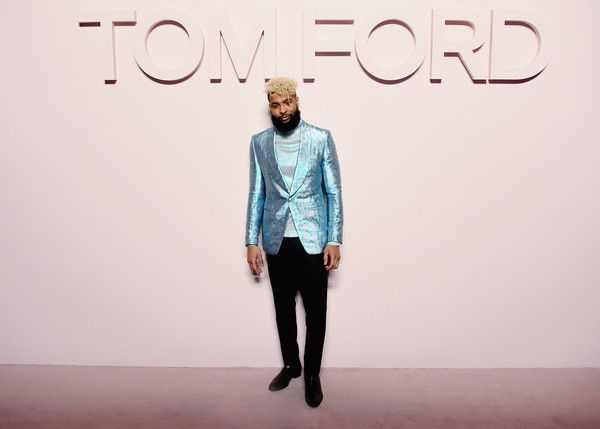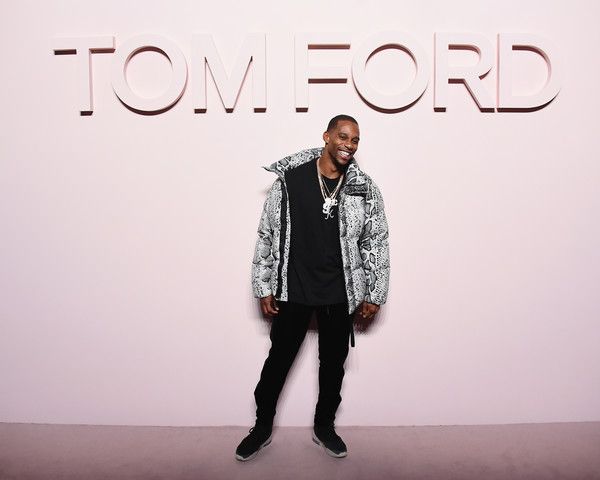 It's the NFL off-season, so ballers Odell Beckham Jr. and Cam Newton are soaking in the newest fashions. Retired NFL player/fashion lover Victor Cruz also came out for the fashion fun.
Magic Johnson's kids, EJ and Elisa Johnson, were front-and-center for all the fashion action. Their dad hopped on Twitter with some questions for Tom Ford:
I can't believe I spend all this money on Tom Ford suits and my kids Elisa and EJ get an invite to the runway show in NY, not me Lol! pic.twitter.com/S77uAR2k7L

— Earvin Magic Johnson (@MagicJohnson) February 8, 2019
Ha!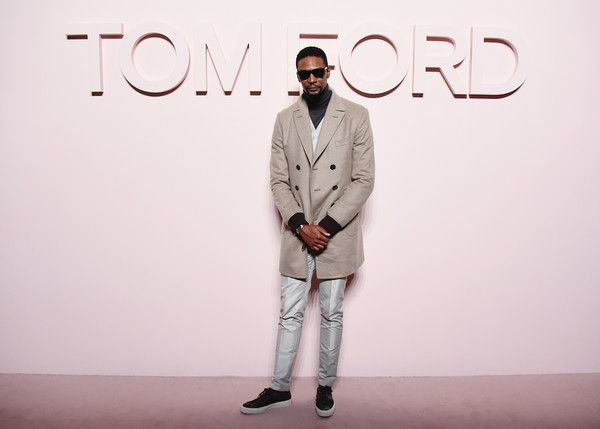 Former NBA baller Chris Bosh and his wife Adrienne Bosh are regulars at NYFW, so no surprise seeing them hit the carpet.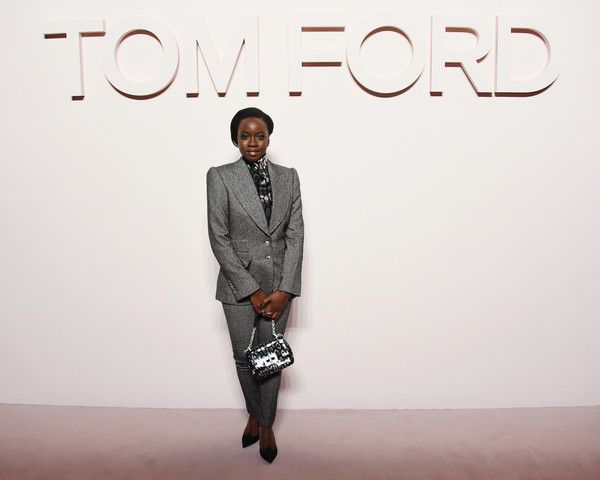 Black Panther actress Danai Gurira - who kept it sophisticated in a Tom Ford suit - popped up on the fashion scene after it was announced she will be leaving AMC's "Walking Dead" series. Next season, which will be season 10, will be her last time appearing as the zombie slaying Michonne and she's only going to star in a few episodes.
Rapper Rich The Kid cleaned up for the Tom Ford show.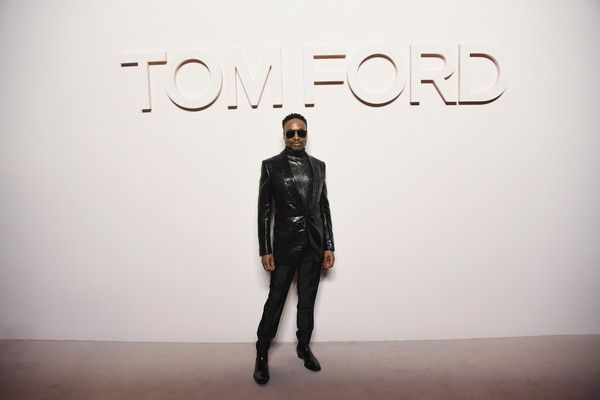 And so did "Kinky Boots" star Billy Porter. Except, he had to turn in all of his Tom Ford threads the next morning. Cinderella, much?
"I had to give that sh*t back by 11 o'clock today at the Pierre hotel," Porter told Page Six at a Spring Studios luncheon for E!'s "Front Five."

"I had to return all of it . . . the socks, the shoes, every single piece of it. You don't have to sign a contract, but 11 o'clock was the drop-off time."
Oop.
He added, "I need to get those pumps that they had in that show custom-made for me . . . I do walk better than a lot of women in heels. I would just love to walk the runway; I want those pumps one day!"
Photos: Getty