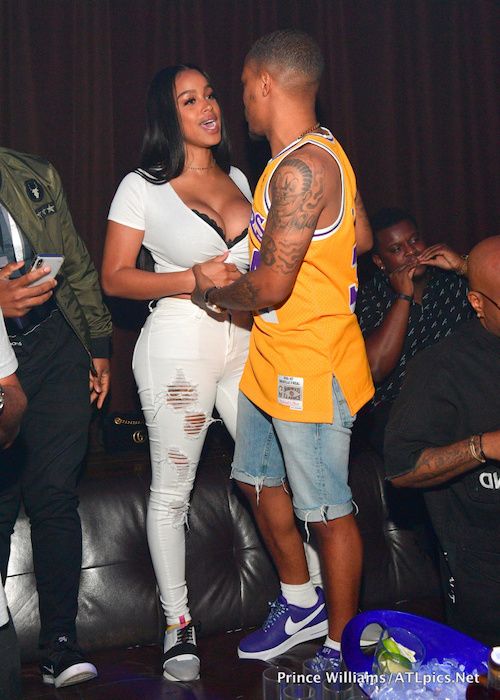 Kiyomi Leslie's version of events - that Bow Wow was aggressive with her that night they were both arrested for battery - may have been corroborated by new surveillance video. Watch inside.
Days after both Bow Wow, aka Shad Moss, & Kiyomi were arrested during Super Bowl weekend, surveillance video from Bow's apartment in Atlanta has leaked.
Shad showed off his injuries on his body yesterday, while Kiyomi said people will stop jumping to conclusion that she attacked him out of nowhere (which Shad himself claims as well) as soon as more evidence comes out.  And here we are.
Both admit in their statements that there was mutual fighting happening that night, but Bow Wow made it sound like she attacked him out of nowhere.  It didn't help that the mugshots that were released only show injuries on Bow Wow, and his rep claimed Kiyomi's only inury was a broken nail.
In video obtained by TMZ, we see Bow Wow in her face, very close to her and not moving away when she tries to move away.  He is clearly angry and aggressive with her, and we've learned it's because he was mad she spoke to another man at a party that night. 
Kiyomi Leslie told cops Bow Wow flew into a jealous rage because she was talking to another man at a party. Bow Wow backed her story up, and said she called him a "bitch ass n*****."
The video definitely shows an angry Bow Wow who is speaking AT her aggressively, and snatched something out of her hand.  It could be a key, or her phone that she claimed in her statement that he took from her before allegedly locking her in a room.
Photos: Fulton County Sheriff's Office/ATLPics.net