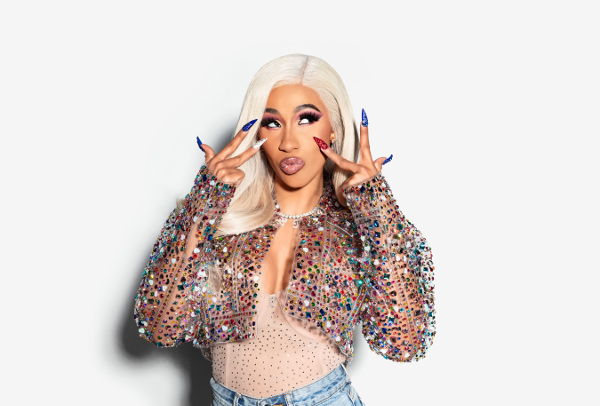 Another one! Cardi B's 2nd Pepsi commercial just dropped. OKURRR! Check it out inside, plus watch Girl Scout cutie Kiki Paschall make her daytime debut after her cookie-themed "Money" remix went viral inside...
Not one, but two Pepsi commercials?
Yep, Cardi B is serving up her popular catchphrase for her 2nd Pepsi commercial, days after her first spot aired during Super Bowl LIII. Sounds like spokesperson status to us.
"The biggest of the biggest stars have done Pepsi," Cardi dishes to PEOPLE. "So it's like, 'Damn, I'm a bright star like them too.'"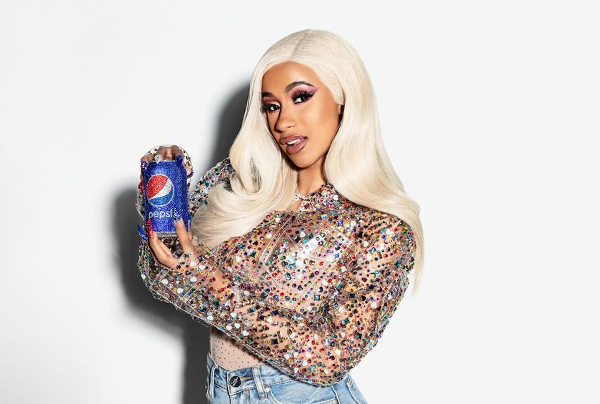 Is Pepsi OK? Duh! The 2nd spot is set to air during the 2019 Grammy Awards where the "Money" rapper is up for five awards. Hmm...a Pepsi deal to go along with a potential Grammy win. Sounds like a refreshing recipe for some GOODT publicity.
"If money see you as money then that means you're money, you know what I'm saying? Like, Pepsi's money," the "Bodak Yellow" rapper continued.
Facts. OKURRR!
Check it:
Speaking of Cardi...
Adorable Girl Scout cutie Kiki Paschall went viral after the Girl Scouts official Twitter reposted her cookie-themed rendition of Cardi's "Money" track.
Peep the #BlackGirlMagic cuteness below:
OMG! We stan!
Little Kiki quickly caught the Grammy nominated rapper's attention and she responded on Twitter, saying she wanted all the cookies:
I want all the cookieshhh https://t.co/BDMwP8xiX2

— iamcardib (@iamcardib) February 5, 2019
Her mom also responded to Cardi via Twitter: 
Thank you for the retweet! This is "Kiki P's" mom. Kiki is sleeping right now, but when she wakes up it will be like Christmas Day to hear that you responded! Please reach out to me if you truly want cookies... my troop would love the support.

— Shania Accius (@ShaniaAccius) February 5, 2019
Today, Kiki made her daytime television debut on "Strahan & Sara" to explain how the remix came about. She said she "wanted to sell the cookies faster" than they usually do, so she made the video. Business savy already. We love it. Her goal was to sell 500 cookies. Did she reach her goal?
"Yes, I sold WAY more than 500 cookies," she said. She sold nearly 2,000 boxes of cookies. Go, girl!
With her entrepreneurial spirit, she's expanding her cookie business. She plans on selling headbands, t-shirts and her own cookies! YAS! You better get your #money.
Watch her daytime debut and see Strahan and Sara spit some bars below:
Such an inspiration to her peers.
Go, Kiki!
Photos: Quinn Gravier / Goodby Silverstein & Partners via Pepsi/Kiki's IG