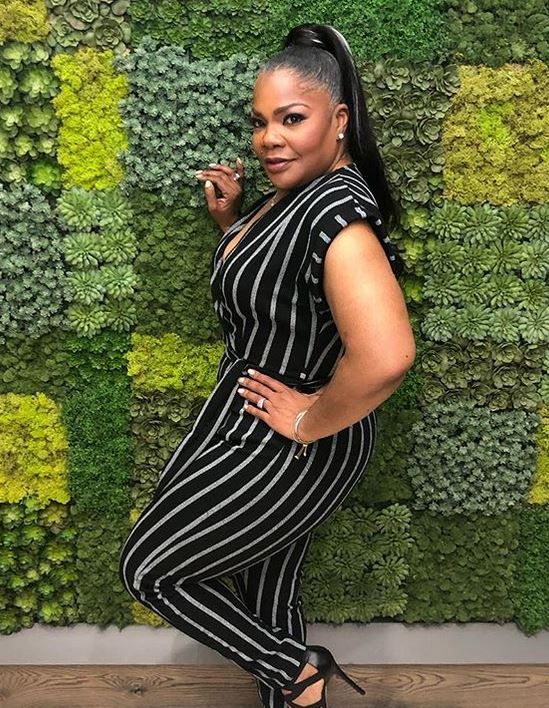 There's talk that comedians Mo'Nique and Steve Harvey went AT IT during a recent taping of his talk show. And it wasn't a comedy segment. Get those deets, plus see how Mo squashed her "beef" with "The Real" co-host Adrienne Bailon inside...
2019 has already kicked off with epic drama and there's no sign of it slowing down.
Oscar winning actress Mo'Nique is currently making press runs to promote her upcoming Las Vegas residency. But things took a turn for the worse when she appeared for a taping of Steve Harvey's talk show, "STEVE."
Production sources tell TheJasmineBrand.com that Mo and Steve got into a heated discussion after he encouraged her to apologize to EGOT Whoppi Goldberg for previous comments she made.
Here's a little back story...
Last year, Mo appeared on "The View" and got into a tense discussion with co-host Whoopi Goldberg. Whoopi said she would have "schooled" Mo on how she should have hit the promo trail to promote the award winning 2009 film, PRECIOUS.  Whoopi then defended her comment, saying, "regardless of who you signed the deal with, your job is to go and promote said movie."
"And we've had this conversation and I said if you had called me, I could have schooled you on what was expected," Whoopi https://www.entertainmentdaily.co.uk/news/whoopi-goldberg-clashes-with-m... ">continued. Mo still defended her decision not to promote the movie on the show and again in an interview with VULTURE magazine last month.
"When I look at this woman you say is our icon and our legend — she is. But, how many things has Whoopi Goldberg executive produced?" Mo'Nique said. "Whoopi Goldberg has always been the help, and I say that humbly. So what is it that you're going to school me on? I've been doing it for almost 30 years."
Oop.
Well, Steve wanted Mo to apologize for her controversial comments about Whoopi, along with what she has said in the past about Oprah and Tyler Perry. Nope. Mo wasn't having it. It's reported things got SO heated between the comedians, Mo threatened to SLAP Steve.
"Steve said she needs to apologize," the source spilled. "She threatened to hit Steve in the face. He told her if she hit him, her husband [Sidney Hicks] would have to come out and square off."
Bihhhh....whet?!  It could have been said jokingly between two comedians - we guess we won't really know until the cameras roll.
Yes the cameras were rolling, but it's unclear if the full discussion will be aired, but her episode is expected to air soon. We hear it Mo's episode will air this Wednesday. The ratings for "STEVE" (which will be replaced by "The Kelly Clarkson Show" on NBC this fall) are going to be through the roof.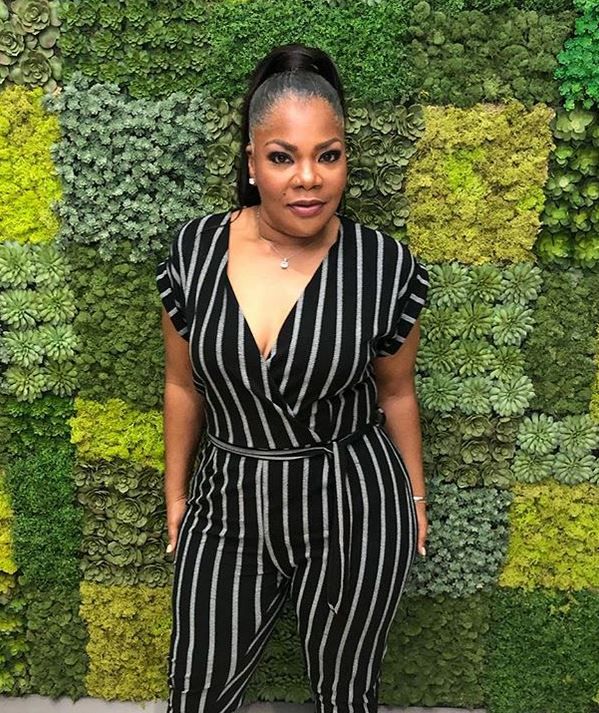 After turning up on "STEVE," Mo kept it cool on "The Real."
Previously, "The Real" co-host Adrienne Bailon made a comment about "loud people" that Mo took to heart.
During the episode, the ladies were discussing Mo cursing out Oprah, Tyler Perry and Lee Daniels during a stand up routine at the Apollo Theater. Remember, she told them all to "suck my d*ck" if she had one. Watch the clip HERE.
Adrienne chimed in with her opinion, saying just because someone is "loud or boisterous" doesn't mean "you're keeping it real."
"I have an issue with people thinking that every time someone is loud or boisterous or saying something negative that, that's them giving it real," Bailon said. "Why does it always have to be that just because you all over the place and being loud and making noise that, that's the truth and that's real? Why can't keeping it real be classy?"
After the show aired, Mo hopped on Twitter to respond, saying she wanted to have a face-to-face with the "BABY" [Adrienne]:
My loves. This BABY gets a pass. She is to young to even begin to understand. However @AdrienneBailon if you would like to discuss we open.

— Mo'Nique Worldwide (@moworldwide) May 24, 2017
Well, the ladies had that one-on-on yesterday. And also explained why people need to stop calling it a "beef." Here's how it went down:
Good for them. 
By the way, Mo and "The Real" co-host Loni Love resolved their "issues" during an emotional episode a few months ago. You can watch it HERE.
Photos: Mo's IG