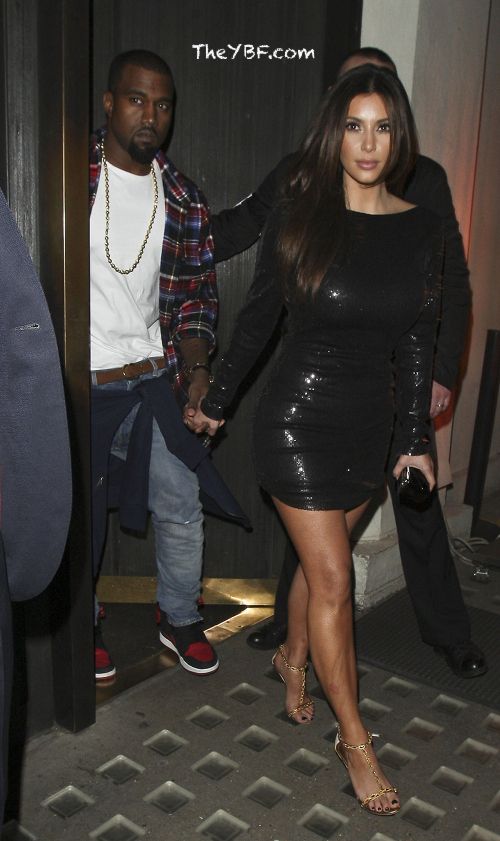 Kanye West rolled to London this week to offer up moral support for his girlfriend Kim K. at her and her sister's Kardashian Kollection launch party.  But clearly she gave him something to grab his ish over after their post-event dinner tonight.  Pics inside....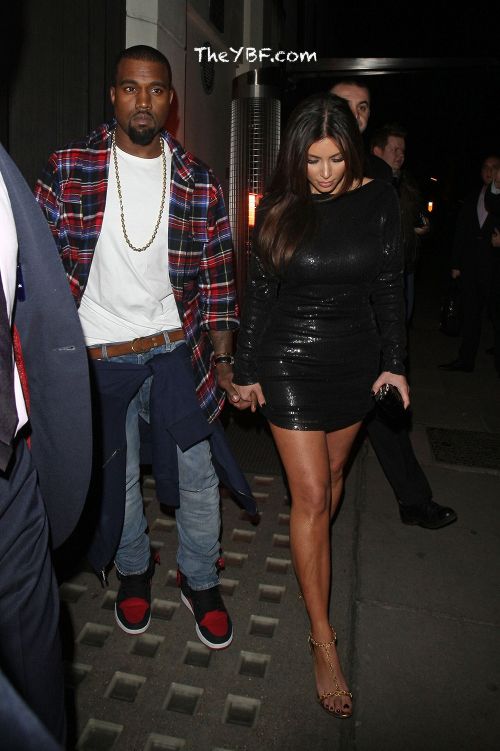 Kim & Kanye were spotted holding hands--and some other things--as they left Hakkasan restaurant in London's Mayfair tonight before heading to the studio.  And on the way to their car, looks like Kanye felt the need to grab his ish ever blatantly: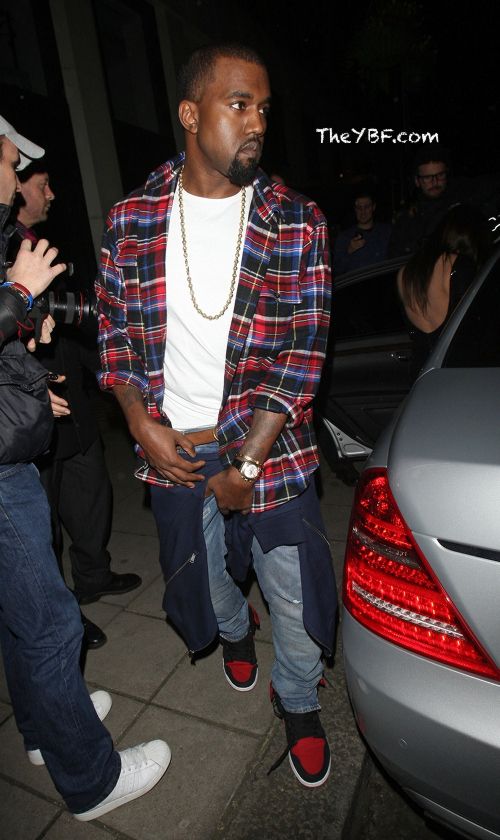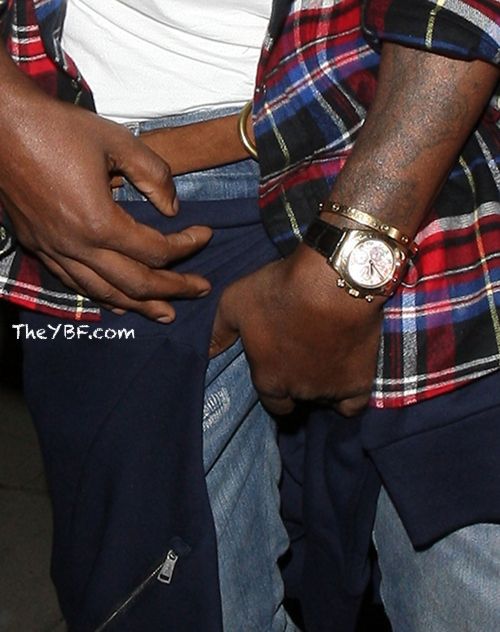 Hidin' something?  Holdin' something? Scratchin' something?  What really went down in that restaurant?  Wonder if it had anything to do with Kim's skin tight extra short black Dorothy Perkins Kardashian Kollection dress she was wearing.  Y'all know how Kanye likes his chicks to dress....
Pics: Pacific Coast News