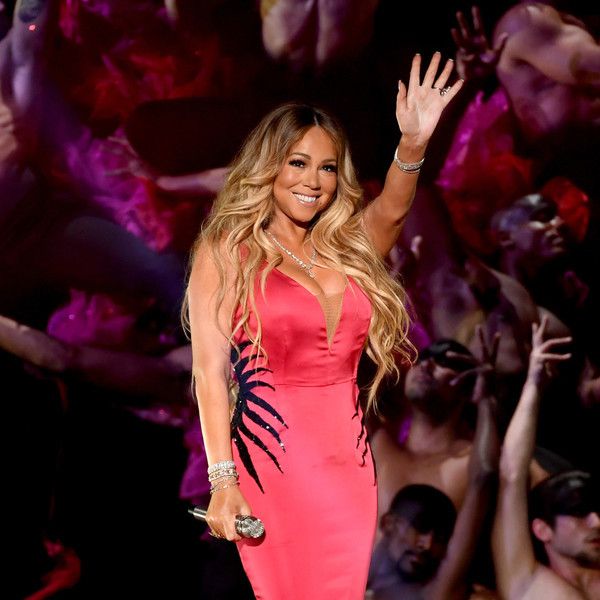 Mariah Carey isn't bringing any "trash" into 2019 and she just filed a $3 million lawsuit against a personal assistant she fired who has been blackmailing her for MILLIONS. Get those deets, plus find out how City Girls rapper Yung Miami's son's father dodged jail in their domestic violence case inside...
Listen, Mariah Carey is not dealing with anyone's BS this year, especially when it comes to a former worker trying to blackmail her.
The Grammy Award winning singer filed a lawsuit against her former personal assistant over secret recordings the woman took of her doing "embarrassing" things and then blackmailing her for $8 million to keep them under wraps.
MiMi hired a woman named Lianna Azarian (aka Lianna Shakhnazarian) in March 2015 as her executive assistant. She was fired by November 2017, but during her time with the Elusive Chanteuse singer, Lianna was not only handling Mariah's requests, she was also making secret recordings of Mimi during "intimate times."
Lianna must have fallen on hard times or was simply looking for a huge come up because she demanded $8 million from Mairah and if she didn't cough up the cash, she was going to release the videos to the world. It's reported the "We Belong Together" singer tried to get the videos in her possession, but chick wasn't budging. Now, Mimi is suing.
TMZ has the deets:
Mariah claims it wasn't long before Azarian went to town with her credit card, buying personal stuff and also claiming to retailers she was buying things for Mariah, trading the singer's goodwill to get deep discounts.

Carey says unbeknownst to her, Azarian was secretly filming her "personal activities" ... which would be "embarrassing," and extremely damaging both personally and professionally if revealed.

Mariah says Azarian showed some of the videos to friends, saying if she was ever fired she'd sell them.

Carey claims she was paying Azarian as much as $327,000 a year, but ended up firing her in November 2017, and that's when she claims the blackmail began. Carey says Azarian demanded $8 million and if she didn't get it she'd release videos and other damaging information.

The lawsuit does not say what's on the videos ... although some are described as "intimate."
Someone from Mariah's camp spoke to the outlet, telling them that Mariah is getting rid of all the "trash" in her life as she gears up for her upcoming tour and Vegas residency.
"This new year welcomes Mariah's continued efforts to clean the trash from her life," the source said. "According to a Complaint filed today in California, an executive assistant employed in 2015 to help with business and personal matters, turned out to be a grifter and extortionist. Because her threats and bad acts are too great to be ignored, Mariah has been compelled to file a lawsuit against her."

"Given that the evidence against this former assistant is vast and deplorable, we anticipate a victorious resolution. Mariah continues her streak of success this year with an upcoming North American tour and return to Vegas."
Mimi is NOT with the sh*ts.
Recently, Mariah settled the sexual harassment lawsuit her former manager, Stella Bulochnikov, filed against her back in April 2018. It's unclear whether the deal included a financial settlement, but Stella def sought unspecified damages.
In other legal news...
City Girls rapper Yung Miami (real name Caresha Brownlee) had to file a restraining order against her son's father, Jai Malik Wiggins, in 2015 after making claims that he was physically abusing her.
Apparently, Jai violated the court order by not completing the mandatory domestic violence and parenting programs, as well as not paying his required fines.
Well, he lucked up. He avoided jail time, but it came with a strong warning. The judge ordered him to re-enroll in a domestic violence batterer assessment and intervention program, and take parenting classes, according to reports.
If he doesn't comply, jail could be the next step.
Over the last few years, Yung Miami and Jai have gone THREW (see what we did there?) it. Here's a rundown of their tumultuous past (via The Blast):
Back in October 2015, Yung Miami (real name: Caresha Brownlee) filed for a temporary restraining order against Jai Wiggins.

The two share a son named Jai Wiggins Jr. She ended their relationship in June 2015 due to his allegedly violent behavior.

In her petition, she described the alleged abuse at the hands of Wiggins, which included claims he harassed, stalked her and even threatened to snatch her hair extensions out of her head.

The last, and possibly most violent incident, happened in October 2015 when Wiggins allegedly pulled Yung Miami out of a car and repeatedly punched her in the face and head. Police were called during that fight and the rapper claims she was transported to a hospital for facial injuries, which included a contusion to her eye and cuts to her lips and face.

The hip-hop star was eventually granted a long-term protective order against Wiggins, which required him to stay 500 yds away from the rapper, as well as attend a program on domestic violence prevention.

The City Girls star was also awarded sole custody of the couple's son.
By the way, City Girls just released their "Twerk" video, featuring Cardi B.  And she's moved on to dating producer Southside.

the other half of City Girls, JT, is not in the vid as she's currently serving time for indentity theft. In recent interviews, Yung Miami hinted that her homie could be getting out of prison soon (she initially said December 2018), so be on the look out.
Photos: Getty/Miami's IG