The four honorees for ESSENCE's Black Women In Hollywood have just been announced. Congrats to Amandla Stenberg, Regina Hall, Kiki Layne, and Jenifer Lewis. Go inside to peep their picture perfect covers...
2019 is kicking off with some #BlackGirlMagic!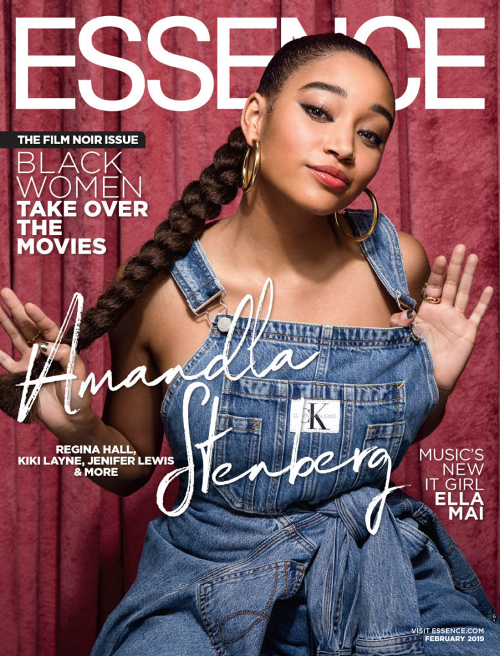 ESSENCE magazine announced this year's honorees at ESSENCE's Black Women in Hollywood luncheon, which is always held each year days before the Academy Awards in Beverly Hills. This year fab chicks Amandla Stenberg, Regina Hall, Kiki Layne and Jenifer Lewis will be honored and they cover the magazine's Film Noir issue to celebrate.
"We are proud to salute the marvelous work and stunning achievements of our 2019 Black Women in Hollywood awardees, who as a collective presence are challenging perceptions and impacting social change," MoAna Luu, Chief Creative and Content Officer for ESSENCE, said. "Through their craft and their commitment to causes, Amandla, Kiki, Jenifer and Regina represent the dynamic intersection of art and activism that is influencing how we shape our own destiny."
Amandla Stenberg shook up the box office with her latest film, The Hate U Give, where she served up a raw and real portrayal of 16-year-old Starr Carter. 
Not only is she a force on the big screen, but she also consistently uses her platform to advocate for larger social causes impacting communities of color.
"I look for characters and stories that conceptualize a Black experience without minimizing it or falling into harmful stereotypes. I want characters who raise us up and show the nuance of who we are and how beautiful and multifaceted and colorful we are too," she shared.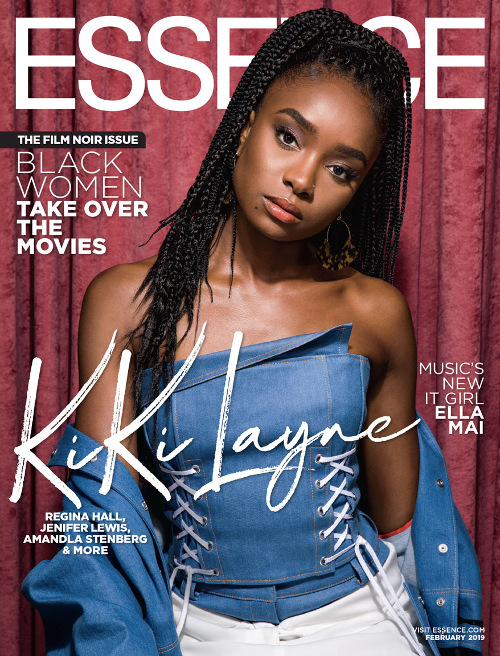 Kiki Layne is a newbie in the game, but she's already making her mark on the big screen and on the red carpet.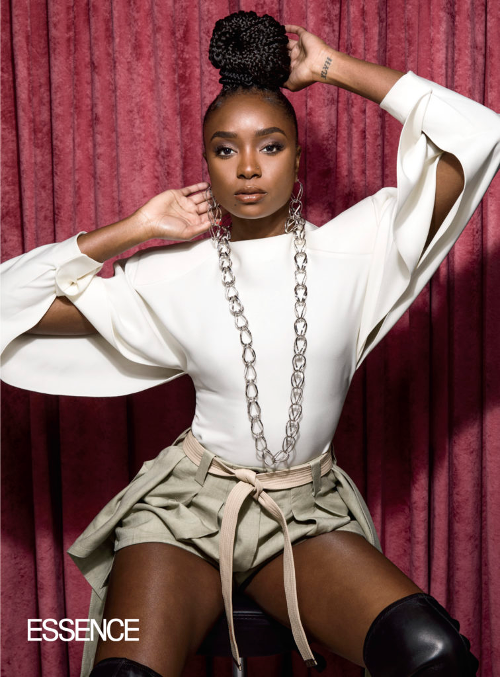 Yes ma'am!
Her performance in Barry Jenkins' critically-acclaimed film adaptation of James Baldwin's If Beale Street Could Talk has further ignited the conversation around the beauty of representation, as well as the power and resilience of transparent Black love.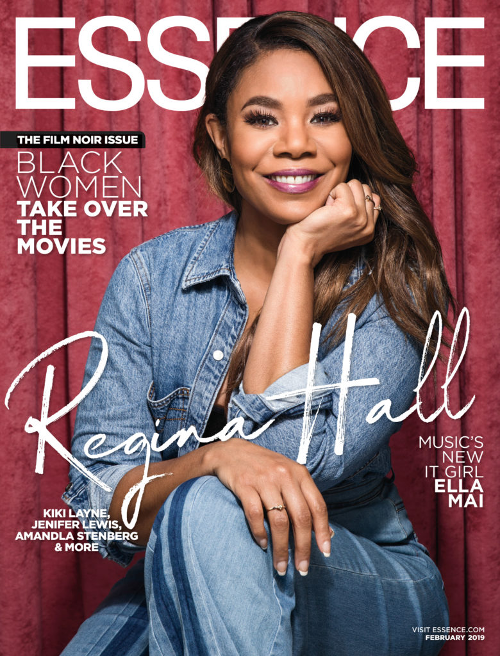 Our girl Regina Hall is a vet in the game after landing her first television role in 1992. Over the 25 years she has been in the industry, she has slayed several roles in films like The Hate U Give, Girls Trip, The Best Man, and Scary Movie, just to name a few.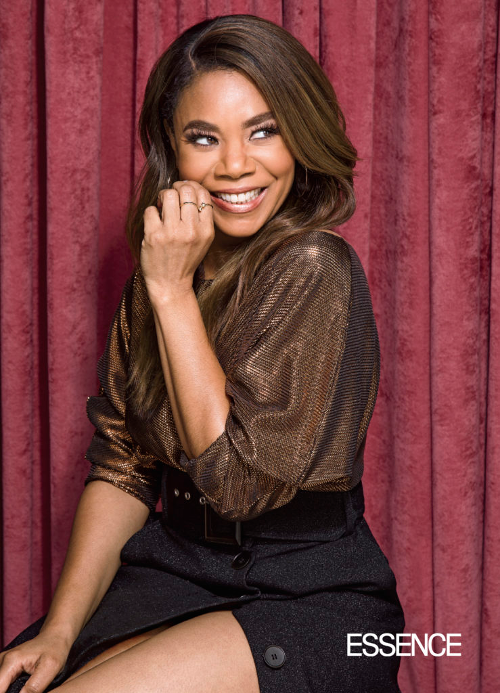 "It's really exciting to say not only that you've been in a business for 20 years, but also that you're still loving it and learning," she says in the February issue.

Although she earned a master's in journalism from New York University, Hall said her Hollywood journey is even " better—and probably a lot more work, too! But anything worth having requires work. And with that comes joy."
Oh, and she's STILL a baddie.
Last, but not least...
One of our fave on-screen moms/aunties, appropriately deemed the "Mother of Black Hollywood," Jenifer Lewis has been keeping us all entertained for more 30 years. The 62-year-old earned her title as the "Mother of Black Hollywood" as she usually stars as someone's sassy-not-taking-any-BS-from-anyone type mom.
The YBF legend brough her infectious brand of comedy and undeniable talent to film, television and theater with notable roles in films like Sister Act, Poetic Justice, Dead Presidents, The Preacher's Wife, The Princess and the Frog and Think Like A Man, as well as television shows like "A Different World," "The Fresh Prince of Bel-Air," "Moesha" and "Girlfriends," to name just a few. Most recently, she's become a fan-favorite on ABC's Emmy Award-winning family series, "black-ish."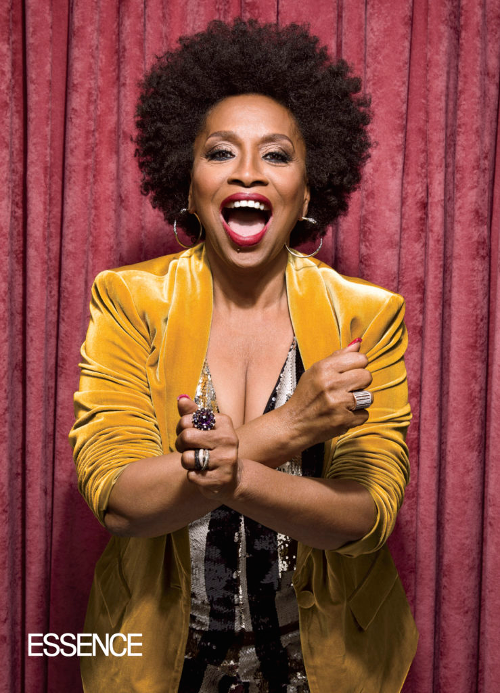 "I've got so much talent, it's crazy," she told the magazine, "but that was a gift. And I honored that gift. I entertain with my entire molecular structure and have been sustained in this business because I love what I do."
And we love what she does as well!
The four covers hit newsstands January 25.
The 2019 ESSENCE Black Women In Hollywood Awards goes down Thursday, February 21st at the Beverly Wilshire in Beverly Hills, CA.
Photos: Ian Maddox via ESSENCE