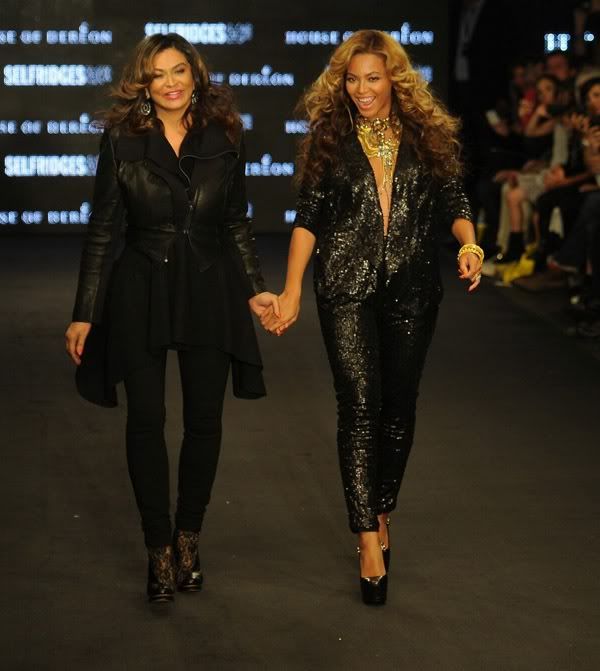 Beyonce Knowles and her stylish mom Tina are doing their part to keep President Obama in The White House as the pair are two of the celebs who have designed a fundraising re-election t-shirt for his 2012 campaign.  It's all a part of the Runway to Win campaign, which is a follow up to the Runway To Change 2008 campaign.  See the tee inside and find out which celebs sent Baby Blue Ivy Carter gifts......
Beyonce and Tina Knowles have launched a t-shirt for the fashion-inspired campaign Runway to Win, a part of President Barack Obama re-election bid.  The t-shirt has inspirational writings on it along with an American flag.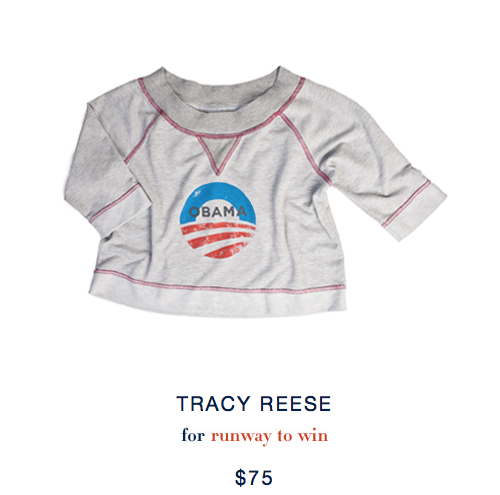 It's all part of a fundraising effort with several designers--including Tracey Reese, Tory Burch, Marc Jacobs, Rachel Roy, Jason Wu, Sean Combs, Thakoon, and plenty more.
It will retail for $45 (other designers' items are going for as much as $95) and every penny goes to Obama's re-election campaign. The sale will kick off on the President's official site on February 7.  Will you support?
Also......
Though she's only a few days old, Baby Blue Ivy Carter has already had a better birthday than you and I can imagine.  The New York Post is reporting that she's received gifts totaling $1.5 million! This includes a handmade solid gold horse from Japanese jeweler Ginza Tanaka ($600,000) price tag, a coach-like crib from Posh Tots ($20,000) and a $15,000 Swarovski crystal covered highchair. Oh, and a Cartier diamond dummy (likely to keep all her jewelry on) from an unnamed celeb.  Also, Oprah Winfrey sent over a load of books.   Reportedly, The Carters will be donating several of the items they received to a charity for young mothers.  Check the video above.
Meanwhile, Kelly Rowland reportedly gave Blue a Bob Marley onesie and a $5,200 Swarovski crystal baby bathtub. 
Must be nice!