Music superstar Rihanna teamed up with supernodel Kate Moss for a "V" magazine photoshoot where they both went topless. See the pics inside and see Cassie's photoshoot for "V" magazine as well.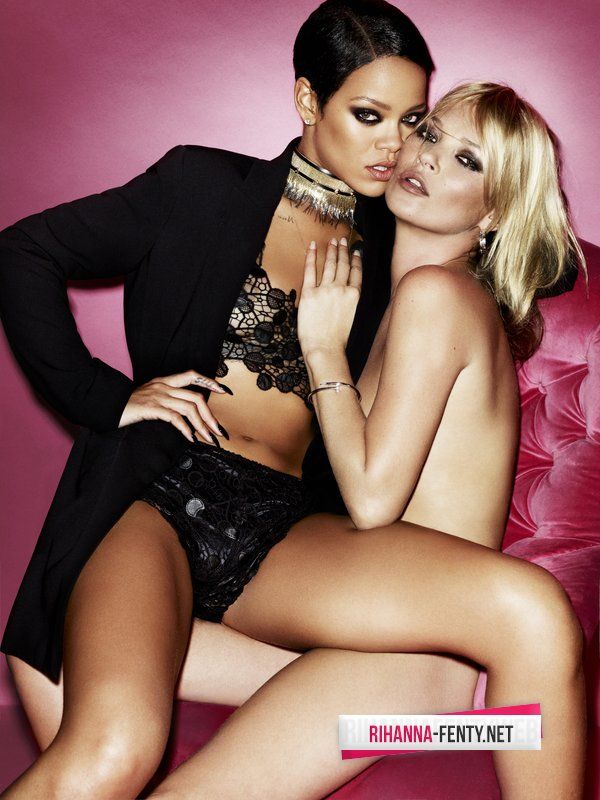 Rihanna, who covers the November issue of VOGUE, recent tweeted flicks from a photoshoot she did with supermodel Kate Moss (who has a few VOGUE covers of her own) for "V" magazine.    And the twosome sexed up their shoot with whips, lingerie & a little girl on girl action:
 Both chicks donned sexy and revealing black outfits while embracing one another and striking erotic poses in the flicks.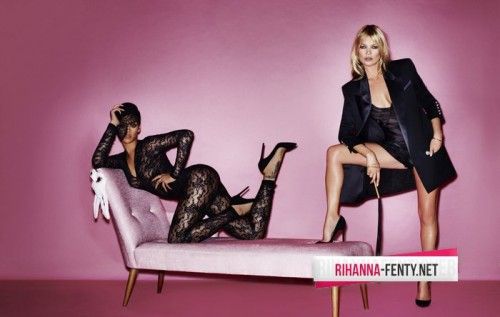 Rihanna, who performed at Victoria's Secret fashion show last night, proved that she could hold her won against some of the world's most beautiful women.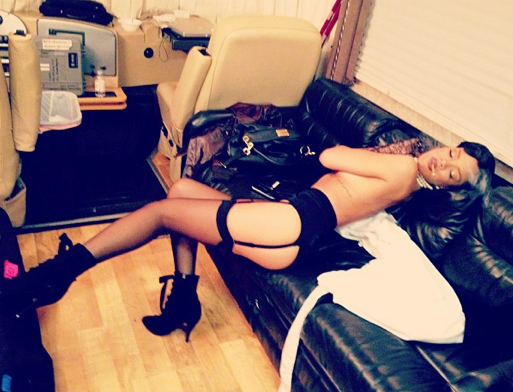 After the shoot, she laid across the sofa (and even made that look sexy)  tweeting, "And that's a wrizzap."
Fans of Rihanna can catch her on Facebook with Andy Cohen later today.  She tweeted, 

And she's performing on "SNL" this Saturday as Anne Hathaway hosts.
Also in "V" magazine.....
Cassie also posed for V magazine.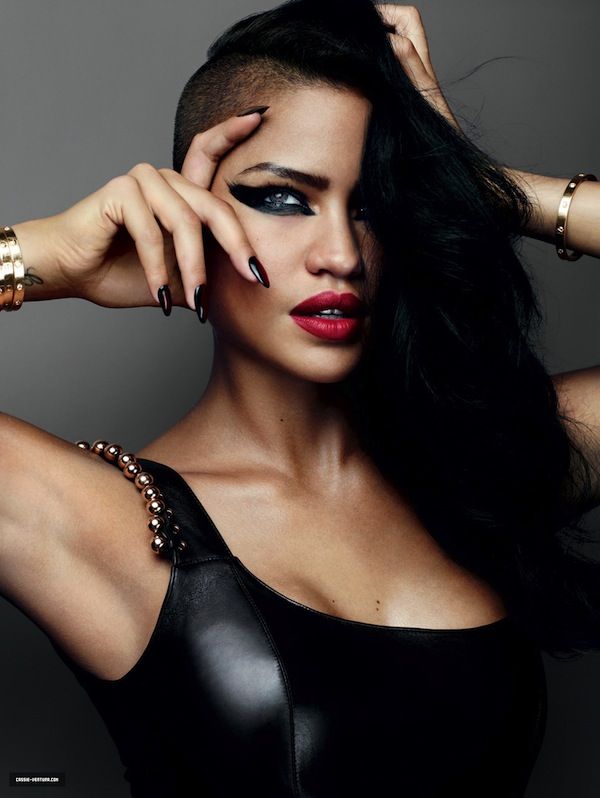 The singer/model chick showed off her trend-setting haircut and added a smoky eye for the pics.  And while she appears with Nicki Minaj on "The Boys" she's also working on her own music and Electro Love album...that she hopes will see the light of day.
Photos via V Mag/Rihanna-Fenty.net/Twitter/Cassie's fan site