Take the first look at Quvenzhané Wallis in her guest starring "black-ish" role, Tiffany Haddish's character Daisy in Secret Life of Pets 2, and see 21-year-old Anok Yai's BOMB ELLE magazine cover inside...
"black-ish" added another fresh face its roster, and now we get to see the first look at Quvenzhané Wallis in her new role.
The Oscar nominated actress nabbed a recurring role on the hit ABC comedy series where she will play Kyra, Dre's young cousin who comes to live with him and his family since her mother can no longer care for her.
She already looks like trouble for the Johnsons. Ha! 
The episode, titled "Waltz in A Minor," will introduce Q's character after she's taken in by Dre (Anthony Anderson) and his wife Bow (Tracee Ellis Ross). However, the couple has "different approaches to helping her adjust to suburban life," according to ABC via Entertainment Weekly.
We previously predicted Q's character was going to shake up the Johnson household. And we were right.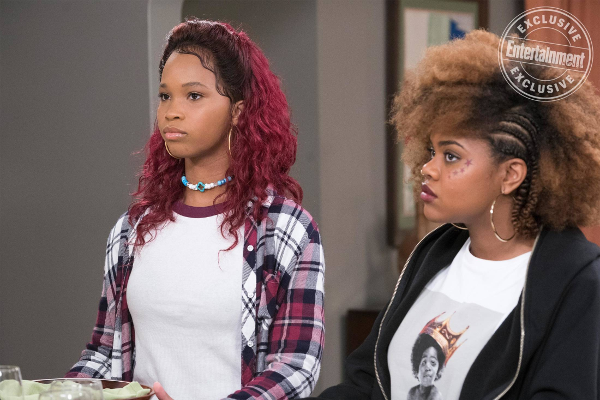 Meanwhile, Dre and Bow's twins Jack (Miles Brown) and Diane (Marsai Martin) do some social media snooping to try and get more information about her.
Oh...and get this...
Actress Jenifer Lewis shared a funny video with her "black-ish" co-star Tracee Ellis Ross amid rumors that they have been fighting on the set. It was reported the ladies were not getting along off-camera and that their alleged feud caused production to shut down earlier this week. Well, from the looks of the video, it appears everything's all good between them. Peep the clip above.
Q's episode is expected to air January 22nd at 9pm EST on ABC.
Coming to theaters...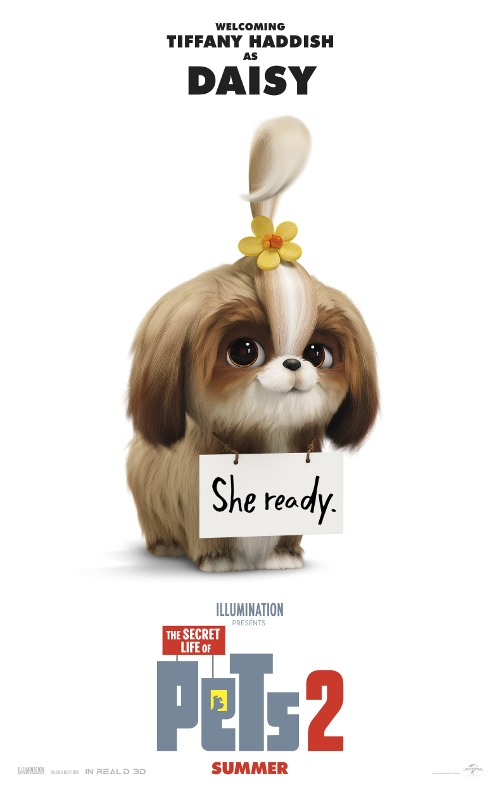 Tiffany Haddish joins forces with Kevin Hart again for a new movie. Except this time, they're playing animals.
The EMMY winner stars in Secret Life of Pets 2 as Daisy, a cute Shih Tzu looking for someone to step up and help her get one of her pet friends out of captivity. The kiddies are going to love it, and you will too. The first one was quite funny. Peep the new trailer below:
Secret Life of Pets 2 hit theaters this summer.
We've covered TV, movies...now on the magazine front...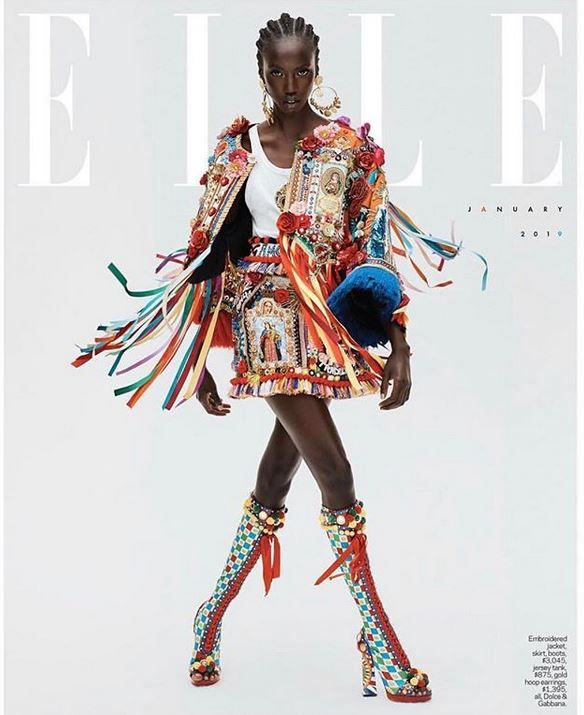 Social media is a powerful tool and its literally changing people's lives every moment. For the good and the bad. But, we have GOODT news.
21-year-old Anok Yai went from strolling through the yard during Howard University's Homecoming, to copping a model contract, and then covering ELLE magazine's January 2019 issue. In that order! The perfect fashion feat to kick off the New Year.
The former biochemistry student from New Hampshire's Plymouth State University was slaying all through HU's 2017 Homecoming festivities when photographer SUNK captured her beauty through his lens and put it up on his social media account. The image quickly went viral.
Next thing you know, the Sudanese-Egyptian college student, who is one of five children, was getting offers like crazy! She got booked for Prada's fall 2018 show, as well as its spring and pre-fall 2018 campaigns.
"My art professor told me I should withdraw, otherwise she'd fail me for all the absences," Yai dished to the magazine. "But, my chemistry professor encouraged me to pursue this, joking that it would be a far more lucrative path."
Of course, her parents - who fled from their native Sudan to the States to escape the civil war when Anok (who was born in Egypt) was about four - weren't thrilled about her putting he education on hold for modeling.
"You're telling me that someone wants to pay for your flight to L.A., pay for your hotel, and then pay you to take photos? It's a scam!" she said her father insisted.
Once they saw her image on a billboard, they came around, and Anok was able to fully embrace her new career path.
Chick is booked, busy, and securing that bag as well. She's a face of Estée Lauder and has modeled in several magazines since signing a contract with NEXT model management in NYC. She's already making history too. The YBF model became the second black woman to ever open a show for Prada, a feat only accomplished by none other than Naomi Campbell. YAS!
While the gorgeous melanated beauty is newbie in the fashion game, she's already using her platform to champion for more diverity in the fashion industry. She finds pride in persuading designers to allow her to walk the runway in cornrows or an afro. She also advocates for fashion teams to hire hairdressers trained in doing different hair textures. We stan a queen who advocates for us all!
Check out her full spread below:
Photos: ABC/ELLE