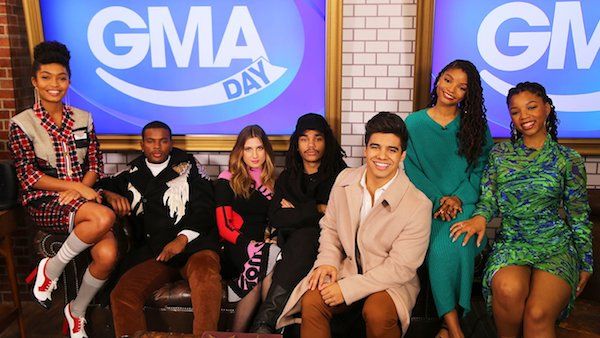 "Grown-ish" wants to help pay off some of your student loan debt to celebrate the show's 2nd season premiere. Ugh, as if we needed another reason to secretly obsess over this show.  Plus find out the best advice Beyonce gave singers Chloe x Halle inside...
If you went to college and took out student loans, you know trying to pay them back can be a huge burden.  And that can be the case especially if you haven't nabbed the dream job you went to school for in the first place.
Welp, "Grown-ish" is about to come thru with a bag.
Freeform has teamed up with scholarship app, Scholly, for a program that will help pay off up to...wait for it...$125,000 in student loan debt. Woot! The program was created to celebrate the 2nd season of the hit Freeform series.
Oh, and get this. Current students AND graduates with outstanding loan balances can apply, which makes it even better. First round submissions and additional information about the program can be found here or via the Scholly app.
The winners will be announced at the 2019 Freeform Summit. Get those submissions in!
Today...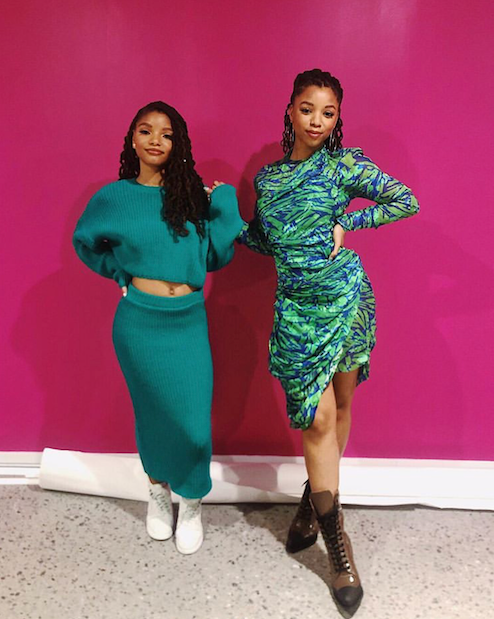 The "Grown-ish" cast - including Yara Shahidi, Chloe x Halle, Trevor Jackson, Luka Sabbat, Emily Arlook, and Jordan Buhat - stopped by "GMA Day" in NYC as they continue on the promo trail for Season 2.
If you haven't heard, "Grown-ish" stars/singer Chloe x Halle were nominated for TWO Grammy Awards this year. The singing sisters described how they felt the exact moment they found out and how the cast stepped in to comfort them the night before the Grammy Awards were announced.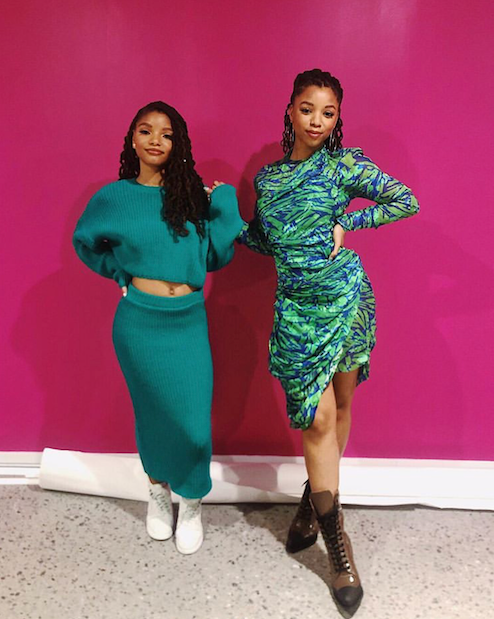 The ladies also dished on the best advice Beyonce (who discovered them) ever gave them.
Peep the clip below:
"Let the world catch up to you and don't dumb yourself down for the world," Grammy nominees and @grownish cast members @chloexhalle share the best piece of advice they received from @Beyonce. #GMADayhttps://t.co/G4PdrKdY6wpic.twitter.com/QxgjRtC8Rg

— Good Morning America (@GMA) January 2, 2019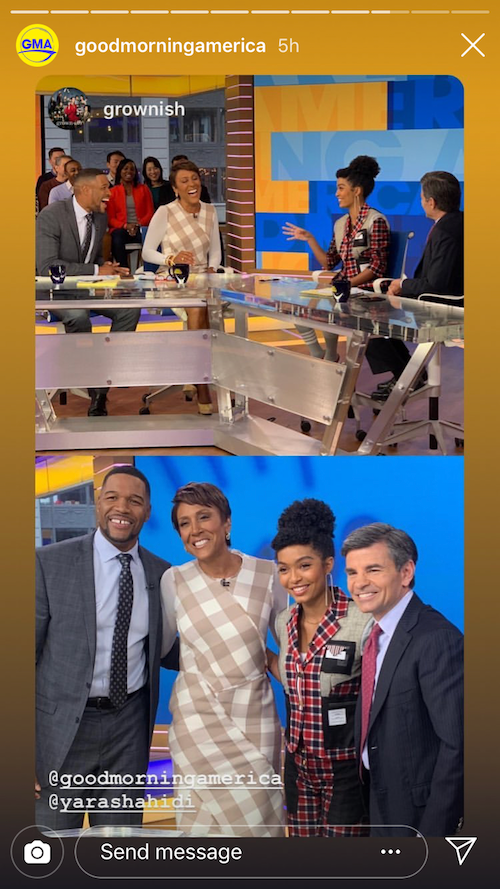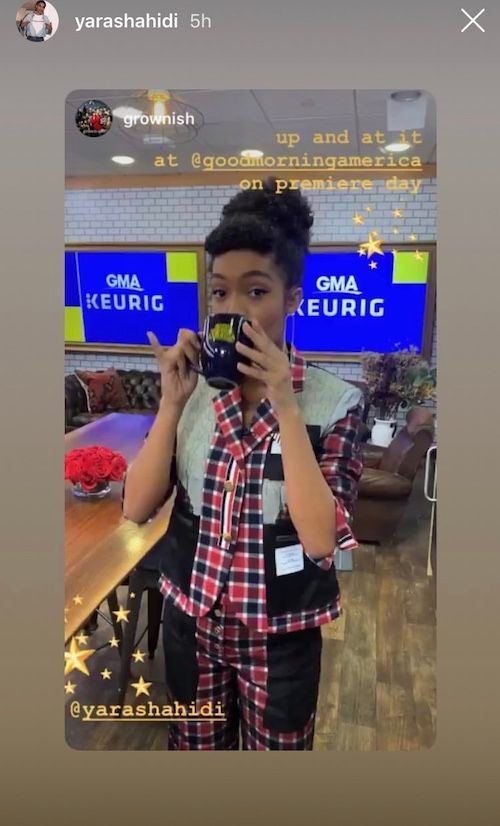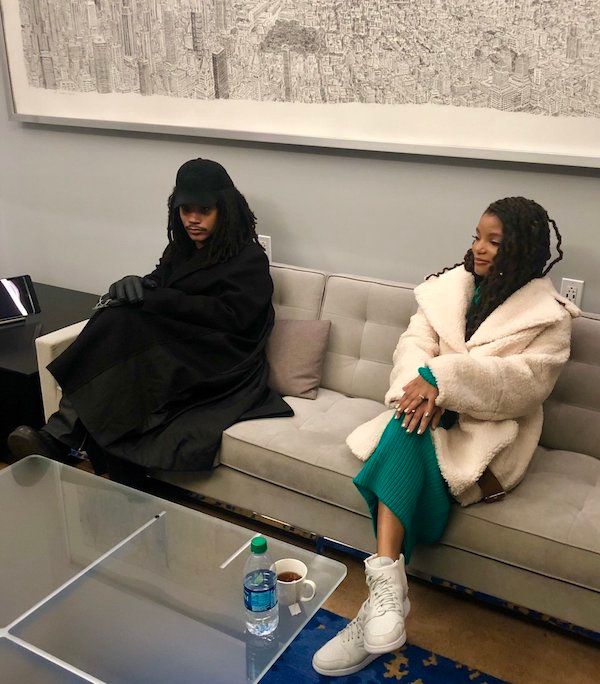 They also played "Old-ish or Young-ish," a fun word game:
Old-ish or Young-ish?
The word "Lit"
Dad sneakers
The "Shoot Dance"
Instagramming your food

What's your take?@grownish#GMADayhttps://t.co/G4PdrKdY6wpic.twitter.com/6qhubE9CaC

— Good Morning America (@GMA) January 2, 2019
As they continue making their rounds in the Big Apple: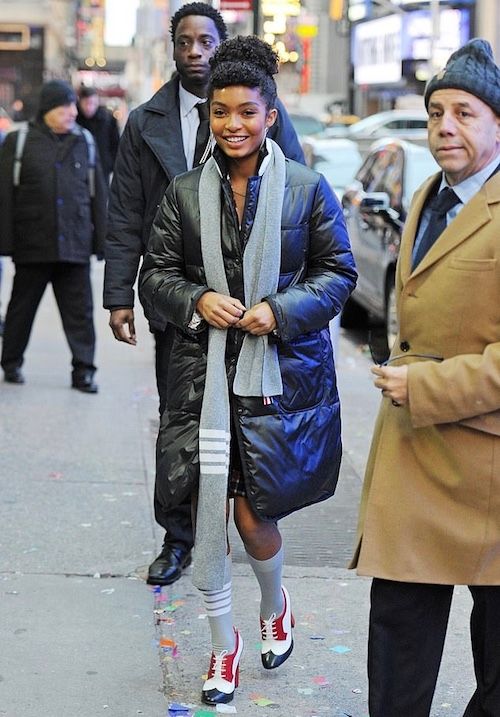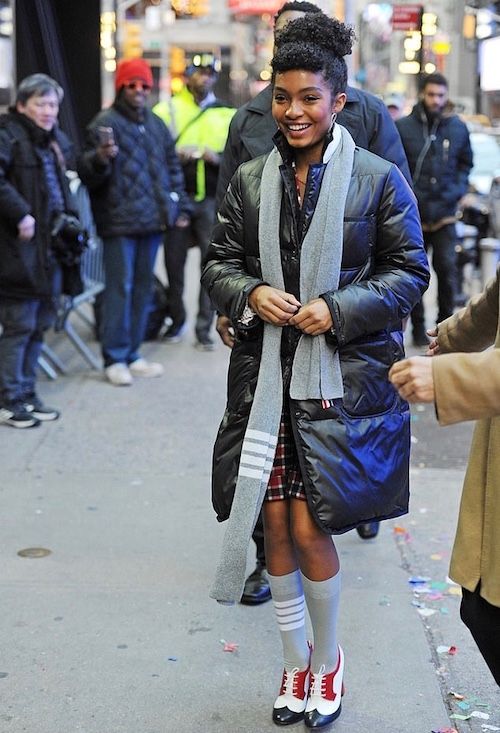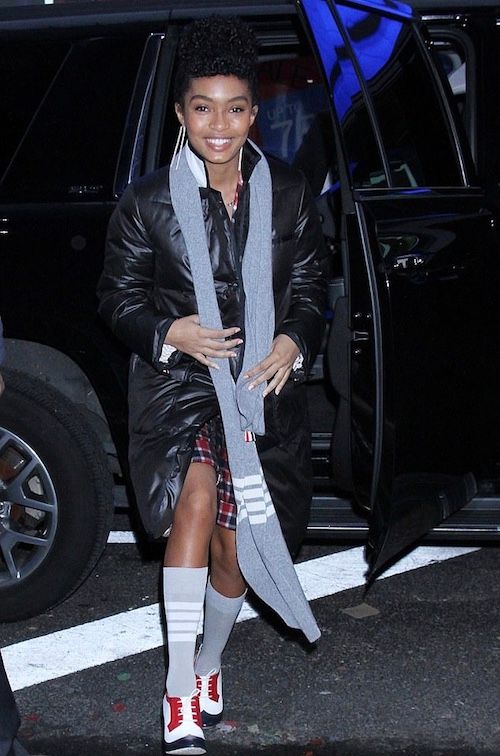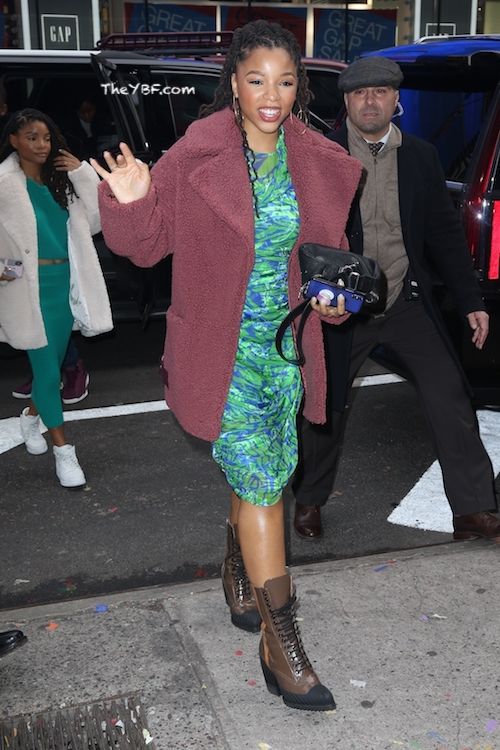 The "Grown-ish" cast visited the Empire State Building to kick-off their sophomore season: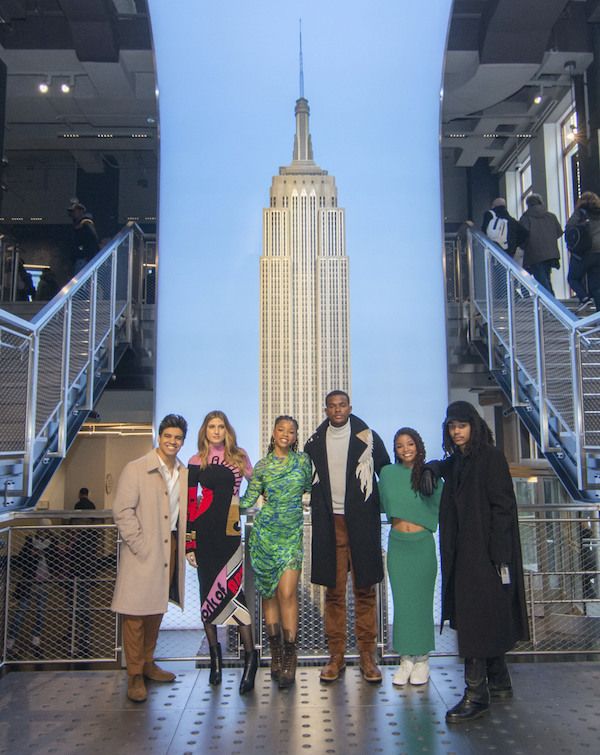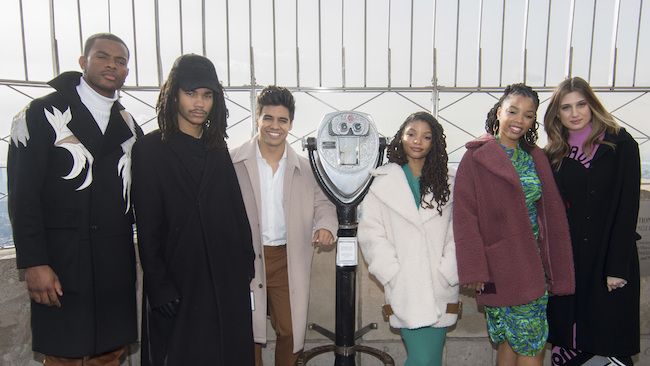 The new season premieres tonight at 8pm EST on Freeform. Let's get it!
Photos: Splash/ABC News PR/Chloe x Halle's Twitter/Empire State Realty Trust