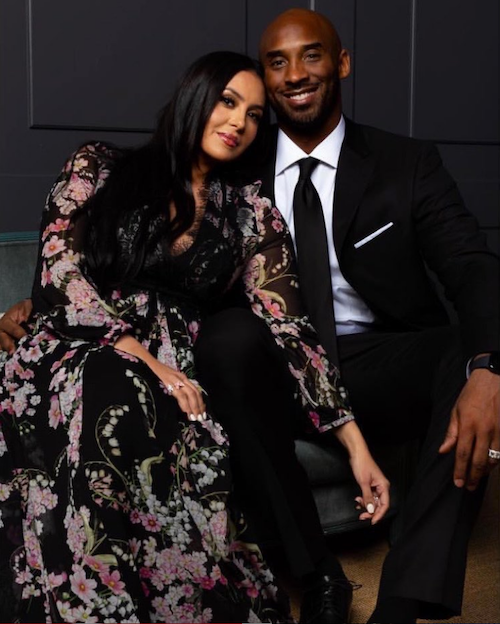 Girls, girls and more girls!  Kobe Bryant may have thought he was outnumbered before, now ish just got extra real.
It's another Baby Mamba for retired NBA baller Kobe Bryant & wife Vanessa!  Clearly the Black Mamba's free time from not practicing/playing/studying in the league this season was put to good use.  The Bryants are expecting another baby girl - their fourth!
The twosome put up semi-matching posts on New Year's Day to tell everybody the news:
The newest baby Mamba will join big sisters Natalia (15), Gianna (12) and Bianka (2).
Kobe is out here aging like fine (AF) wine, so we can't even blame Vanessa for keeping that baby factory open with a big ol' sign saying Come In.  Yes ma'am!
The party of almost 6 snapped and posted a family photo for the Holiday season right before the big baby anouncement, and had baby Bianka blocking Vanessa's tummy:
We're not sure if 40-year-old Kobe's going to keep trying for a boy, but you know what they say about fellas who make nothing but little princesses...
Congrats again to the Bryants!
Photos: Instagram