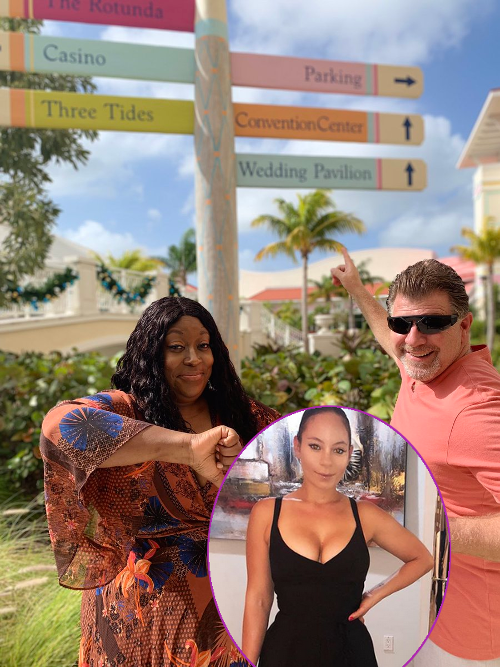 Aja Meyoter - Dwyane Wade's son's mother - posted something on Instagram that had folks dragging her for shading Gabrielle Union. Get her explanation, plus peep pics of Loni Love and her boo James Welsh on BAEcay in the Bahamas inside...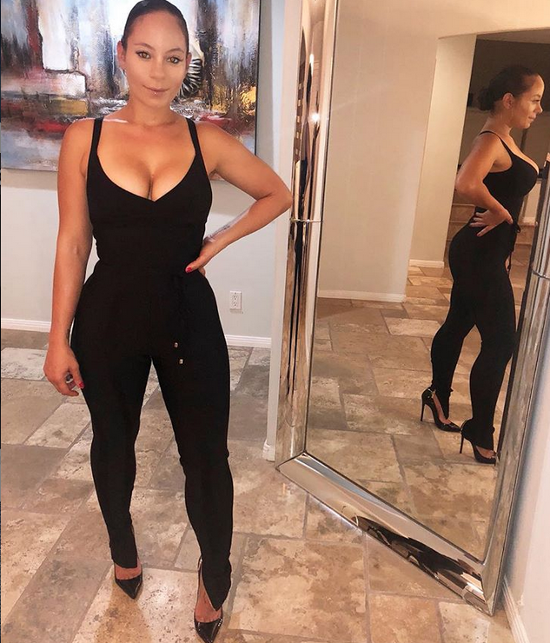 Since the arrival of Kaavia James Wade, Gabrielle Union and her hubby Dwyane Wade have been gushing over their baby girl nonstop in the cutest way possible.
Well, D. Wade's son's mother, Aja Metoyer, decided to show love to her son Xavier Wade (whom she shares with D. Wade) on social media:
Folks quickly assumed Aja was shading Gabby with the C-section scar meme being that Gabby had her daughter via surrogate. Her comments were flooded with backlash, mostly with folks telling Aja how shady it was for her to post the meme. Their son is 5 years old, and she oddly didn't mention her other child in the caption.
However, Aja claims she wasn't being shady at all and it's Y'ALLS fault for being so "negative" and "evil hearted". Check it:
So there you have it. The former "Basketball Wives" star does have a history of being high key messy.
Do you all think Aja was being shady when she posted the meme, or nah?
In relationship news...
"The Real" co-host Loni Love is out in the Bahamas living her best life with her boyfriend James Welsh. The lovebirds jetted off to the island right before we ring in 2019. No, they aren't getting married ... at least not yet.
"First day in Bahamas... no wedding!!! #itsbetterinthebahamas #bahamoment," Loni captioned.
Last Sunday in 2018.. time to be thankful and reflect on my blessings ...and prayers for 2019.. #itsbetterinthebahamaspic.twitter.com/jFAT4kQn9M

— Loni Love (@LoniLove) December 30, 2018
The couple has been having a ball on the island together:
When you are in #TheBahamas and @Jameswelshactor starts his #UncleJamesdancepic.twitter.com/YfjENQJWux

— Loni Love (@LoniLove) December 31, 2018
Get it, James! Ha!
These two must be getting serious. They've spent Thanksgiving and Christmas together. Now, they're going to bring in the New Year together. We're happy that Loni has found love because Lord knows it's damn near impossible out here in these dating streets.
Before 2018 is officially over, Loni reflected on some of her best moments on "The Real" this year. Check it below:
I don't take it for granted that I'm a cohost of a talk show..it is a platform I try to use to entertain, inform & inspire. Thxs cast & crew but most of all the hard working producers that put up with me, fight with me, & encourage me to give the viewers the best show possible! pic.twitter.com/AiyrDyfzTY

— Loni Love (@LoniLove) December 31, 2018
Photos: Aja's IG/Loni's IG