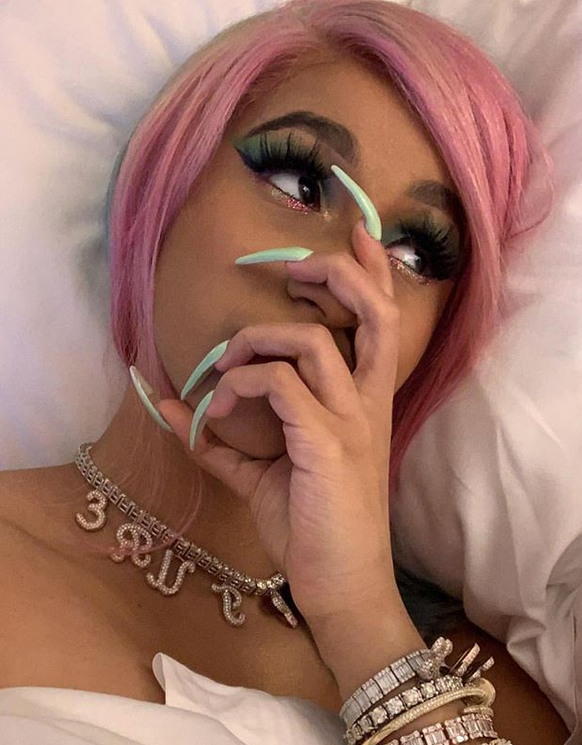 Cardi B has been having loads of fun overseas up until this morning when all hell broke loose at an Australian airport. The rapper's publicist Patience Foster popped off on a shady Australian "fan" and it was caught on tape. See the clips, plus Bardi's response inside...
Before 2018 wraps up, Cardi B has been making international moves, hitting the stage at festivals in Puerto Rico, Dominican Republic, Hawaii, and Australia.
Before she hit the stage at the Orgin Fields Festival in Australia today, the "Be Careful" rapper got caught up in some drama soon as she stepped foot in the airport. As Cardi and her crew made their way through the airport, a fan requested to take a picture with her. Hiding under a yellow and black blanket over her head, Kulture's mom declined and that's when ish went left. After Bardi curved the woman's picture request, the white Australian "fan" responded, "no wonder your husband left you."
Chile.....
Before the woman could finish her sentence, Cardi's publicist, Patience Foster, went into attack mode and lashed out on the woman for commenting on Cardi's marital issues with her estranged husband Offset.
Patience said, "B*tch, I'll smack the sh*t out of you. Don't ever come out your mouth about her mother f*cking husband. Watch your mouth." Whoa!
Check it:
Some might call Patience's reaction unprofessional, but not Cardi. She's defending her publicist's actions.
In an Instagram video (that has been deleted), the five-time Grammy nominated rapper said:
"Let me tell y'all something about my publicist. Y'all love saying, 'Oh she's ghetto, she's this.' My publicist is for me," she explained. "My publicist is a publicist that do things my way and fits my personality. You know, when I first started, your faves — their publicist, they didn't want to take me as a client. And she was working in one of the biggest publicists [public relations] company — and you know what they told her? 'Don't take her, she's a reality star. Nobody's gonna take her serious.' And she still work with me, got me my first magazine cover, changed my image. Not only is she my publicist, she's my friend"
The "I Like It" rapper went on to say Patience should have spit in the woman's face for disrespecting her:
"Matter fact, I am mad at Patience. Wanna know why I'm mad at Patience? Because she should have spit in that f*cking lady's face. That's why. So don't tell me about my b*tch. That's my b*tch. She's been doing a great f*cking job and I thank her every single f*cking day. Thank you."
Peep the clip below:
Sheesh.
After receiving backlash from the video, Patience hopped on social media to defend herself: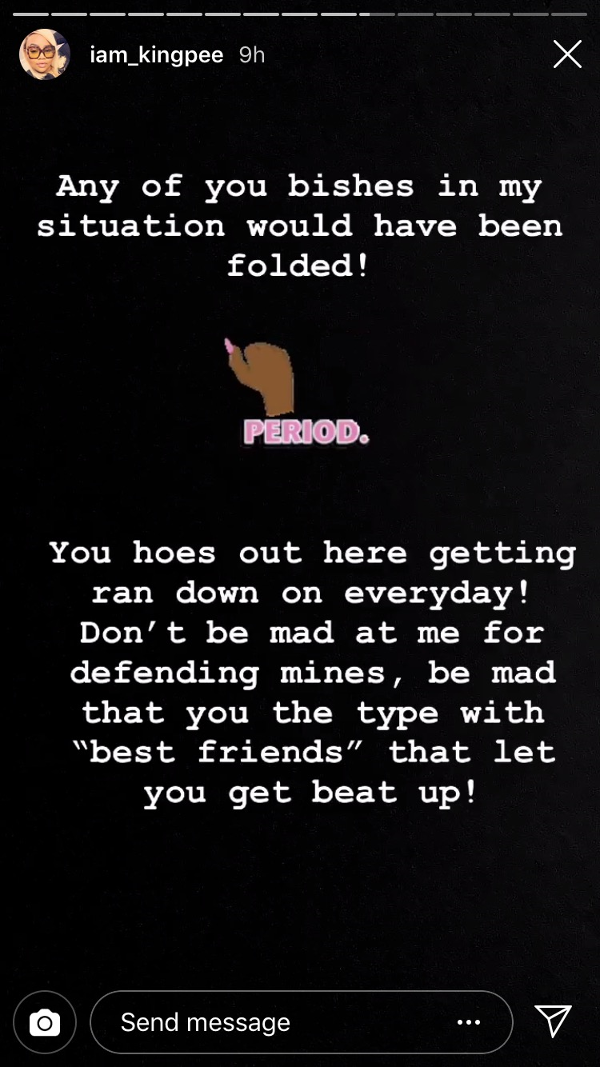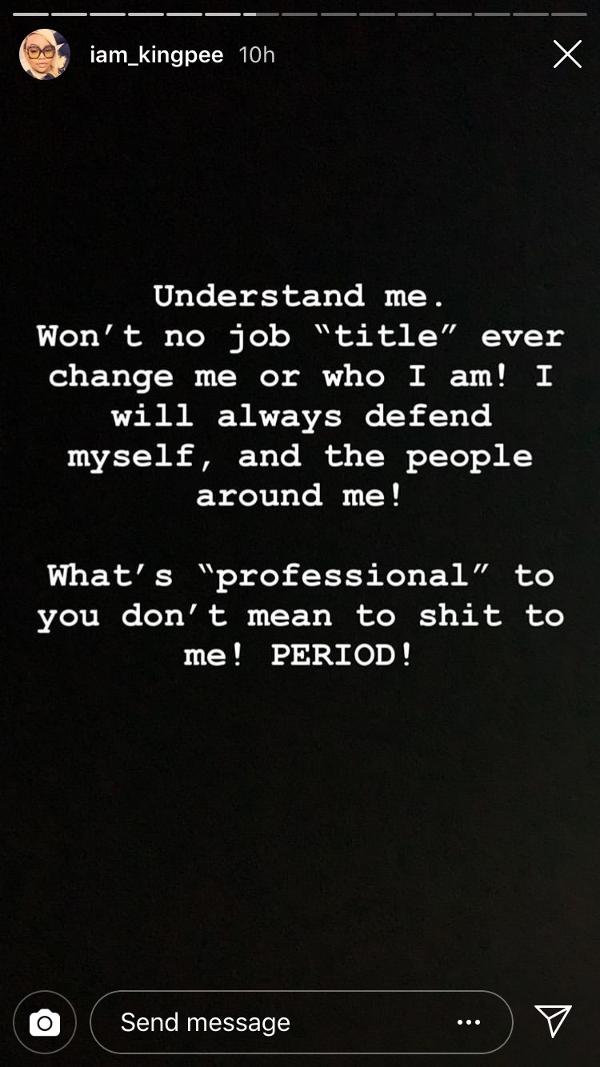 Bloop.
Bardi also posted up some clips (from her Instagram Live) about why she's never going to change (no matter how much fame she gets) and how celebs always come up to her and tell her that they wish they could be as outspoken as her:
In another clip taken from her Instagram Live video, the 26-year-old mom opened up about how she experienced racism from the paprazzi when she landed in Australia:
Cardi B addressed the incident and talked about a remark made by a paparazzo ("You're in Australia, it's our rules not yours buddy") that "didn't sit well" with her in an Instagram live. pic.twitter.com/AEEHPt77d0

— Pop Crave (@PopCraveNet) December 30, 2018
Word to the wise, don't come for Cardi B. - her team is TTG (Trained To Go). Periodt.
Outside of the drama, Cardi still rocked the stage for her Aussie fans: 
Photos: Cardi's IG