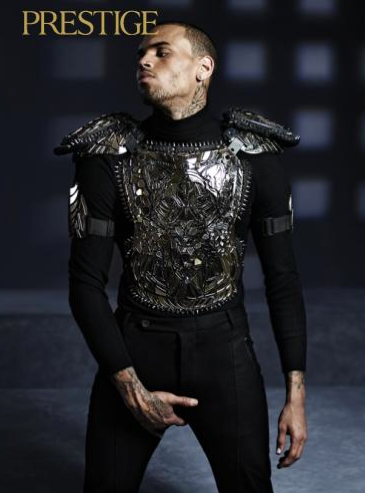 Pop star Chris Brown granted a rare interview to PRESTIGE HONG KONG where he talked about his desire to be the Steven Spielberg of music videos, expanding his artisty in different directions and his idols Michael Jackson and Gene Kelly.  See the highlights and crotch-grabbing pics inside.....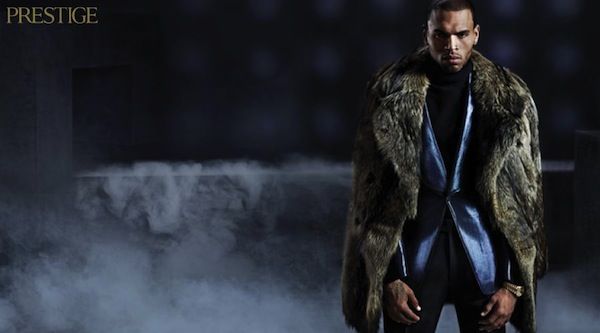 After the public fiasco of his GMA interview, Chris Brown's reps smartly banned him from doing big interviews, as he doesn't always put his best foot forward.  But now that he's achieved greater success with Fortune, F.A.M.E., and his Dum English artwork, a more mature Chris sat for a rare hour-long chat with international lifestyle magazine PRESTIGE HONG KONG where he reflected on his life and his art. And they ixnayed the Rihanna/Karrueche talk.  Here are the highlights:
What do you want the world to know about who you are and what you stand for?


As a 23-year-old young entertainer, I want the world to see my art and hopefully be inspired by it, promote positivity with what I do now – with painting, with fashion, with directing, with creativity as far as videos and cinema. I want to have people admire that and hopefully have people follow in my footsteps. 

Turning to your music: your range is amazing. So many different genres. That's kind of been your MO from the beginning, right?

Definitely with Fortune that's the direction I wanted to go, but even with the F.A.M.E. album. What I wanted to do was not set the bar with a certain kind of style. I didn't want people to say. "He's just R&B." Yes, I will sing an R&B song. But then I'll do a pop song, then I'll do a song with a country kind of feel, a reggae feel. I always want to be eclectic with my music. I don't think music has a race. I think music has a soul and it's just a feeling. What evokes the set of emotions from you is what I try to bring out...whatever flows, whatever I feel, I just write.

Whether they're fun or super serious, the videos for Fortune are all mesmerising. How involved do you get in the developing the stories and visuals, and the production?

With the comedy videos like "Till I Die" – which I did with Wiz Khalifa and Big Sean – it was like, cool. Let's have fun with it. Make a crazy video. Being able to direct by myself and have full creative focus and being able to know the cameras – that was the easiest part. The vision is the hard part. Whenever you're sleeping, you have that dream or that nightmare and that's your video. That's how I kind of interpret it. Or whatever I see when I hear the music, whatever vision I see, I put it right onto paper and put it out on the video. Like the video for "Don't Judge Me" – it was me going into a spaceship. Not to be arrogant when I say it, but I want to be the Steven Spielberg of music videos, to be innovative and young, not to put a bar on it just because of budgetary issues or certain capabilities.

All of them are like mini movies. The music and dance are great, but they also tell a story.

Back in the day, what inspired me as a teenager growing up was Fred Astaire, James Brown, Michael Jackson. Not their personal life or what they do when they go home, but the movies they made that took you to a land they made up when you saw them. Gene Kelly, too. A lot of different people. And a crazy, crazy amount of Broadway-like theatre stuff. When you can incorporate that, it intrigues the mind, lets you focus in on another place like when you watch a movie. It takes you somewhere where it's not real life. That's what I focus on in all my videos, why they're like mini movies.

Tell me about your painting.

I've been painting secretly since I was a kid. A lot of people didn't know that it was my hobby. I focused on doing the bad stuff at first with graffiti and vandalising as a kid. But as you get older, you start studying art books and sketchbooks in the libraries. I started getting better, like maybe three or four years ago. I met Ron English and Kid Zoom [Ian Strange] and they were just teaching me different techniques for painting. So my art started growing and I started doing it on my own. I finally got people to recognise it and I did a couple of art galleries – one in LA and one in New York – and I sold four out of my seven paintings. You know, I'm new. But my feet are in the water and that's all it takes. I don't think I want to conquer painting. It's just something I love to do.

Acting is something else you do well. Was that something you discovered later in life?

Acting is just something that comes natural. I used to look in the mirror all the time, make funny faces, trying get my face right. Looking at Jim Carrey, looking at a lot of different movies. The key is that you pick up what you see all the time. That's kind of where I got my Michael Jackson inspiration, my charisma. I did a couple of acting lessons, but when it comes down to it, I learned more from the actors on set, their energy and timing.
Read the full interview here.  More fashion-worhty pics from the issue below: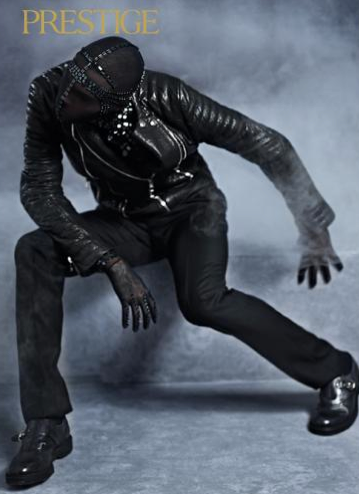 JACKET: BALMAIN; HOOD AND SHIRT: MICHAEL CINCO; TROUSERS: DOLCE & GABBANA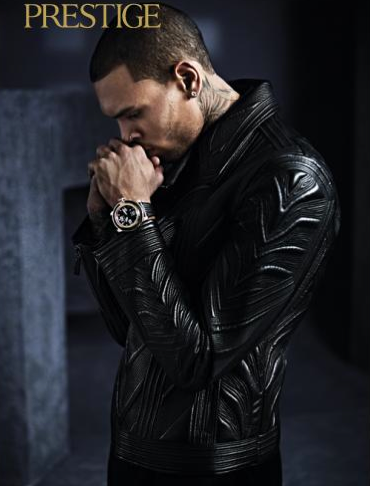 JACKET AND TROUSERS: ROBERTO CAVALLI; WATCH: GLAM ROCK
JACKET AND TURTLENECK: PRADA; HAT AND GLOVES: EMPORIO ARMANI; SHOES: MEZLAN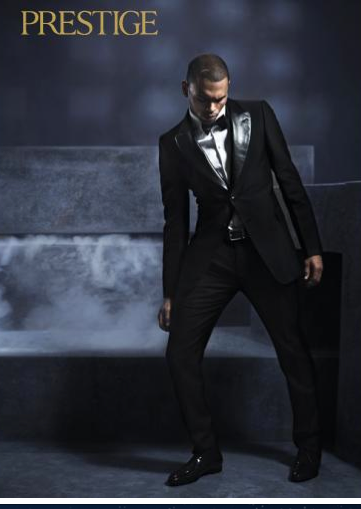 SUIT: SAINT LAURENT PARIS; SHIRT, SHOES AND BELT: GIORGIO ARMANI;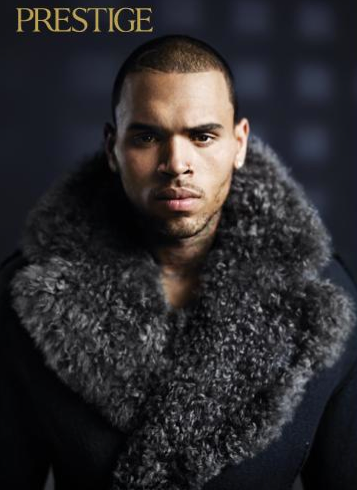 COAT: LANVIN
Nice!
Photog: GIULIANO BEKOR