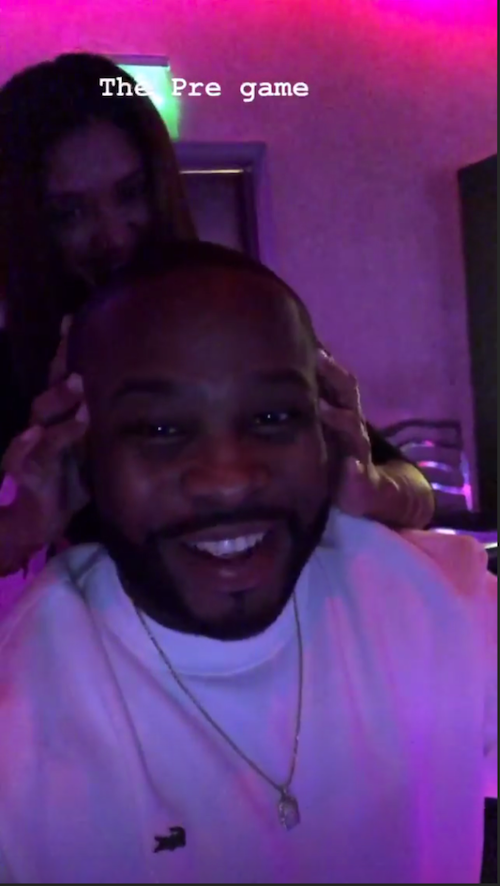 There's already drama and an alleged love triangle amongst B2K's Omarion, his children's mother Apryl Jones and O's bandmate Fizz. Now, their other Millennium Tour tourmate Pleasure P of Pretty Ricky went and copped a DUI on his birthday while allegedly driving recklessly at 100mph. Pleasure's now responding.
Pleasure P., aka Marcus Ramone Cooper, turned 34 yesterday, so to turn up, he partied HARD at a club (or two). After documenting the shenanigans on his InstaStory, TMZ reports he copped a DUI. And he blew a .176 before his arrest:
Pleasure P, who turned 34, was busted in Miami Friday morning and booked for DUI, driving with a suspended license, reckless driving and resisting an officer. Pleasure P -- who left the group in 2007 for a solo career -- was released after posting bail.
He posted a pre-birthday video thanking his fans for the b-day wishes.  And it was clear this night was gonna be one for the books.  (See what we did there?)
But, the update to the story is the real gag.  His phone call requesst: Shaq.  Yes, Shaquille O'Neal.  And Flo Rida.  We assume he was still lit. Or maybe they're besties on the low.  Who even knows.
According to the police report -- obtained by TMZ -- PP was spotted weaving in and out of traffic in an SUV at a speed estimated to be over 100 MPH. Cops say they pulled him over and ordered PP out of the vehicle and cuffed him ... he then stated his name was Pleasure P from Pretty Ricky.

Cops say PP reeked like booze, and it was so bad, they had to roll down the windows of the police car to air it out. The report says the singer was given a breath test once back at the station -- where he blew a .176 and then a .175 -- more than twice the legal limit. 
And, get this -- cops say while he was getting booked, PP asked to call Shaq and the rapper Flo Rida -- a request that was denied.

So, what did he do once he got out and got his phone (and we guess his car) back? Post a video...from a car...making light of the situation. He basically says,"But I wasn't driving reckless though."
We guess having a blood alcohol level of twice the legal limit wasn't a huge deal to him, but you better not attack his driving skills:
Somebody tell the powers that be to protect this Millennium Tour at all costs.
Photo: Instagram