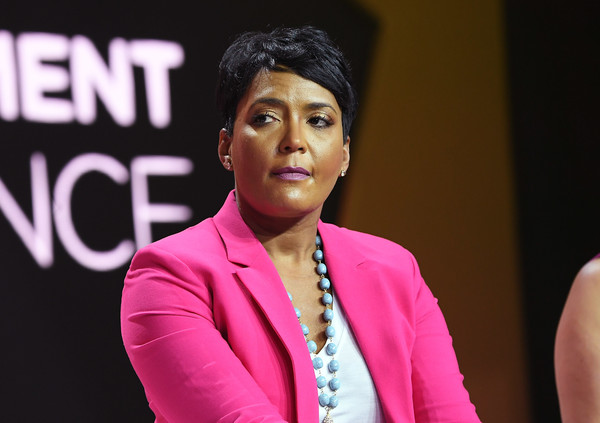 Atlanta Mayor Keisha Lance Bottoms got Twitter happy, sharing pictures of her Thanksgiving dinner. However, her macaroni and cheese got way more attention that she anticipated. More inside...
Atlanta Mayor Keisha Lance Bottoms was excited about sharing pictures of her the big feast she was cooking for Christmas Day. However, her excitement over her cooked food def didn't get the feedback she expected. Her food photoshoot started off like everybody else's. She posted pictures of some bomb looking cakes and pies, a well seasoned leg of lamb, a hearty Jambalaya, and roasted veggies.
Everything was all good until she posted this ish: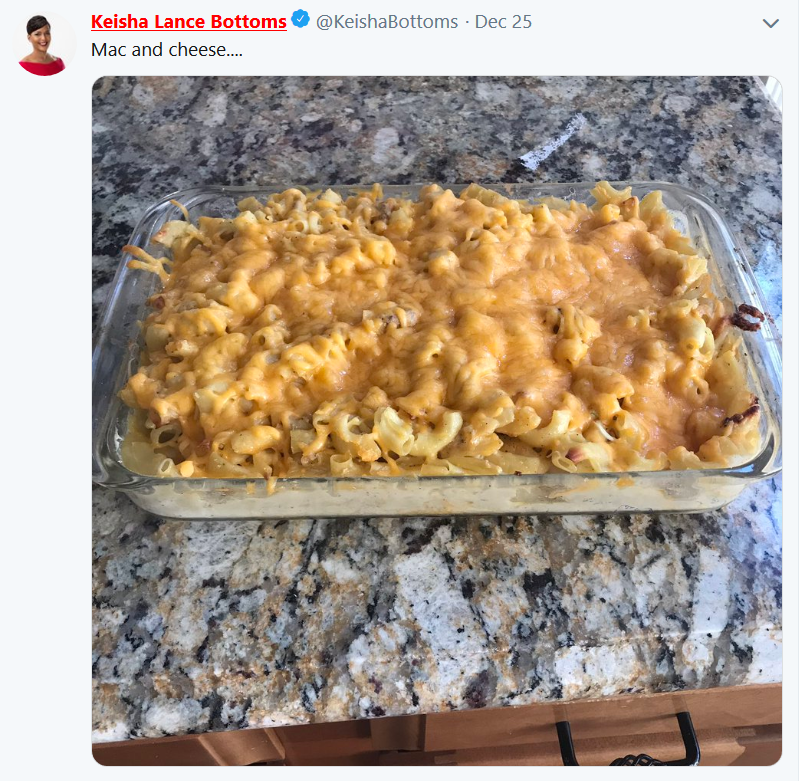 Impeachment papers could be heard being drawn up in the background.  How does ATL have a black mayor named Keisha...with this mac and cheese?
As SOON as Black Twitter saw this "dry" dish of macaroni and cheese, all hell broke loose.
This picture dried out my contact lens

— Me (@BaddieLambily) December 25, 2018
Beautiful Gowns

— A. Marie (@Chocolategirl08) December 25, 2018
Cabinets... beautiful cabinets... pic.twitter.com/rbe4kmPy40

— For Wakanda?! No question! (@lbrass3) December 25, 2018
— Julius J., MBA (@juliuscjohnson) December 25, 2018
The cheese sauce is missing. You can't just put shredded cheese on it and think it's mac and cheese.

— Tami Love (@ChronicTami) December 26, 2018
She was better off making Kraft in the Microwave.

— Manny May (@Icountfor6shots) December 25, 2018
Well, Keisha heard y'all clowning her mac & cheese and responded. She said it is NOT dry, despite how it appears: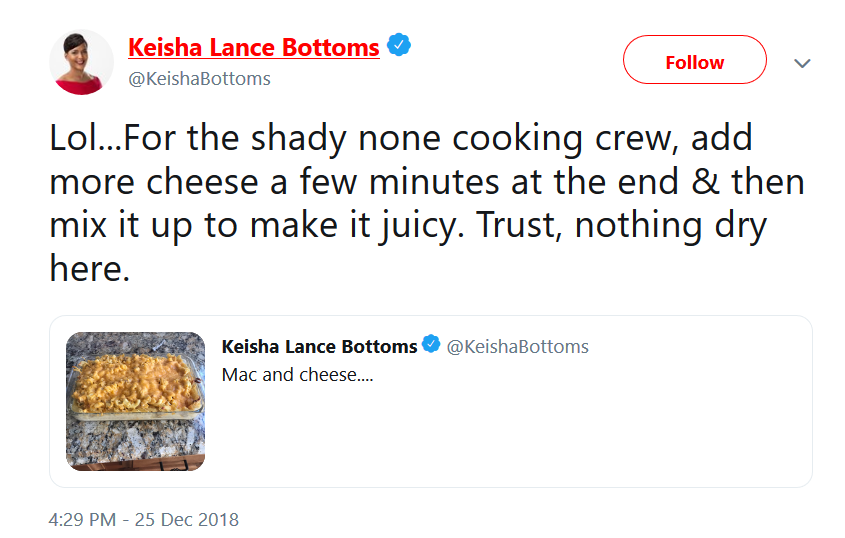 Keisha's family sure got a kick out of the "backlash":

Mama said, "When I saw it I said Who made this?? And I been around here bragging that you got all of my Mama's recipes." pic.twitter.com/jZLDfLggsl

— Keisha Lance Bottoms (@KeishaBottoms) December 26, 2018
Ha!
Radio personality Ryan Cameron joined in on the shady responses:

And so did Stouffer's:
ZERO CHILL! LOL!
Photos: Getty