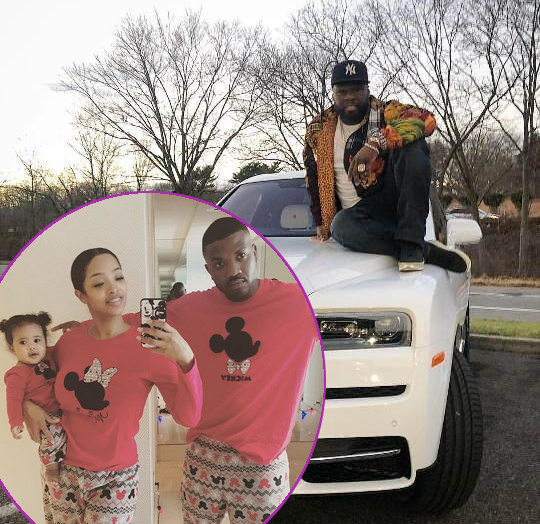 Cars for Christmas? Yes, please! Go inside to see the red Ferrari Ray J gifted his baby girl Melody Norwood, the two luxury rides 50 Cent gifted himself, and the Tesla Travis Scott bought for his manager David Stromberg...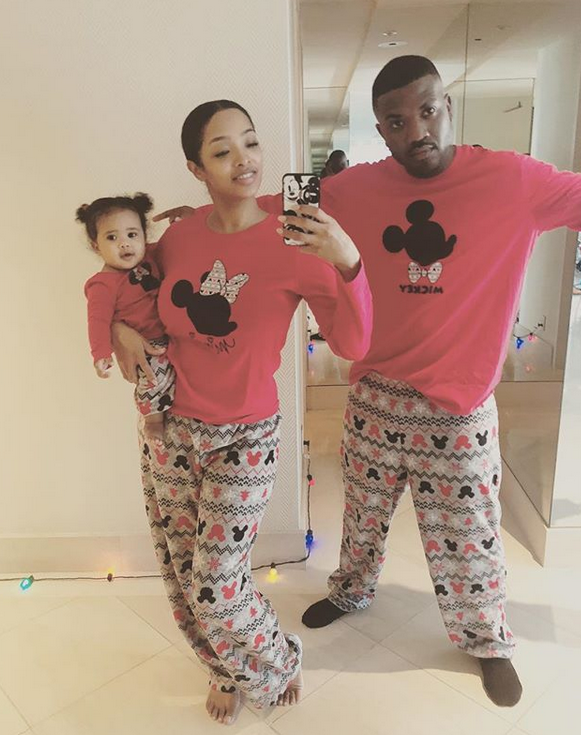 It's baby Melody Norwood's first Christmas! 
Ray J and Princess Love have been gushing over their adorable baby girl, Melody Norwood, since she made her entrance into the world. So, y'all know they went all out for baby Melody's first Christmas.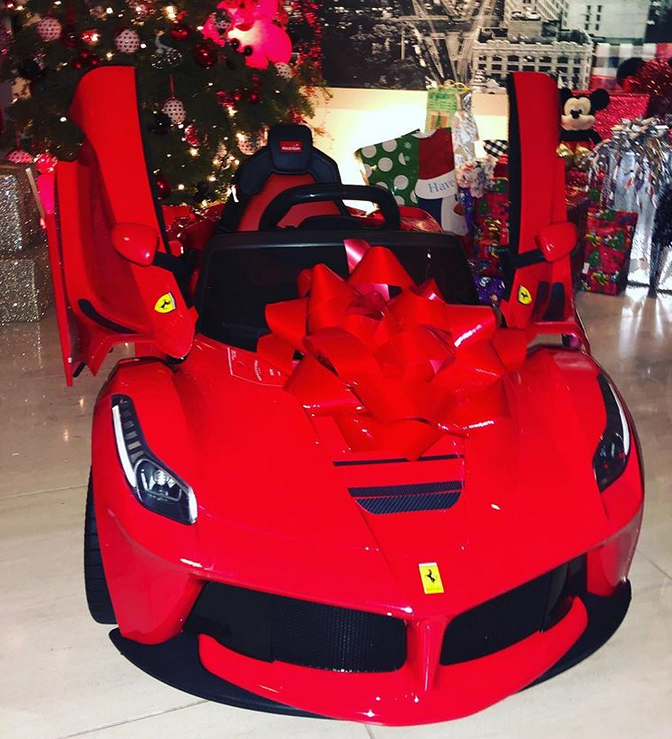 Daddy Ray J copped his 7-month-old baby girl a red miniature Ferrari with vertical doors, topped with a big red bow. Baby girl can't even walk yet, but soon as she can, we know she's going to have a ball in her new foreign whip.
Baby Mel also received a fancy red stroller to push her dolls around in when she gets older:
Of course.
The Norwoods had loads of fun on Christmas, and Melody gave us all the baby feels:
So adorbs!
More cars came for celebs this Christmas SZN...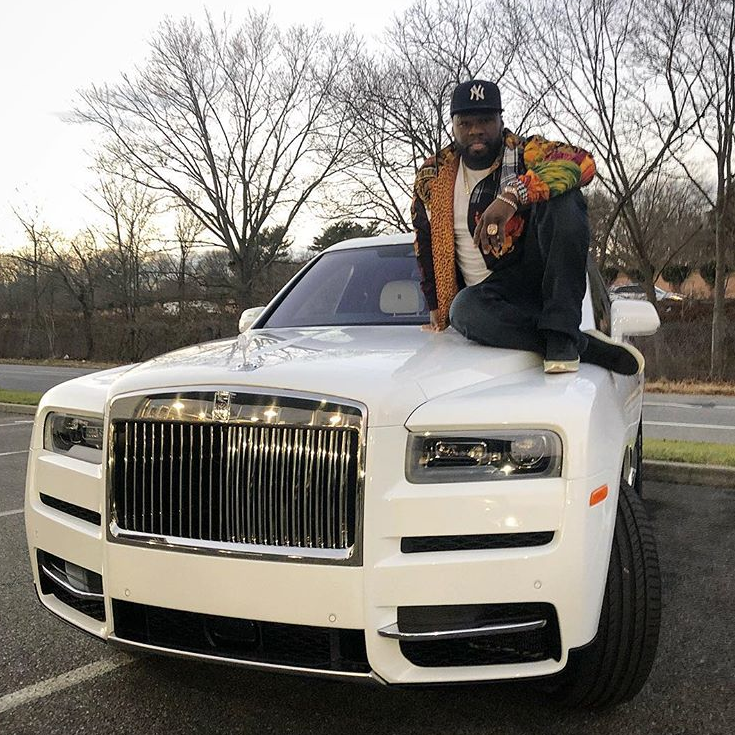 50 Cent created his own holiday cheer by buying himself not one, but two brand new luxury rides.
"Power" had another great season and he has some new projects coming down the line, including that BMF series for STARZ. To celebrate, he paid $440,000+ in cash for a brand new Rolls Royce as a Christmas gift to himself.
"If I like it I'm getting it, if you don't like it don't watch. Positive Vibes #lecheminduroi #bellator," he captioned a picture of himself sitting on the white new whip. He also posted (and deleted) the receipt to his new ride: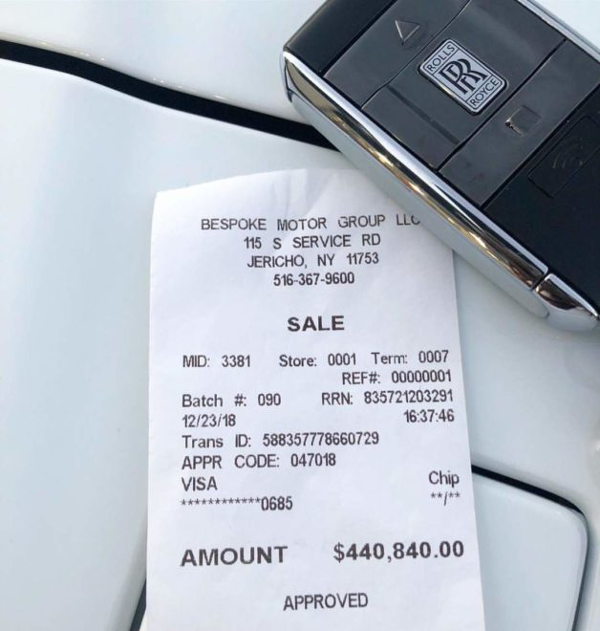 Oh.  Ef a car note, we guess.
Adding to his car collection, Fif copped a yellow Lamborghini Aventador as well.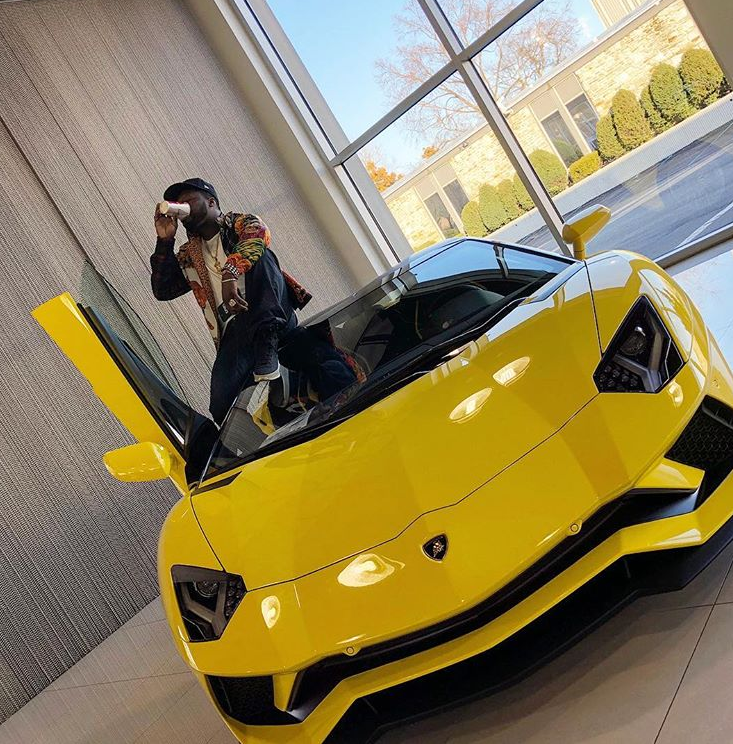 "Lemonade drip on these hoe's. Lol #lecheminduroi #bellator," he captioned. In another caption, he wrote, "Happy Holidays, merry Christmas No Bow Wow challenge. LOL"
Watch Fif show off his fancy car collection below:
Speaking of new whips...
Travis Scott is currently jetting across the country on his ASTROWORLD Tour, but he recently took a moment to thank someone on his team for their hard work. The "Sicko Mode" rapper copped a brand new Tesla SUV and gifted it to his manager David Stromberg. Travis surprised his manager with it at his star-studded holiday party in West Hollywood over the weekend.
Must be nice.
Last year, Lyor Cohen's LCAR Management company sued him for unpaid fees that totaled $2 million. Travis fired back accusing the company of violating California's controversial Talent Agencies Act.  Looks like he's not scared of losing that case.
Photos: Ray J's IG/50's IG/Travis' IG