Lira Galore - ex of Rick Ross and others - is pregnant, she just confirmed. And the father is seemingly Quality Control's CEO Pierre "Pee" Thomas.  Oh, but it's a super messy Sister Wives situation, allegedly.  He supposedly knocked up another IG chick simultaneously.  Deets inside.
We already knew she was pregnant because of Pee basically telling the world before she could.  She denied it two weeks ago, but not any longer.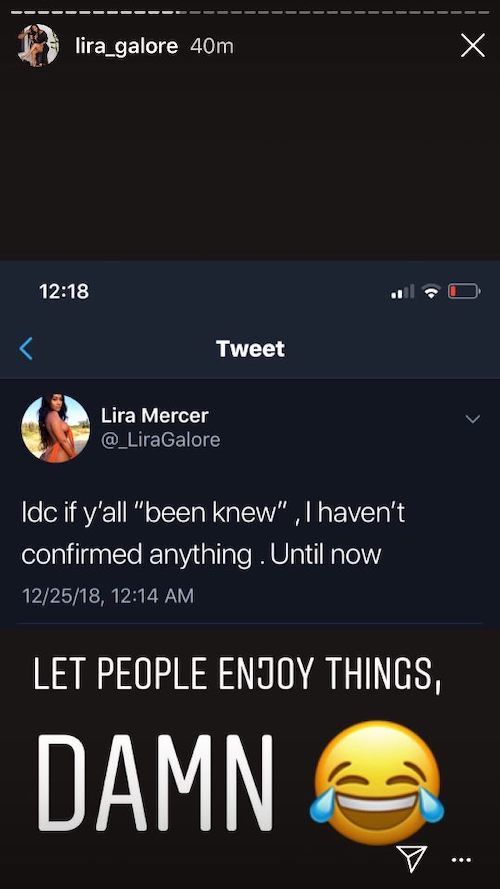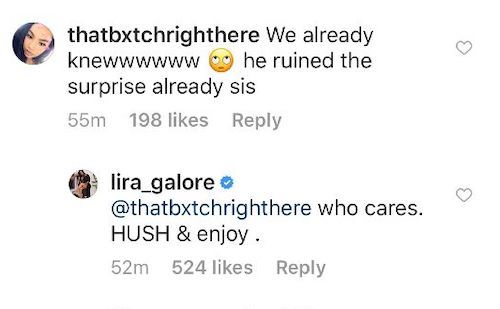 Here's the tea:
While Lira was claiming "her man" Pee all over Instagram, it turns out he's for everybody. Because he has seemingly also knocked up another IG chick, Kaylar Will. He actually posted her a few weeks ago with her baby bump and wrote Daddy Shark, without folks knowing he was ever messing with her. He was referenceing that viral Baby Shark song kids love.
Lira clearly had enough when that news leaked, and she went on an IG Stories rant first saying Kaylar and Pee got pregnant before she came into the picture and she and Pee were fine. Then she must have smartened up and did the math. Because she and Pee then stopped following each other and she dragged him. 
Then, he posted her sonogram appointment before she had the chance to announce her own pregnancy.
Whew chile, the Instagram ghetto. When folks went in on Lira for basically playing Sister Wives with Kaylar (who she was formerly cool with, allegedly), she tried to deny her pregnancy.
But, now we're here. 2 weeks later. And a huge belly. She's clearly pretty far along. As usual, Lira wrote a whole soliloquy about this baby being a blessing She even claimed it was planned. Oh. She didn't mention Pee was the baby's father, though.
Meanwhile, Kaylar is posting away with her baby bump...
Things should get interesting quickly...