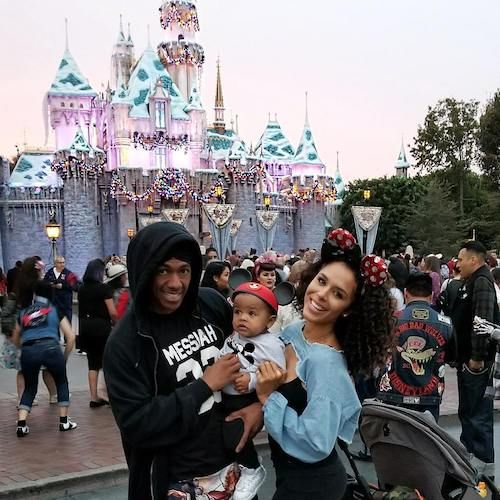 After Wendy Williams' interview with Nick Cannon last week pissed him AND other folks off with the shade and disrespect she gave - according to them - now Golden Cannon's mother is speaking up.
Nick Cannon's son's mother, Brittany Bell, isn't having it with Wendy Williams.
After the talk show host called little Golden Cannon an "Oops baby" to Nick's face while he was on her show, Brittany came with the classy clapback.
Is it automatically an "Oops" if it wasn't planned?  Not in Nick's eyes.  Or Brittany's.  Maybe beause the two have known each other since they were kids.
Brittany posted up the twosome's sexy maternity shot with a message:
Bloop.  We wonder if Wendy will call her husband's alleged mistress' alleged baby an Oops too.
Meanwhile, Golden is living his best, adorable life with his mom and dad all over the Gram:
BONUS: Nick is in the giving spirit this Holiday:
Sweet!
Photos: Instagram