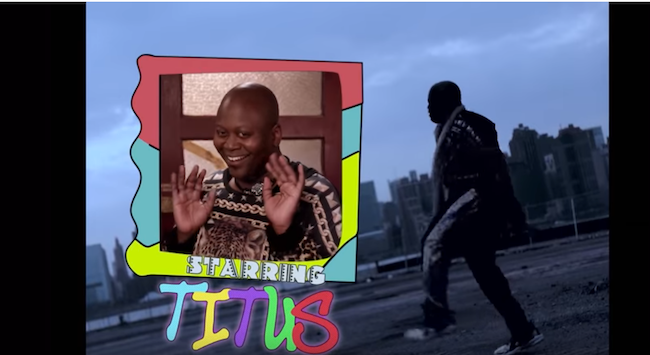 Titus Andromedon, aka Tituss Burgess, just gave Netflix another reason to give him his own spinoff. Get into his Magic Boy "Living Single" opening credits remix for our guilty pleasure "Unbreakable Kimmy Schmidt"...
If you haven't made your acquaintance with Titus Andromedon, get your life together and start binging "Unbreakable Kimmy Schmidt" like, yesterday. And thank us later.
The ridiculous but funny AF show comes to an end after the second half of this final season kicks off January 26th. So it's only right they end with a bang - Titus, Kimmy and the crew dancing  Khadijah, Synclair Regine, and co. style in the living room.
Y'all know Kimmy is still getting re-adjusted to the world not still being in the 90's after she escaped the underground (literally) cult.  So this is fun-ty.
Check it.