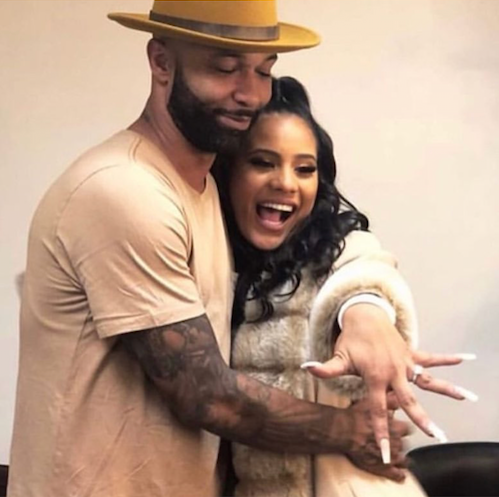 Joe Budden wants to settle down with one woman and be a family man? What's that called?  Growth.  Joe & Cyn Santana's hilarious proposal that just went down, inside...
Lexington Budden's parents are getting married! 38-year-old Joe Budden popped the question to his 1-year-old son's mother and long time 26-year-old girlfriend Cyn Santana last night.  And it didn't take 10 years and the ring still being put on the wrong hand.
We kid.
The Revolt host and rapper is growing up in front of our eyes - no more intentional love triangles for reality show storylines.  Just working hard and (sometimes) playing hard.  He got down on one knee on a stage in front of a huge crowd last night and asked Cyn - he used her whole government Cynthia Pacheco - to be his wife.  Chick took the mic and said Yes, plus some:

Ha!
Cyn gave everybody a close up on the Gram ,immediately of course: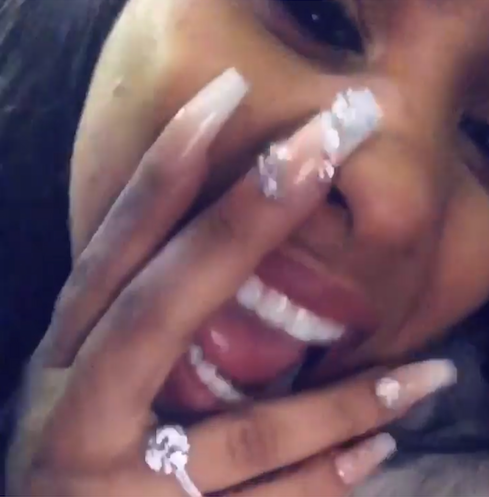 The twosome gushed about the proposal and each other after the big proposal:
Sweet.  We wish them all the happiness and "Love and Hip Hop" spinoffs their hearts desire.
BONUS:
This will always be a classic ass mood. Ha!
Photos: Instagram