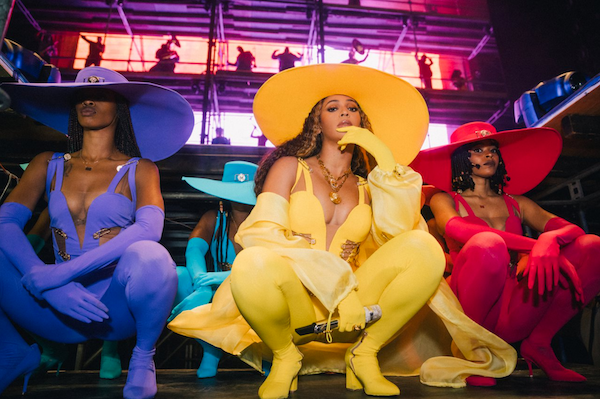 She might demand you to pay her in equity, but sis also gives back and inspires others like a straight up Boss.  Get into Beyoncé's $7 Billion situation inside.
When Beyoncé and Jay-Z brought their OTR II tour to South Africa earlier this month for the Global Citizen Festival: Mandela 100, they had the world on lock. Even though the masses could only see the first 25 minutes of their Global Citizen Festival performance, those in the stadium got the full show exclusively because they earned their way there, as the press release for the Fest stated.
Now, we've learned the free-ticketed concert that celebrated the centenary year of Nelson Mandela, honoring his legacy in the fight to end extreme poverty, raised billions. $7 Billion to be exact.
Instead of paying for tix, Global Citizens earned entry by taking action on health and nutrition, education, gender equality, water and sanitation, and the criminalization of poverty. So all the billions raised were from donors - citizens from all around the world. 
And it didn't hurt that Beyoncé's BeyGood organization played a huge part in the Festival - from her Parkwood execs serving on the Board to her collaborating with the Global Citizen organization to give fans tickets to her OTR II concert throughout the year in exchange for doing good deeds.
Queen Bey posted the news today saying:
After settling in at home from a beautiful trip to South Africa and India, I am still in awe that 7.1 BILLION dollars was raised to aid Global Citizen in its efforts to eradicate extreme poverty. I'd like to give my praise and respect to all the speakers, performers, and volunteers who donated their time to contribute to making positive change. Every person in the audience at FNB Stadium earned a seat because they generously donated their time to help their community. Now their efforts and the money raised will help improve education, healthcare, sanitation, women's rights, and countless other causes for millions across the globe. I felt so much positivity and pride in the audience at Global Citizen: Mandela 100. Madiba, Johannesburg, and all of my African sisters and brothers, we hope we made you as proud as you all make us. South Africa was an extraordinary trip for me and my family. God bless.
While she certainly was the biggest draw to the festival (that Zulu inspired "Halo" performance with the Soweto Choir gave us CHILLS!), she wasn't the sole person helping to raise that type of money. Oprah Winfrey gave a special keynote address remembering Nelson Mandela and his legacy. Hosts Naomi Campbell, Sir Bob Geldof, Gayle King, Bonang Matheba, Tyler Perry, and Forest Whitaker brought lots of eyes to the show. Tons of performers from all around the world killed the stage as well, from Usher to Pharrell to Tiwa Savage.
By the way, even Bey & Jay's umpteen costume changes were all about showcasing the continent of Africa - from the designers to the vibes.  Beyoncé's opening ensemble (above), designed by Mary Katrantzou,was full of intricate beading a sequins and had all 54 African countries mapped out on it.
More pics below: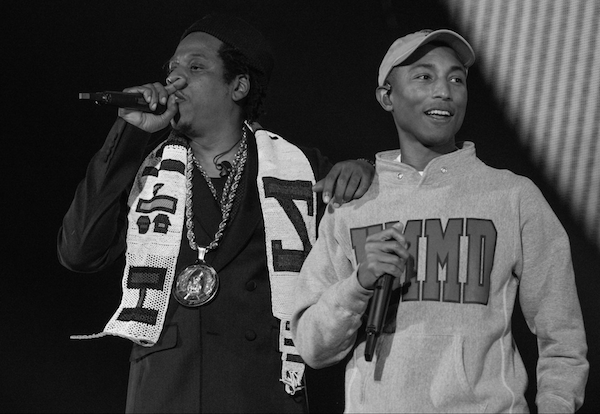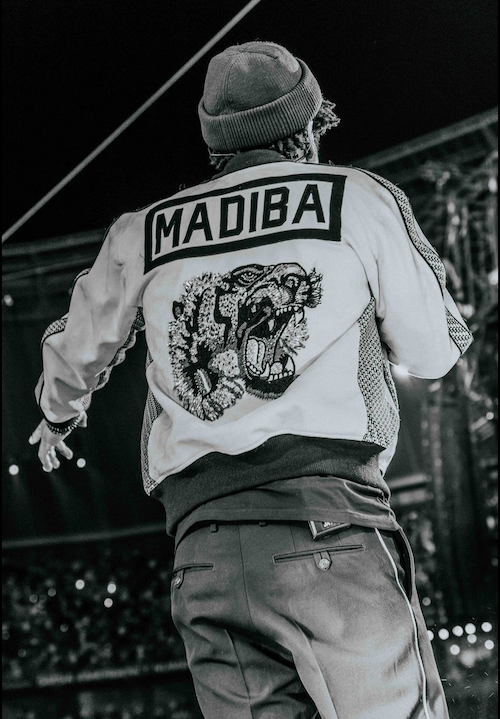 Photos: Beyonce.com