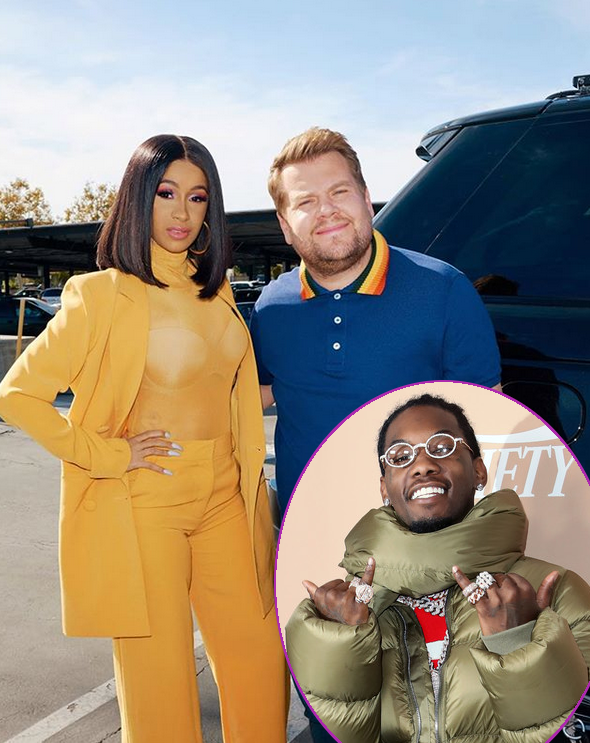 Yesterday was Offset's birthday and he made one wish: To get his wife Cardi B back. See his apology video, plus peep Cardi's promo for "Carpool Karaoke" inside...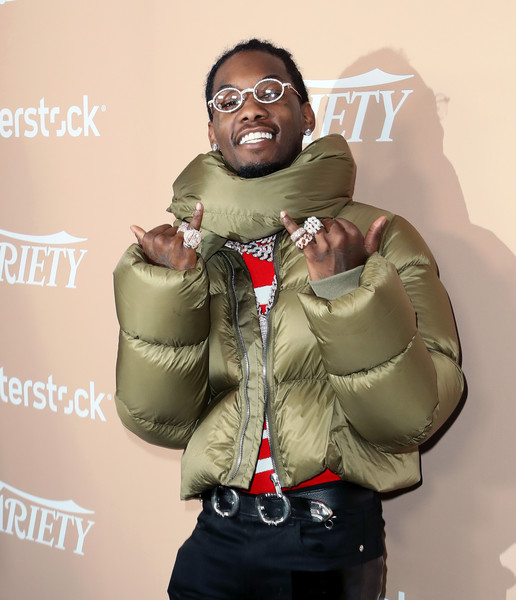 A little over a week after Cardi B announced she and her husband Offset were calling it quits, he's now pouring his heart out in an attempt to get her back.
The rumor mill has already said the Migos rapper has been trying hard behind-the-scenes to win Bardi back. Now, he's publicly apologizing to try and right his wrongs. Hmph.
Yesterday, the "Stir Fry" rapper celebrated his 27th birthday, and he decided to upload a video on his Instagram to share his one and only wish for his birthday.
"I only have one birthday wish and that's to get my wife back, Cardi. We're going through a lot of things right now, a lot of things in the media," he said. "I want to apologize to you Cardi. I embarrassed you. I made you look crazy."
He addressed the alleged cheating rumors, which he claimed he didn't actually cheat, however, he was entertaining another woman and that was wrong.
"I was partaking in activity that I shouldn't have been partaking in, and I apologize. You know what I'm saying? For breaking your heart, for breaking our promise, for breaking God's promise and being a selfish, messed up husband. I'm trying to be a better person. I want to get this off my shoulders. I want to get this off my back. I apologize to you Cardi. I love you."
He continued,
"I want to be able to spend the rest of my life with you," he then said. "I apologize. I am sorry for what I have done to you. I didn't f*ck that girl, but I was entertaining it, you know what I'm saying? I apologize, and I love you, and I hope you forgive me. My birthday wish is just to have you back."
And he also mentioned he wants to spend time with his daughter, Kulture Kiari Cephus, for her first Christmas.
"Kulture, I want to spend Christmas with you," he said.
Check it:
Oh, and everyone seems to have something to say. Other celebs (who have confirmed cheating pasts) like T.I., Stevie J, Kirk Frost and DJ Envy, hopped in Offset's comments with "prayer hands":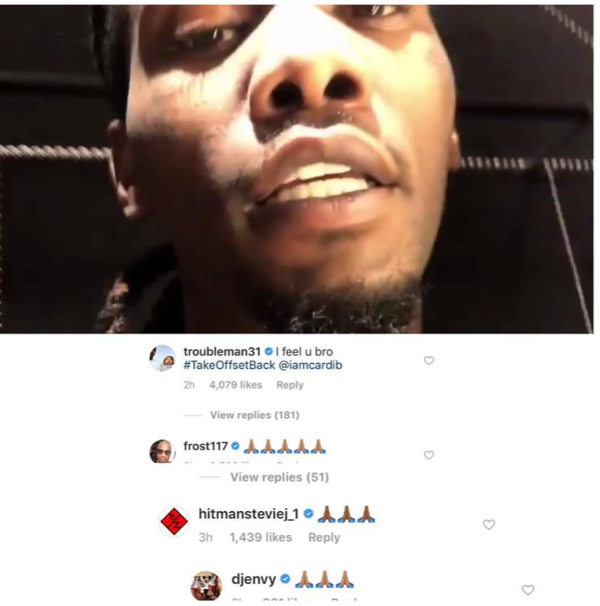 We doubt they were in HIS comments condemning him the 1st-5th time he cheated. But yes, let's make the first time we chime in be to tell CARDI not to leave for good. Tuh.
Earlier yesterday, rapper 21 Savage brought Offset out during his performance at the 2018 Rolling Loud Los Angeles festival. After wishing Offset a Happy Birthday, he coached the crowd to shout for Cardi to take Offset back. Check it:
watching the rolling loud livestream and 21 savage brought out offset and had everyone chant "cardi take offset back" lmao pic.twitter.com/iROdo3qym7

— lucy graham (@lucyxgraham) December 15, 2018
Sighs...
By the way, there was a rumor that Chris Brown was trying to shoot his shot at Bardi, but he denied that ish:
After posting that apology, Offset hit the club, rocking a bedazzled ski mask, with his homies: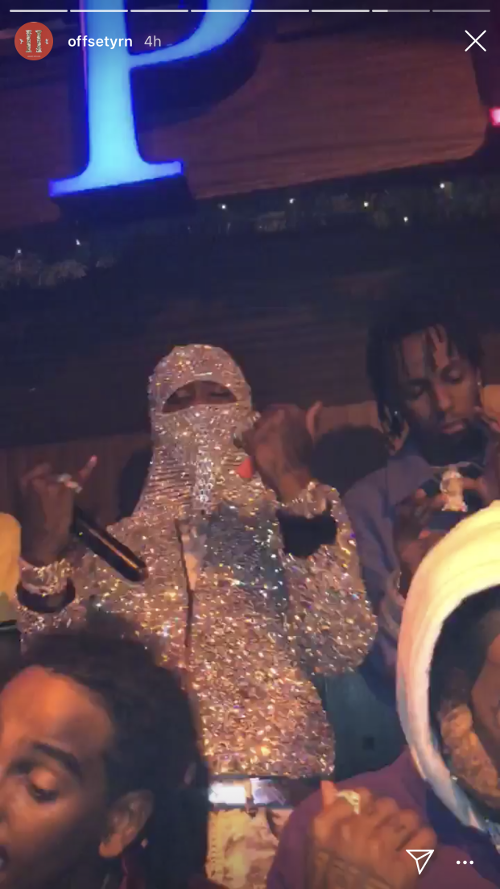 Bardi has yet to respond. There have been reports that she has been contemplating whether or not she wants to work things out, but she herself hasn't addressed the topic.
On Monday...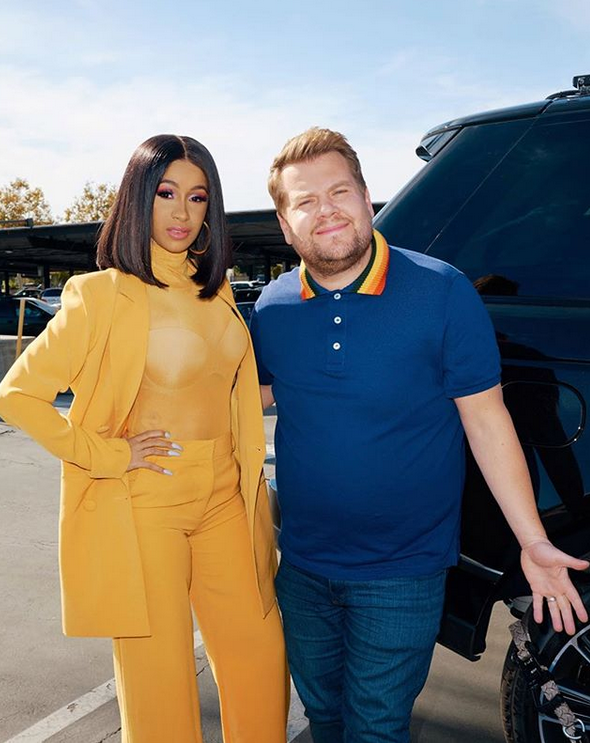 "The Late Late Show" released a preview of the "I Like It" rapper's upcoming segment on James Corden's Carpool Karaoke, and the episode can't air fast enough. Bardi will be appearing on the show a month after her husband and the Migos brought the laughs.
Y'all know Cardi can't drive (she has said this several times), so we were surprised she hopped behind the driver's seat during the carpool session. And it was a huge fail. Check the promo clip below: 
Check out Cardi's episode on Monday.
Photos: Getty/CBS