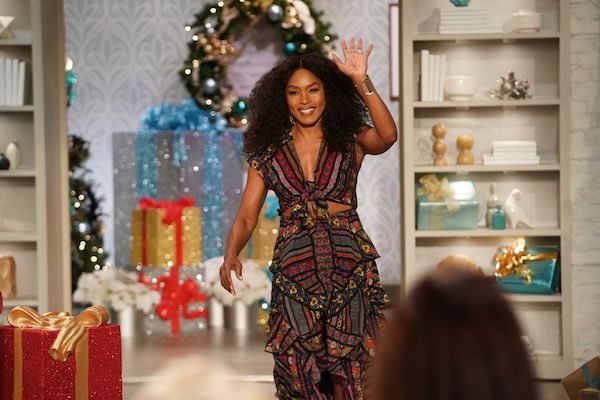 Angela Bassett is the first female to play a robot in the Transformers franchise and that's a big deal! Go inside to see the Bumblebee actress on her exciting new role, plus find out how you can cop free movie tickets to see the new flick inside...
Our fave Angela Bassett is on the promo trail for her new movie Bumblebee that's set to hit theaters on December 21st.
After hitting up the global premiere of the movie in Hollywood, the 60-year-old Hollywood vet made her way to "The Talk" to dish on her role in the Transformers film. Come to find out, Angela is playing the FIRST female robot in the Transformers franchise! She's playing villainous character named Shatter and it sounds like she had some fun acting on the dark side.
"I was really intrigued by it because this is the first time that a woman has played one of the robots in the entire franchise, movie, number six," the Oscar nominated actress told the co-hosts. "Shatter and Drop Kick, her sidekick... he does his own thing. She needs to keep him place. She's the brains of the operation, and they're trying to find out where Bumblebee is and extract some information from him about where the Autobots are. I had a great time playing this villain of sorts."
Check it: 
Ugh. She's SO GORGE! 
Want to see Angela Bassett do her thing in the Bumblebee movie...for free? You're in luck! 
TheYBF.com is lacing our fabulous followers with advance tix to the biggest movie hitting theaters this Christmas. We've partnered with the Bumblebee movie to give 20 of you 2 tickets to the ADVANCE SCREENING in Washington, D.C. on December 17th! They're gonna go FAST! Sign up here HERE.
Photo: Sonja Flemming/CBS