Issa Rae is continuing to champion diversity in Hollywood with a new production deal to bring new screenwriters to the forefront. Get the deets on her new deal, plus why Angela Bassett feels like Black Panther will take home the Oscar's biggests award inside...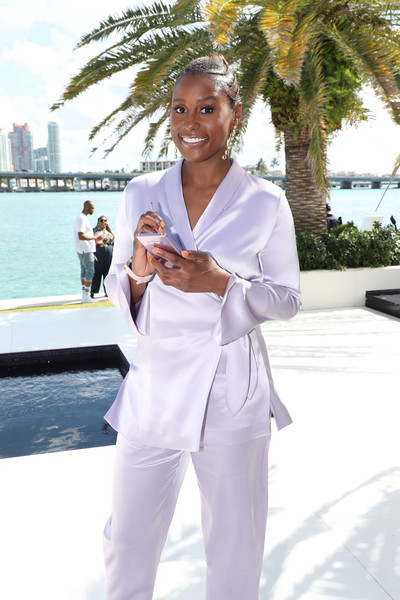 We STAN a queen who's working hard to create opportunities for emerging talent.
Before 2018 wraps up, Issa Rae is making some big moves for the culture.
The "Insecure" creator/star just inked a multi-production deal with Columbia Pictures. Under the agreement, Issa's ColorCreative production company will be backing projects from emerging, diverse screenwriters, according to Variety. And it's a BIG deal.
The deal is a unique opportunity to help shift Hollywood's diversity needle that will allow more films and shows to be created that feature underrepresented talent both in front of and behind the camera. Variety notes Black Panther and shows like "Insecure" have moved the needle when it comes to diversity, but there's still a lot of room for improvement.
Selected participants - to be announced in Spring 2019 - will work with Issa's production company and the studio to develop and write features based on THEIR original ideas. Nice!
According to a recent USC study, only 29.3% of characters in the 100 top grossing movies of 2017 were from underrepresented racial and ethnic groups.
"Working with Bryan Smiley and Columbia Pictures to further the mission ColorCreative set out to achieve four years ago in creating access for underrepresented writers, has been a dream come true," the two-time Golden Globe nominated actress said in a statement. "All of the projects we are working on are fresh and promising and we can't wait to continue the work. We hope to set a precedent and inspire the industry at large to invest in undiscovered talent, original IP, and fresh stories and perspectives."

"Sara's commitment to discovering and elevating budding voices along with her out-of-the-box thinking has made her a perfect and insightful addition to our team," she said.
This news come after Issa signed a first-look development deal to create two more shows for HBO.
Congrats!
Speaking of Black Panther....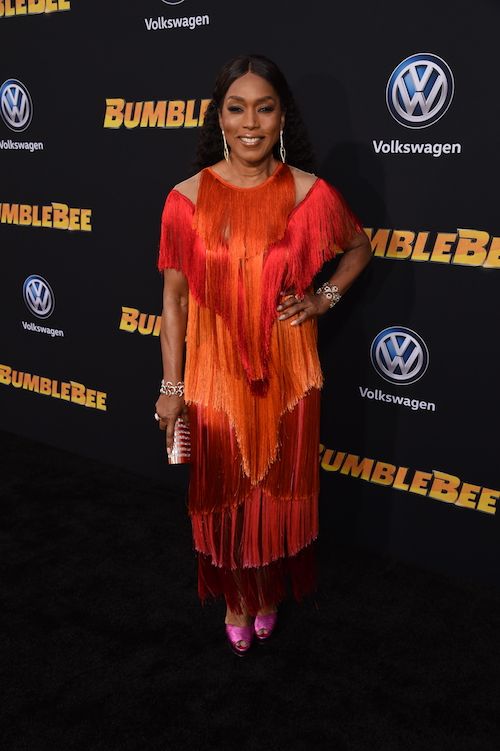 Angela Bassett - above at the Bumblebee global premiere in Hollywood slaying in a fringe Alberta Ferretti dress, Casadei shoes and a Emm Kuo NY clutch - is speaking Oscar wins into existence.
While chopping it up with TooFab on the Bumblebee promo trail, the 60-year-old actress told the site she already feels like Black Panther, which she stars in, is a sure win for Best Picture at the Oscars.
"In my mind, it has the Oscar," the Oscar-nominated actress said. "I think it deserves it."
Where is the lie? It was the highest-grossing movie at the box office this year. And it's the third highest grossing movie in the history of the United States box office.
"I think the movie works so brilliantly on so many levels," she continued. "It's superhero, Marvel Universe and all of that, but it connected with historians, it connected with culture, it connected globally, it just reached in and grabbed folks' hearts and their minds and shattered so many expectations and preconceived notions."
Fingers crossed that Ryan Coogler's Black Panther does a huge sweep at the Oscars, set to go down February 24, 2019 at 8:00 PM EST inside the Dolby Theatre in LA. The 2019 Oscar nominations will be announced on January 22, 2019. Get ready!
Photos: Getty