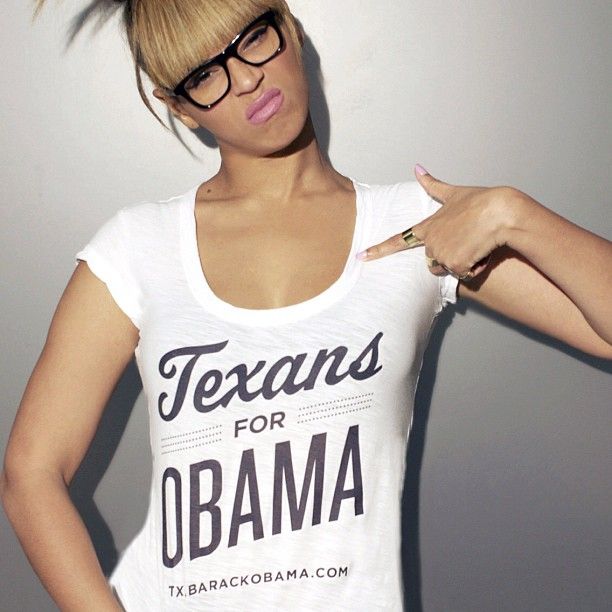 Beyonce just set Instagram on fire by becoming it's newest user.  Check out her very first post...in honor of President Obama of course...plus all the other celebs who rolled to the polls today....
BKC is Instagram's newest joiner.  And she's going by @BaddieBey.  The "Countdown" chick made her big debut, the day after her hubby Jay-Z rocked Obama's final campaign rally in Ohio, by posting a cute pic in her TEXANS FOR OBAMA tee (pictured above).  She alerted her fans with a post on her website saying:
Hey Instagram, it's me Bey
And earlier today, posted pics of her filling out her ballot and her letter to the Prez: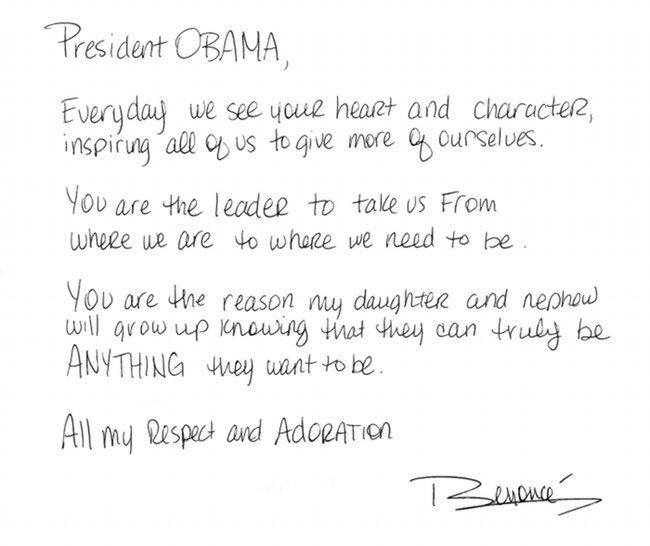 And today, plenty of celebs snapped pics of themselves casting their ballots at their local polling places.  From Mariah to Russell Simmons to more.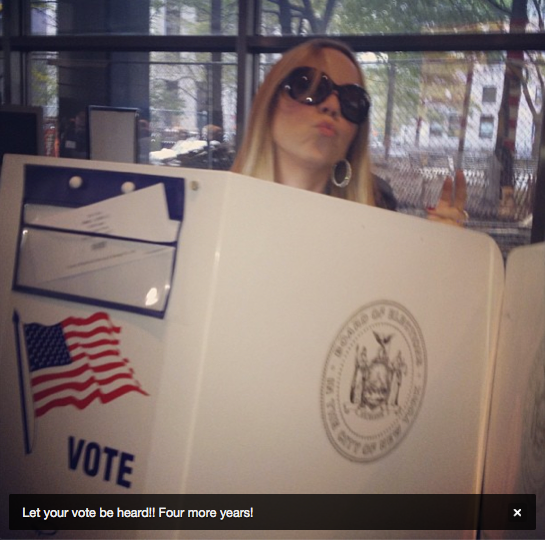 Check out our gallery of voting celebs below...