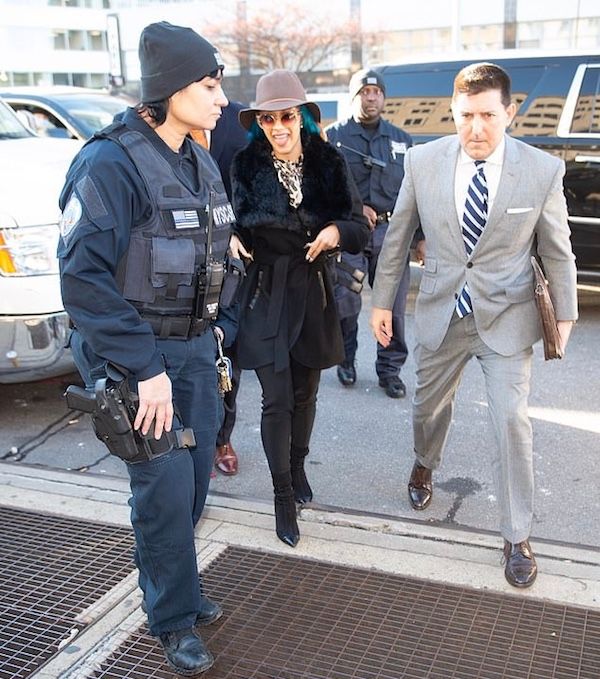 Cardi B. finally found time to show up in court this morning to face the judge over that strip club meelee with her now ex Offset's alleged mistress(es).  What she said about it all and how she's acting unbothered AF inside...
Leave it to Cardi to walk into court with rainbow hair and a big smile and leave with barely a slap on the wrist....yet.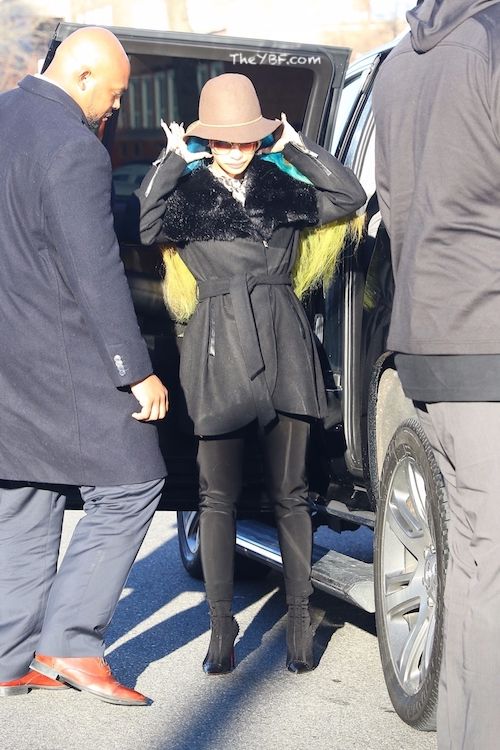 The raptress arrived on time at Queens Criminal Court this morning, after missing her court date earlier in the week.  She sent her lawyers in her place on Monday, but the judge said that's not good enough, and she herself needed to show up today or be arrested.  It didn't help she missed two other court dates after being summoned on October 1st for these misdemeanor reckless endangerment and assault charges.
The "Be Careful" rapper got rewarded for following instructions.  She was released with a stern warning to not contact the two women who filed suit on her.  The suit alleged Cardi ordered people to beat them up at their job at Angels Strip Club a couple months ago.  The women - Jade and her sister Baddie Gi - were bartenders at the now defunct Angels and were rumored to have been messing around with Cardi's husband Offset.
Cardi revealed a few days ago that she and Offset are now "done", and it may take some time to get divorced.
When she entered the courthouse this AM, she was asked what it felt like to be facing the judge on the same day she copped 5 Grammy nominations.  Peep the video below for her response:
Oop.
Newly single Cardi's been acting super unbothered lately.  She hit the club in Miami the other night to host the Art Basel opening night party at Eleven Miami: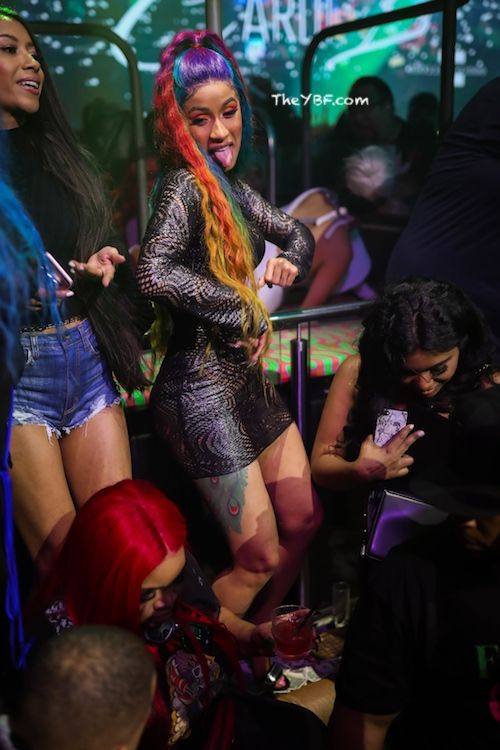 She was spotted dancing and getting her whole life with her homie Young Miami (Caresha) from City Girls.  The twosome had just wrapped shooting the "Twerk" video, which they were shooting on the same day as Cardi's original courtdate.
Cardi's set to perform in Manhattan tonight.
Photos: Splash/InSTAR/Backgrid