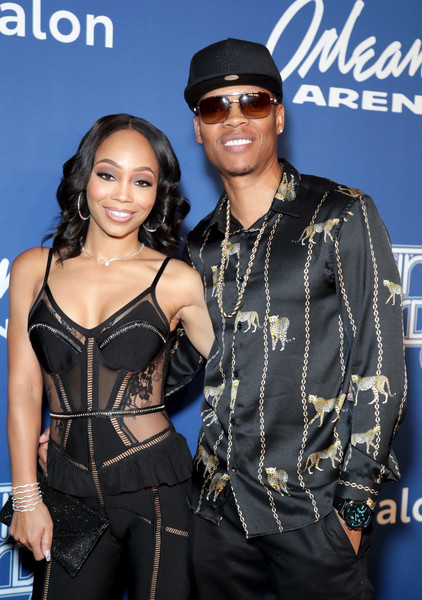 Uh-oh! Ronnie and Shamari Devoe owe Uncle Sam hella cash in back taxes. Get the deets on their tax situation, plus why T-Pain is suing his former manager for $1 million inside...
When flexing goes wrong.
"Real Housewives of Atlanta" newbies Ronnie Devoe and his wife Shamari Devoe reportedly owe the IRS a sh*t ton of money in back taxes.
RadarOnline obtained a document from the Federal Tax Lien Department of the Treasury, a tax lien was drawn up for the former New Edition singer five years ago (November 2013) in the amount of $366,786.38. Yikes!
"It appears to still be open and active and will stay this way until 12/25/2023 unless the IRS files a continuation," Ellen Rodgers, the Real Estate Lien Clerk in the Real Estate Division from the Cobb County Superior Court told Radar.
The news comes to light after the couple showed off a lavish birthday party they threw for their twin boys' 1st birthday. While they threw the party at their home, they dropped $1,000 for the boys' cakes. Now, they're going to have dig deep to pay Uncle Sam his money.
By the way, Shamari is the one with the peach and she's the only one getting a "RHOA" check.  We get that sometimes you make more than expected, and owe more than expected.  And time can fly by when you're working out the extra payments.  Too bad the IRS gives zero f's aout all of that though, especially when you're living it up on reality tv.
This isn't the first time Ronnie has face money issues. The singer and his NE bandmates all faced financial woes despite becoming so popular.
We hear Ronnie and Shamari are gearing up to release new music together under their moniker, Me & Mari.
In other legal woes...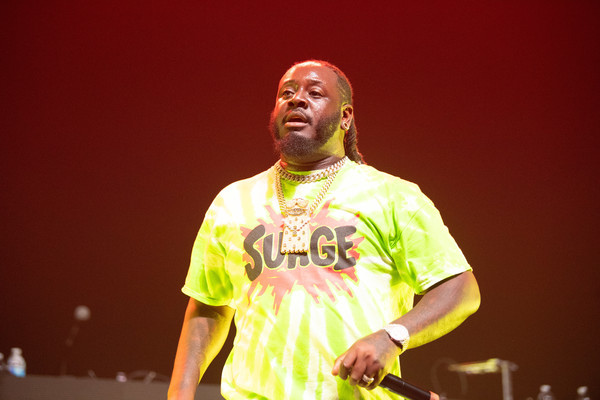 T-Pain has pulled the trigger on a $1 million lawsuit against his former management company, Chase Entertainment Corporation. The reason? The singer (real name Faheem Najm) claims they were taking commissions illegally. And it seems he may have been scammed as the company was not even licensed to be an agent.
The Blast reports:
The rapper explains he signed a deal with Chase Entertainment back in 2005, which was extended for five years in 2009. They were to be his personal manager and talent agent in exchange for 20% commission from his recordings and endorsements.

T-Pain said he paid all the commissions over the years and did so on time. He says he only recently learned the company was not licensed to be an agent.

He says that over the years, "a relationship developed in which Plaintiff placed his full faith and trust" in the managers, who "promised to protect him and advise his career decisions."

The rapper claims he fired his manager in 2014 and demanded they cease interfering with his business matters. T-Pain says the manager has failed to turn over all monies received relating to his music career.

The lawsuit accuses his former manager of not paying all the expenses he was required to, failing to account for all the money brought in and failing to provide accounting of his finances.

T-Pain also accuses his former manages of illegally taking commissions without obtaining a talent license and for allegedly "concealing from Plaintiff the true nature and details of the financial agreements related to his music career, including the income truly earned by him from his public performances and the necessary and proper expenses occurred in connection with same and marketing monies received by Defendant on behalf of Plaintiff's career."

He is seeking in excess of $1 million in damages and for the return of all commissions he paid since 2005.
Damn homie.
Photos: Getty