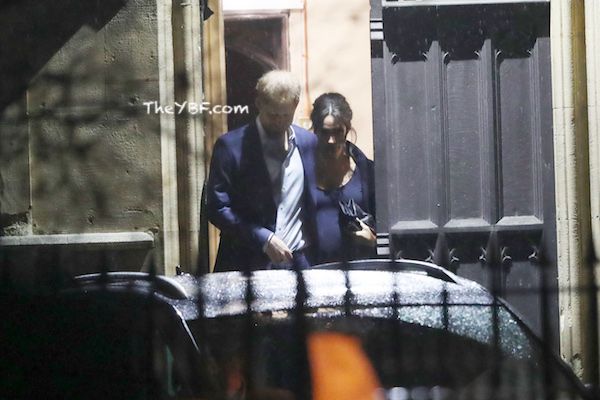 There's drama going on in the Royal Family, but Meghan Markle and Prince Harry are protecting their peace. See the parents-to-be attend a Christmas event together and get the deets on everything that's going on with them and the family inside...
Meghan Markle and Prince Harry are still making their royal appearances as they wait for the first bundle of joy.
The Duke and Dutchess of Sussex stepped out for their first Christmas Carol service together attending The Henry van Straubenzee Memorial Funds Christmas Carol Service at St Luke's Church in London, skipping out on another royal event.
On the same night, Queen Elizabeth threw her annual Diplomatic Reception at Buckingham Palace with Prince William and Kate Middleton in attendance. No, Meghan and Harry didn't skip out on the event due to the drama going on. The former "Suits" actress was scheduled to be a guest reader at the service.
Great to see the Duchess of Sussex support the Henry van Straubenzee Memorial Fund charity with a reading at this evening's carol service. Meghan & Harry attended together, William & Harry are joint patrons of the amazing charity which supports children's education in Uganda. pic.twitter.com/dm2ZoaCwm4

— Roya Nikkhah (@RoyaNikkhah) December 4, 2018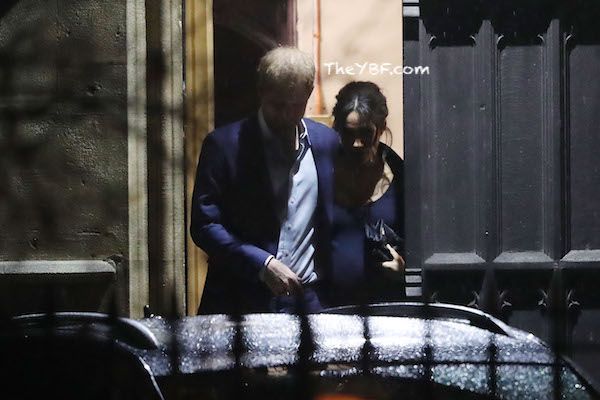 So here's the drama that has allegedly been going on behind-the-scenes...
It all started last month when certain staff members suddenly quit working at the Royal Palace. It was then reported that Meghan was allegedly shaking things up in the palace with her west-coast style work ethic. Apparently, folks in Kensington Palace felt some type of way.
Then, the REAL tea came out. It was reported that Meghan and Harry will be moving out of the Royal Palace to a cottage in nearby Windsor as they prepare for the birth of their baby. Hmmm...
There's reportedly tension between brothers, Prince Harry and Prince William. It's reported their beef got so bad they can't stay under the same roof. It's said they are at odds since their wives - Meghan and Kate - reportedly don't get along.
Turns out, the ladies aren't quite feuding, supposedly. They just aren't particularly close.
Now, the royals feel like there's a mole leaking information to the press and Prince Harry is reportedly on a mission to find out who it is to stop all of the drama. That's right Harry, take up for your woman!
Photos: MEGA