NBA baller Kevin Durant is taking his "Swagger" series to Apple. Meanwhile, Issa Rae is gearing up to star and produce a modern-day Cabbage Patch series for HBO. Deets inside...
Kevin Durant is seemingly following LeBron James' blueprint outside of the NBA.
Apple just picked up a new series titled "Swagger," a basketball-themed drama from the Golden State Warriors forward and his Thirty Five Ventures, "Shots Fired" co-creator Reggie Rock Bythewood, Imagine Television, and CBS TV Studios.
"Swagger" is inspired by NBA baller's youth basketball experiences. According to Variety, it will explore the world of AAU basketball in the nation's capital, and the players, their families and coaches who walk the fine line between dreams and ambition, and opportunism and corruption.
Bythewood will write, direct, and produce the series and he'll also serve as the showrunner.
Deadline reports:
The pickup for Swagger, which had been in the works for a while, comes days after the announcement of a Universal movie based on the formative early years of fellow NBA star LeBron James playing on a youth basketball team in Ohio.

Swagger also marks CBS TV Studios' first series at Apple.
Making moves on and off the court. Congrats Durant!
As for another YBFer with a new show...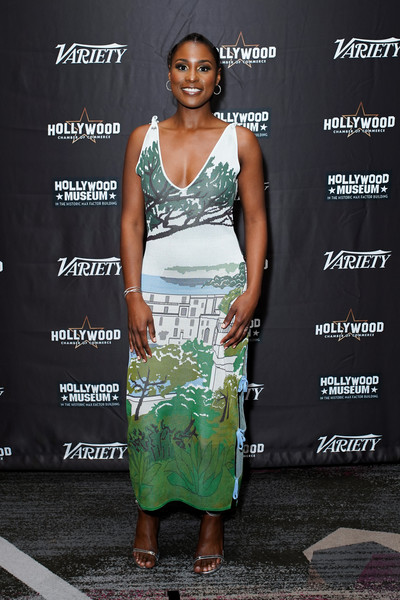 Issa Rae is gearing up to bring us a modern day Cabbage Patch Dolls series on HBO.
The "Insecure" star, who signed a first-look development deal to create two more HBO shows, is teaming up with Laura Dern to co-write, star and executive produce a limited series titled "The Dolls" for the cable network. And the show will explore real-time issues like race, class and, you guessed it, privilege.
THR reports:
The project, which is in development, will recount the aftermath of the Christmas Eve riots within two small Arkansas towns in 1983 in which violent customer outbursts erupted over Cabbage Patch Dolls.

The limited series, which will be written by Insecure trio Rae, Laura Kittrell and Amy Aniobi, will explore class, race, privilege and what it takes to be a "good mother."

The Cabbage Patch riots were a series of fights at retail stores that erupted following the breakout demand for the doll brand that was one of the most coveted pop culture items of the '80s. (The toy line remains in production today.)
Here's a clip of the some the madness that went down in the 80s below: 
Are you here for it?
Photos: Getty