Meek Mill has all the streets on fire - includingJay-Z -with his new project Championships.  Jay's apology for the heat he spit, Kanye shooting his shot because of it, and flicks from the album release party inside.
Meek tapped all the current rap champs  for his Championships album.  His newest collabo with Drake is a banger, and so are his tracks with Hov & Rozay, Ella Mai, Cardi B. and more.
Jay-Z can still rap circles around your fave rapper.  And he always makes sure y'all never forget it.  Hov teamed up with Rick Ross to show love to the Roc Nation signee's first album since getting released from jail.  The trio blessed us all with a flip on Biggie's classic "What's Beef" called "What's Free."
The super woke new anthem has Jay talking his ish about Trump and Kanye West, while Rick's verse has some fire for Tekashi 69 and the likes.
Hov spit:
No red hat, don't Michael and Prince me and Ye They separate you when you got Michael and Prince's DNA, uh I ain't one of these house niggas you bought My house like a resort, my house bigger than yours My spou- (C'mon man)
Bloop.
Folks went nuts thinking it was a shot at his other Throne half, Kanye West.  Understandable since 'Ye was a MAGA hat-wearing Trump supporter for 5 minutes. But Jay had to reset his password on Twitter to come and tell y'all to chill.
The line clearly meant don't pit me against my brothers no matter what our differences are (red hat) now go pick up Meek album . Drake and Meek on there together.

— Mr. Carter (@S_C_) November 30, 2018
Of course, Kanye didn't let the opportunity to shoot his shot for a Throne 2 go to waste:
Throne 2

— ye (@kanyewest) November 30, 2018
He dropped some gems as usual too:
They gave us pork and pig intestines Shit you discarded that we ingested, we made the project a wave You came back, reinvested and gentrified it Took niggas' sense of pride, now how that's free?

And the people stole their soul and hit niggas with 360's, huh I ain't got a billion streams, got a billion dollars Inflating numbers like we 'posed to be happy about this We was praised in Billboard, but we were young Now I look at Billboard like, "Is you dumb?"

To this day, Grandma 'fraid what I might say They gon' have to kill me Grandmama, I'm not they slave Ha-ha-ha-ha-ha, check out the bizarre rappin' style used by me, the H-O-V Look at my hair free, carefree Niggas ain't near free

Enjoy your chains, what's your employer name with the hair piece? I survived the hood, can't no Shaytan rob me My accountant's so good, I'm practically livin' tax free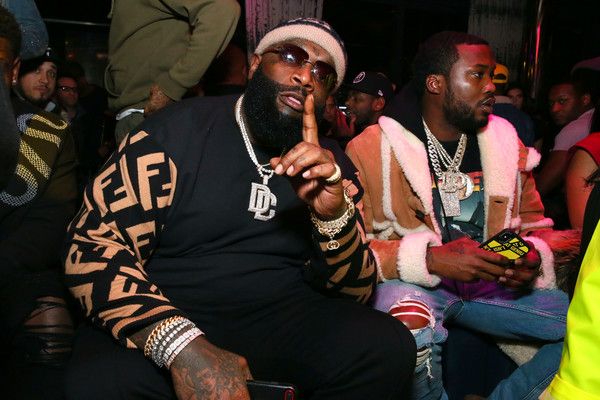 Ricky alluded to the foolishness of rappers like Tekashi 69 who do the absolute most to be the image they concocted:
Screaming "gang gang," now you wanna rat Racketeering charges caught him on a tap

Lookin' for a bond, lawyers wanna tax Purple hair got them fa**ots on your back
Y'all already know he's catching heat for the f word.  As he should be.
Meek had his album release party the night before in NYC:
Trey Songz pulled double duty on his own Blood Brothers movie premiere night to hit up the homie's party at PhD at the Dream hotel.  He snapped it up with Angela Simmons.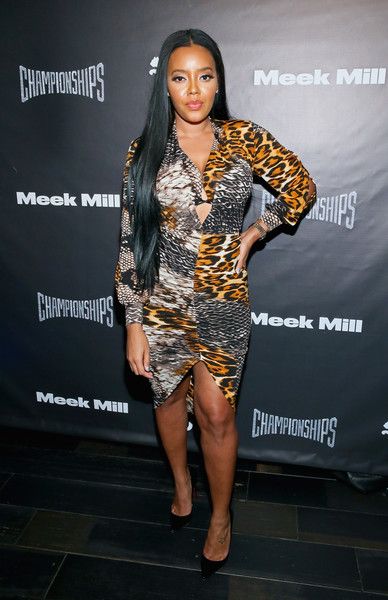 Rick Ross made sure to come out to support his fellow Philly homie.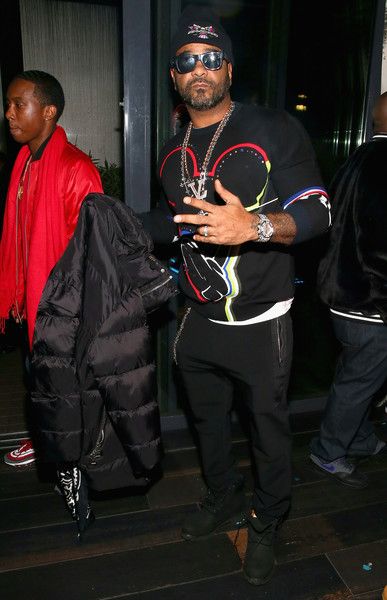 Jim Jones slid through.  Gotta get in all the parties before his trial.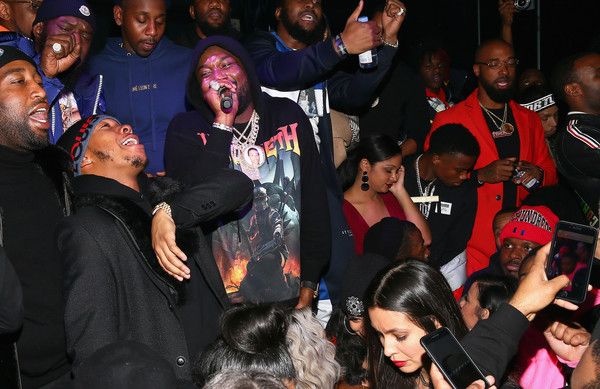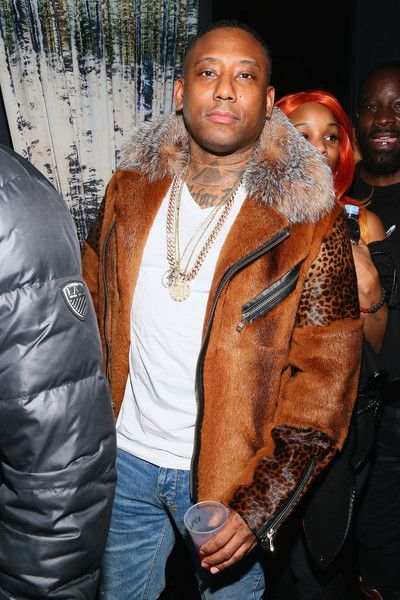 Maino, YBN Almighty and Swizz Beatz were in the building.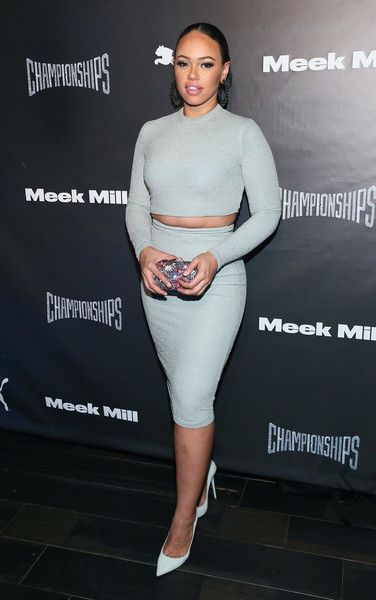 And so were Elle Varner and Shiggy.
Congrats on another trophy with Championship, Meek!
Photos: Getty