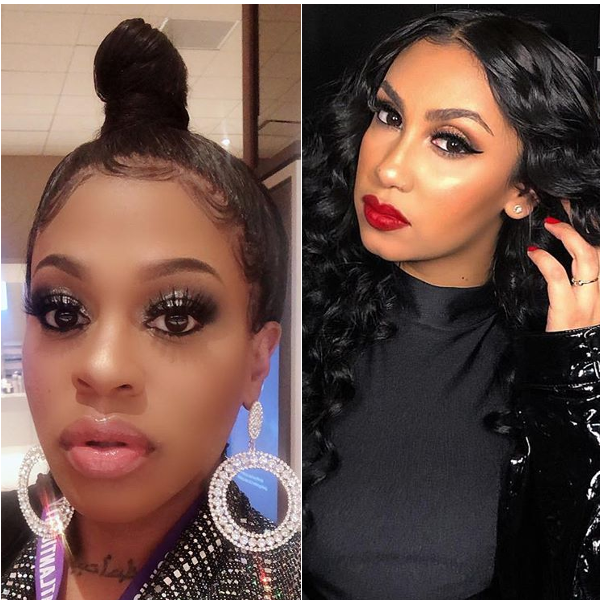 The R&B Divas are going at it after Lil Mo gave her 2 cents on Queen Naija's Soul Train cypher performance. Grab a cup and sip inside...
Issa Old School vs. New School R&B battle.
Newbie singer/YouTube star Queen Naija was tapped to perform at the 2018 Soul Train Music Awards during the R&B cypher alongside Erykah Badu, Luke James, BJ the Chicago Kid, and Kelly Price. Here's the clip in case you missed:
Watch these soul legends come together to bless us with their passionate energy in the 2018 #SoulTrainAwards Soul Cypher! – Presented by #DreamInBlack from @ATT. #adpic.twitter.com/M9ckvycTqK

— BET (@BET) November 26, 2018
Well, following Queen's Soul Train debut, R&B singer Lil Mo hopped on social media to give her opinion of her performance and some folks are calling her a bitter betty for it! In so many words, Mo dubbed Queen as just another "pretty girl" with an average voice and said she is using her pregnancy as an excuse as to why she's not singing from the depths of her soul. She said she'll end up being just another social media artist who is hot for a minute and will soon disappear.
Read her full (now-deleted) post below: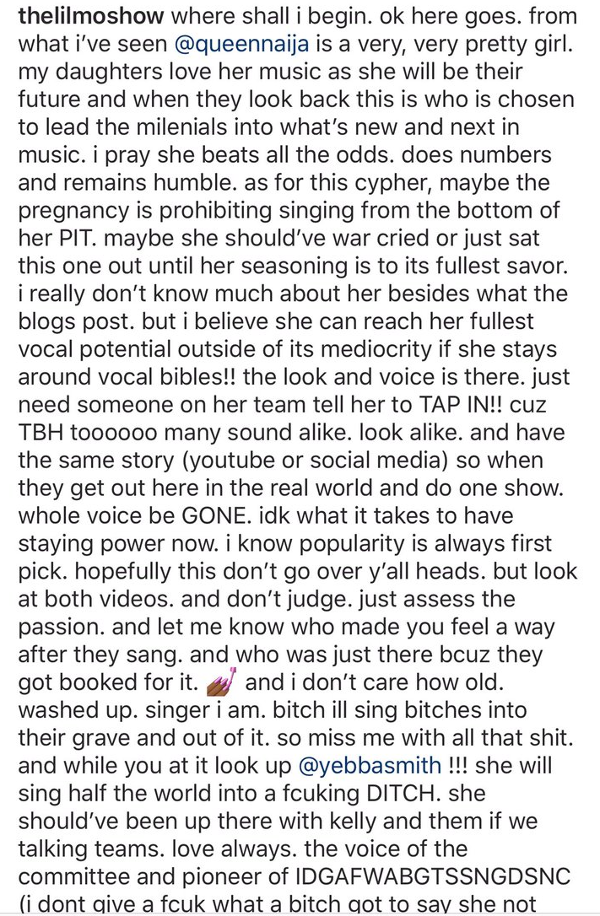 Queen Naija fans hopped in Mo's comments and began dragging her for "hating" and said she's only mad because SHE wasn't invited to sing at the Soul Train Music Awards.
The "Medicine" singer, who is currently pregnant with her 2nd child, then hopped on Twitter to respond to Mo's critque. And she fired off a few shady shots (read from the bottom up):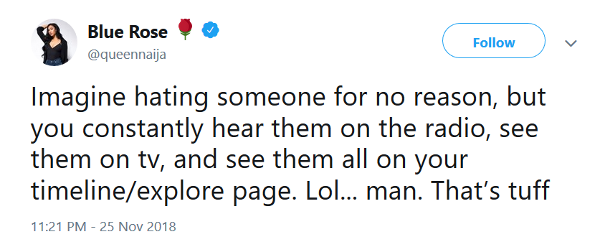 Bloop!
Mo is STILL cutting up:
Whew, chile. Guess she said what she said.
Photos: Mo's IG/Queen's IG