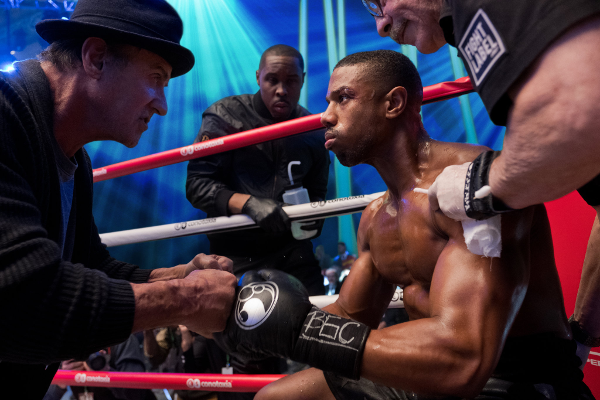 CREED II did amazing at the box office this weekend, coming in the #2 spot. It helped push this year's Thanksgiving box office numbers to a new record. Meanwhile, Widows isn't doing as good. Deets inside...
Thanksgiving 2018 set a new record at the box office.
CREED II, which reunited Michael B. Jordan and Sylvester Stallone, was a knock out at the box office this Thanksgiving weekend, raking in over $55.8 million dollars making it the highest grossing live action film that has been released on Thanksgiving. It came in at the #2 spot behind Ralph Breaks The Internet, which brought in $84.4 million over the five-day weekend in North America.  And the boxing flick was GOODT.
This weekend was the highest grossing Thanksgiving box office weekend to date, beating the 2013 record when Hunger Games and Frozen hit theaters. A record $314 million was made domestically at the box office.
Michael B. Jordan is having one hell of a year. He starred in the worldwide box office hit Black Panther (Let the Oscar buzz commence!) and is now taking over the big screen with his CREED sequel.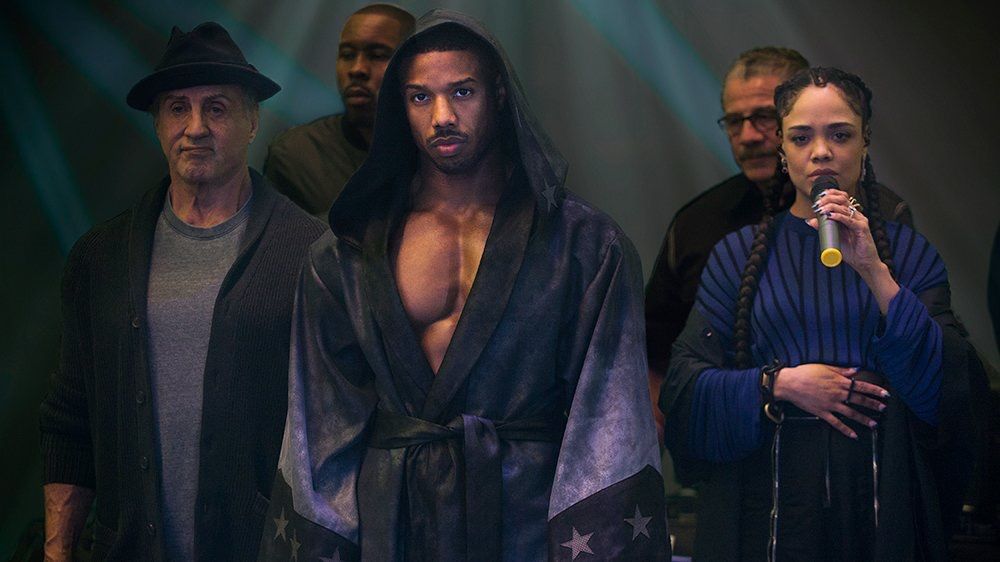 The sequel opening beat out the opening weekend for the original as well.
While CREED II is killing it, Widows - starring Viola Davis - isn't doing as well.
The crime thriller has been in theaters for 10 days and has only raked in $25.5 million. It cost $42 million to make. Ugh.
BONUS: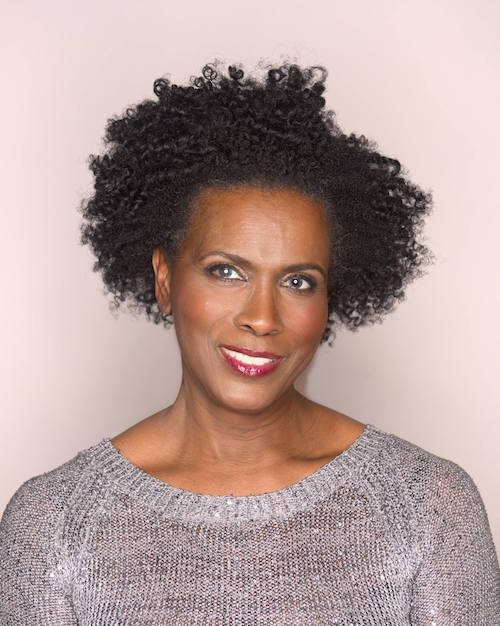 Well, look who just copped a new gig!
Janet "Original Aunt Viv" Hubert can stop blaming Will Smith for her lack of work as she will be joining "General Hospital." The veteran actress has been cast to play Yvonne, a love interest for Mike (Max Gail) at the nursing home. The former Broadway star's first episode will be airing on Friday, December 7th. Will you be tuning in to see the former "Fresh Prince" star?
Photo: MGM/Warner Bros.