Grab your tea and a snack, because a heap of accuations were just launched at NBA baller Dwight Howard by a man claiming to be his now disgruntled (ex) boyfriend... 
Last night, a man by the Twitter name of Masin Elije had time to put Wizards baller Dwight Howard on blast. It's unclear if Masin's objective was to "out" Dwight or simply to document what he says is his truth, in case anything happened to him. Masin claimed it's the latter, but sheesh. This is messy.
He's going to say that he had no idea his team was doing this to me, or he's going to try to sue me and me and my lawyers defense will be "Truth" because I have TONS of other evidence I knew better to upload to Twitter. https://t.co/TVNdZ03Pgw

— Masin Elijè (@MasinElije) November 25, 2018
Yes, he can open doors for so many other athletes who feel like they have to hide who they are. Your talents have nothing to do with ya sexuality! I know its hard being true to yourself but its heartless standing by allowing people to make fun of someone for shit you do yourself https://t.co/A1eeFTZL21

— Masin Elijè (@MasinElije) November 25, 2018
To sum it up, Masin claims he and Dwight Howard began a flirtatious relationship back in September that soon turned serious.  Masin says they Facetime'd and IG DM's daily, and he indeed met Dwight in person after their initial interaction as well.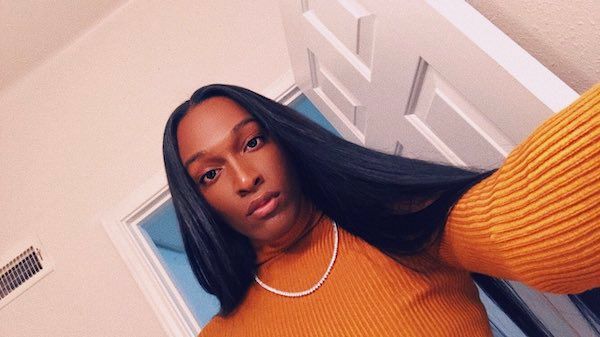 While some publications are referring to Masin as a trans woman, Masin refers to himself as man who wears wigs and what people would call "women's clothes."  Masin says that once he "caught" Dwight cheating on him with a trans woman - who he shows a picture of during his Twitter rant - he lost it.  He ripped into the alleged Dwight about allegedly lying to him.  He also reminded the alleged Dwight that he previously told Masin he wanted to perform oral sex on a penis and also receive anal sex. 
Masin called Dwight "a 6'11 power bottom".
Masin shared recorded conversations and texts that he alleges are indeed with Dwight Howard. He blasts the alleged Dwight for supposedly having sex raw-dog style at trans sex parties.
Soon after Masin to the alleged Dwight about himself, Masin says he started receiving threatening phone calls from a mysterious number that he soon traced to Dwight's pastor.  In recorded convos that feature the alleged pastor, you can hear Masin being threatened, cussed out and told "you don't know Dwight."
Masin says he's sharing his story because he fears for his life.  You can read his full thread with all details below:
We just want to know more about this "Trap Call" app that we're surely about to go cop.
Dwight is currently out on a buttocks injury.  No word on when he's set to return to playing.
It's interesting to note, Masin wrote a fictional book back in September called "Industry Hoe."  He claims his second book "will be lit."
I haven't started on my next book but my next book is going to be super lit. Thank you so much for enjoying the first one. That shit was iconic Idk if I want Nova dead or alive? What you think? https://t.co/MZmkJmBJof

— Masin Elijè (@MasinElije) November 25, 2018
He says he's not doing any of this for fame, though:
It's sad people will assume you're doing shit for "fame" when I been lit, I been that nigga on and offline. Dwight ain't no Kobe, he ain't MJ, he ain't LeBron he ain't even KD. I liked him for who he was and he allowed his people to threaten and disrespect me. Period

— Masin Elijè (@MasinElije) November 25, 2018
Bcus in my GUT, I had a feeling that eventually he would do me the same way he did his other ex's and my main priority was ME. You always gotta have your own back FIRST and look what happened his PASTOR is threatening my life, someone who is supposed to encourage and uplift. https://t.co/3CaRWyubRz

— Masin Elijè (@MasinElije) November 25, 2018
Dwight has yet to comment about any of this.
Photos: Getty/Twitter