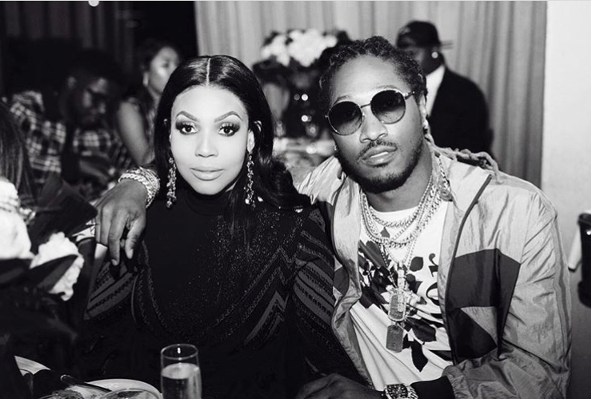 The never ending saga with Future and his hive of women continues.  His baby's mother and latest girlfriend he claims says she left him.  Let the mutual draggings commence.
We guess Brittni Mealey put on Future's other ex Ciara's "Level Up" and got her life together, because chick says she now realizes her worth.
Just a couple weeks ago she was defending her baby's father - as they both have been perpetrating like they're in a full blown relationship again - for how he was extra boo'd up with his OTHER baby's mother Joie Chavisat her recent baby shower. Folks have been calling out his King of F**kbois self for the longest.  Now she's finally smartened up.
Britt posted that she left Future, that she's not a gold digger, that he didn't deserve her, and y'all need to stop associating her name with his.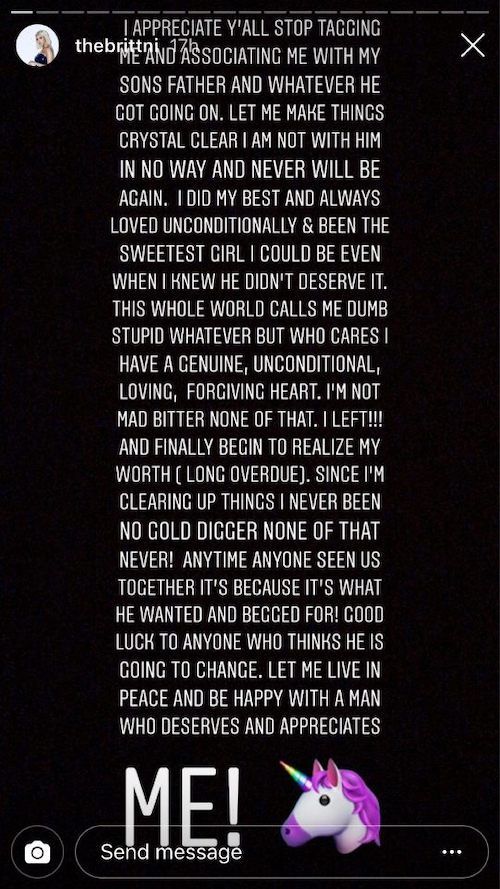 Girl, we only associate your name with his because YOU told us to by constantly telling the world he's your king.  And if you got back with him after he begged you to come back, yes, that's still a dumb move that you decided to make.  "No" can be a full sentence.  Of course a man who loves having women at his beck and call that he can control and mess over is something he's going to beg to keep. 
As usual, Future got in his feelings when a woman he's with told him he aint sh*t.  Remember how he acted when Ciara called things off?  Now, he's posting petty subliminals saying that he's happy she's happy.
Brittni's smartened up before, let's see if it sticks this time.
It was all good just a little while ago: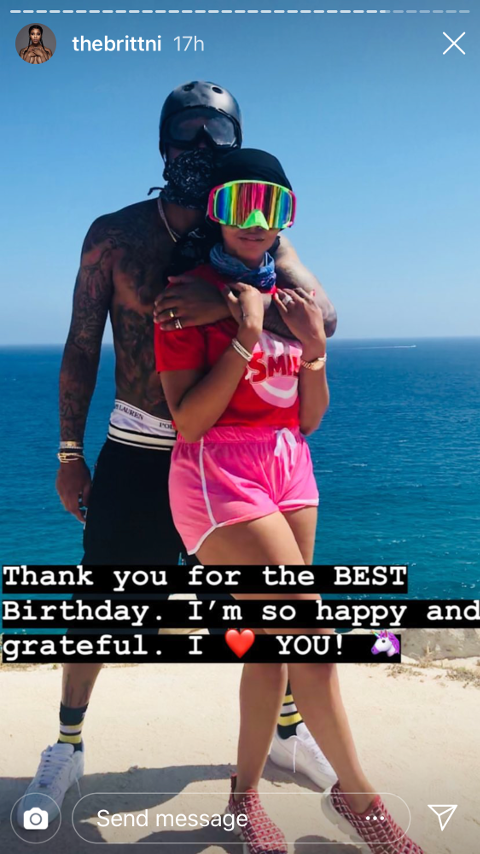 The two were yachting around for her birthday back in August.
Photos: Instagram